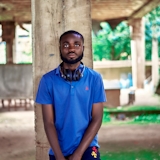 Ernest Sunday
Freelance football and education writer
Sunday Ernest Ugwuoke is a sportswriter who found football as his happy place. He enjoys penning football stories, including transfer sagas, match previews, and reports.
He adores analyzing football activities and could chat all day about football analysis, player statistics, and playing style.
Besides writing football articles, Sunday Ernest is an education writer who covers local and international schools.