Best Betting Sites in Nigeria for 2022
Top betting sites in Nigeria offer unique features to users; here is a detailed analysis of the individual betting features on top betting sites.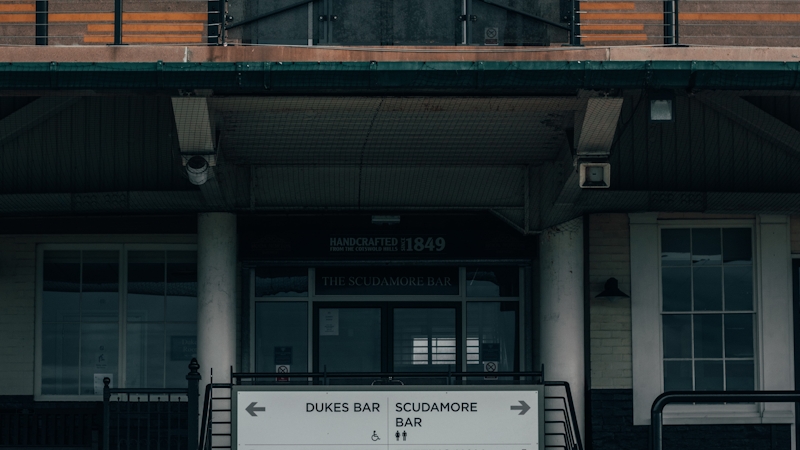 What is the best betting site in Nigeria? You often hear debates around this, everyone has their point of view, and most importantly, the answer often changes over time.
Not only the answer changes over time – there is no single correct answer here. The best betting site would be different for different people – we all have other interests and are looking for different things.
We are going to approach this question from different angles and perspectives. Let's also not forget that things are constantly changing, so we will be answering this question based on the situation at the beginning of 2022. Of course, we will be back in about a year with a new analysis of the local betting landscape.
Let's break everything down into several sections to understand better what we will discuss. We will try to figure out which sportsbook operator has the best new player offers, which one has the best odds, which has the most games available and which one is the most mobile/user-friendly.
It is also worth mentioning that we have our best-betting sites in Nigeria list available on our official website. We consistently keep it up to date, so you are always welcome to come and check it out.
We decided to cover the 'welcome offer question' first because you will likely be a new player on any sportsbooks we feature here.
As a new player, you will be entitled to get a welcome bonus, so we will tell you who would have the best welcome offer for you.
At the moment, we can nominate Paripesa to have the best welcome offer – they are licensed by the Oyo State Gaming Board and give their new players a ₦100,000 first deposit bonus. Now, you can say that this is a relatively "standard" offer, and you will be right if we are talking about the amount – the details make the difference here.
Paripesa's' welcome offer has exceptionally favourable wagering conditions – you have to wager your bonus amount only 5 times before it gets converted into real money.
The required odds are not that high enough either – each selection has to be at least 1.40; comparing this with other local betting operators, we found that their wagering conditions are way harder to fulfil, which is why Paripesa is our top pick here.
We mainly looked at top-tier football tournaments to find out which local bookmaker has the highest odds, as these typically hold the most value. Letting you know of this in advance because the context makes a difference.
Our nominee in this section for 2022 is Wazobet. They aren't the most content, so you might not find some smaller leagues from other parts of the world here; however, their odds for popular competitions are often higher than elsewhere.
We did our analysis based on several UEFA Champions League games, where we compared odds for the most popular markets among local betting sites.
On most occasions, Wazobet were ahead of everyone else. The differences in odds for some markets were as high as 1.40, which, as you can understand, is significant.
3.
Largest number of games
When it comes to the number of games covered daily/monthly, Melbet is way ahead of everyone else. They offer to bet on over 36 different sports and have over 1000 games available at any time of day, with at least 200 being for football.
If you look at their live betting section, you will see over 100 football games covered daily and over 10,000 games per month for all sports.
From now on, Melbet will ramp up their content numbers even further, so without any doubt, they will have more games than anyone else in 2022. They also have a pretty sweet 300% welcome offer, which any new player from Nigeria can claim.
Parimatch Nigeria is likely one of the biggest news in the industry in the last year. If you are a veteran, you probably know that they had previously worked in Nigeria some years ago.
Unfortunately, they had to close their Nigerian branch; however, they are back now – bigger and better. Parimatch is an internationally recognized betting brand and one of the fastest-growing IT companies.
They have years of experience, and we believe they can easily outperform most local sportsbooks in the next couple of years.
Most betting sites are oriented toward mobile devices, which makes perfect sense because most of us (and most likely you) are using our phones to place bets.
It is extremely important to find a betting site that will work well with your device.
All operators we mentioned so far are well-optimized for mobile devices, so you won't have any trouble using them. Nevertheless, Parimatch has done an outstanding job in this regard.
Parimatch has been continuously improving its services in many different ways, and one of them is mobile optimization. Their mobile website loads quickly and, most importantly, doesn't' take up much of your traffic.
Even more than that, the mobile website isn't' only good from a technical perspective – it is very user-friendly.
The UI design is intuitive and straightforward, so even complete sports betting novice would be able to figure it out without any trouble. Parimatch has gone above and beyond to deliver this, and we are expecting them to improve even further going forward.
Finally, we cannot finish our sportsbook review without taking some time to talk about responsible betting. We love sports, and we are sure you do too and betting is something that can add an extra layer of excitement to your favourite sporting events.
Nevertheless, it is crucial to keep in mind that it is a hobby and should be treated. If you are spending more than you can afford or betting more often than you feel you should – it might be time to take a break.
Taking a break might not be as easy as it sounds, so it might be worth getting assistance if you are unable to do it. An excellent place to start is Gambling therapy.
They offer 24/7 assistance; there are trained professionals you can talk to, help forums, ask questions and support groups, and discuss your issues with other people. All of this is free, so don't' hesitate to reach out if you will need help.