How to buy Facebook (Meta) shares
Meta stocks are among the financial market's most valuable. Discover in this article how to buy Facebook shares and if investing in 2023 is worthwhile.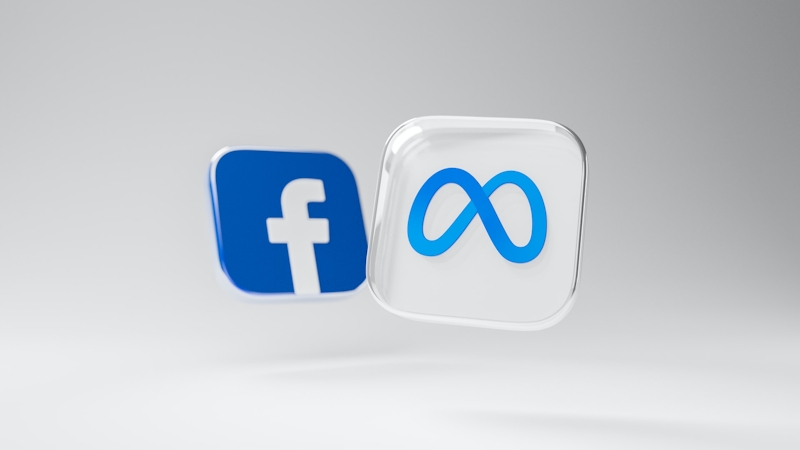 Buying company stocks in modern-day Nigeria is simpler than you would imagine. For this reason, we will explain how to buy Facebook shares and its many alternatives and possibilities so that you may do so with ease.
Facebook shares (META) may be purchased directly via a broker account or through one of the several investing programmes available today. With the aid of the solutions presented in this article, you will be able to buy and monitor Facebook shares from the convenience of your own home and mobile device.
1.
Find a reputable broker
Selecting a broker is the first step towards buying Facebook shares. This step involves considering the fees, expenses, and margin rates that the broker provides to acquire Facebook shares and other assets when selecting a broker for company shares.
Determine whether you can create an account with the broker based on your place of residence (there are brokers that only open accounts to residents of certain countries).
Some brokers might prove too expensive for regular investors who want to buy Facebook shares, but alternatives can be found in those that provide free services and/or commissions.
Keep in mind that online brokers without NASDAQ access will not enable you to acquire Facebook (Meta) shares, thus you will need a broker with whom you may trade stocks.
Consider the research, instructional resources, and account types that your online broker provides to assist you in trading this stock.
Top tip to buy Facebook shares
On several of the top platforms for buying and selling Facebook shares, commission-free transactions are available. Carefully purchase shares from just a broker operating in a well-regulated financial environment.
2.
Create account with the broker
To buy Facebook shares, you will need a broker account, which will also be used to keep track of your transactions and monitor them. This is extremely similar to a bank account, with the exception that it is established online. 
There are brokers who demand nothing more than an email address, while others take several days to conduct a KYC background check.
The reasonable thing to do is to pass a previous accreditation and verify that you are legal citizens of a nation where the broker is authorised to provide stock brokerage services.
Deposit funds and determine your purchases
Novice investors may not know how many Facebook shares to buy; fortunately, brokers provide the purchase of fractional shares if just a modest quantity is desired.
Before you can trade, your broker must first receive your deposit funds. This is a basic and quick task. 
3.
Determine your approach
For long-term objectives, choose an investing plan that varies from paying a significant sum of money all at once to buying little quantities of Facebook shares over time. This is accomplished using dollar-cost averaging. 
It is prudent to acquire dollar shares at predetermined intervals (typically monthly) regardless of price.
This technique decreases risk and enables long-term investors to pay average prices that are not too costly, provided the plan is implemented properly.
Consider how Facebook (Meta) fits into your overall investment portfolio, since it is probable that your portfolio already contains too many social media businesses. It is usually advantageous to diversify as much as possible.
Typical generalist tactics for buying Facebook shares include the following:
Intraday trading of stocks
Swing trading (buying-selling shares in the short-medium term)
Acquisition of shares to hold (long term)
Sell short the share (bet the price will go down)
Utilizing algorithmic stock trading
4.
Place the order and customise it
This step operates similarly regardless of the platform you choose to purchase Facebook shares:
Sign onto your online broker account and look for Facebook shares (META)
Enter the quantity of shares you want to acquire, and then click the purchase button to complete the transaction (execute the Facebook buy order).
After buying Facebook shares, your work is not complete; it is essential to monitor your portfolio's other components as well. Maintain your commitment to your long-term financial plan.
If you want to retain your Facebook shares for an extended period of time, you should consider doing yearly evaluations. 
If your trading approach is short-term, you will need to analyse your portfolio much more often.
There are even those that continuously evaluate day trading tactics.
Other methods to purchase Facebook shares
CFDs
CFDs let traders trade stocks, currencies, indices, and commodities without actually holding the underlying assets. They are also another way to buy Facebook shares. 
CFD trading enables speculation on Facebook shares without real ownership. CFDs are complex and high-risk financial products, and incorrect positioning might result in limitless losses. 
Short-term traders may profit from leveraged CFD purchases of Facebook shares. Profit is possible as long as the price is in your favor; if it is against you, that is when disaster strikes.
CFD trading enables traders to speculate on the price of an asset by purchasing or selling short; this is an attempt to profit when the price of META stock falls.
Option trading
Option trading, employed by investors to protect their holdings or by speculators to benefit from unexpected movements in stocks or indexes, may be a viable option for buying Facebook shares.
Options trading is only a wager on market likelihood. By comparing the behaviour of stock prices and options, chart observers (traders) may gain valuable context-specific knowledge.
It is an extremely difficult kind of stock trading that requires in-depth research in order to comprehend the market's genuine mathematical probability.
It is highly discouraged for novice retail salespeople.
Binary options
Binary options, also called "all-or-nothing options" or "fixed return options," are another approach to buying Facebook shares.
It is possible to wager on stock prices, currency changes, markets, and economic events. Thus, you may wager on whether the price of a Facebook share will increase within an hour.
Since the majority of traders lose their whole investment very quickly, this market is forbidden in Europe and other regions, which is understandable given that it is an extreme kind of day trading. 
Despite the apparent simplicity of binary options trading, even pros have difficulty anticipating short-term asset price movements. In this high-risk and speculative option, operators of binary options wager on the price movement of an asset.
Therefore, buying Facebook shares using binary options is not encouraged.
Are Facebook shares a good investment?
Even if the Meta group, previously Facebook, does not pay dividends, Facebook shares will continue to be an intriguing growth company to track.
In the past, this stock has shown strong performance, as the price of Facebook shares increased by more than 300 percent in less than a decade.
In addition, Facebook Meta's robust investment capacity implies that its share price may climb higher or that the firm may compensate its shareholders in the future.
Why Facebook stock is a smart investment
The firm Meta, previously Facebook, has a number of benefits that contribute to an increase in its market share, including:
A powerful brand: Facebook is a powerful brand that ranks among the top ten most valuable companies and is the most powerful brand in the social media sector.
A diverse portfolio: Facebook's parent company, Meta, owns a variety of businesses, including WhatsApp, Instagram, Messenger, Oculus, Workplace, Portal, and Calibra.
Market dominance: As the largest social network in the world, Facebook and its sister brands have over 2.89 billion monthly active users, placing them at the top of this industry.
Loyal clients: Nearly 40 percent of the world's population now utilises Facebook and its various brands, giving the corporation a strong position and enormous brand loyalty.
A fantastic employer: Facebook is regarded as one of the top social media employers due to its robust HR procedures.
Innovative leadership: Facebook's leadership is built on its corporate culture, stability, growing profitability, innovation, and sustainability, which have enabled it to become a leader in its industry.
Strong R&D capabilities: Each year, Meta spends a substantial amount in R&D and continues to raise the proportion of its earnings committed to innovation.
What are the future risks of Facebook?
Of course, the following considerations tilt more in favour of a drop in Meta or Facebook shares in the future: 
Privacy issues: Facebook has seen a fall in popularity in several regions of the globe as a result of many complaints over its failure to secure users' privacy.
Strong reliance on advertising: the great bulk of Facebook's income comes from paid advertising, which poses a significant risk during economic downturns.
A lack of dividends: The fact that Facebook does not pay dividends to its shareholders is a factor that is likely to deter yield-seeking investors from purchasing Facebook's stocks.
Increasingly intense rivalry: Facebook, which had a near monopoly when it was founded, now faces intensifying competition from newcomers who are progressively stealing its market share.
Does Facebook pay dividends?
Facebook does not presently pay dividends. If the firm begins paying dividends, we will add its details and payment history to this section. You can review our article on how to buy shares in Nigeria in the meantime.