How to buy from Aliexpress in Nigeria
The easiest and quickest method to pay for items on AliExpress from Nigeria is to use a virtual dollar card provided by fintech programmes.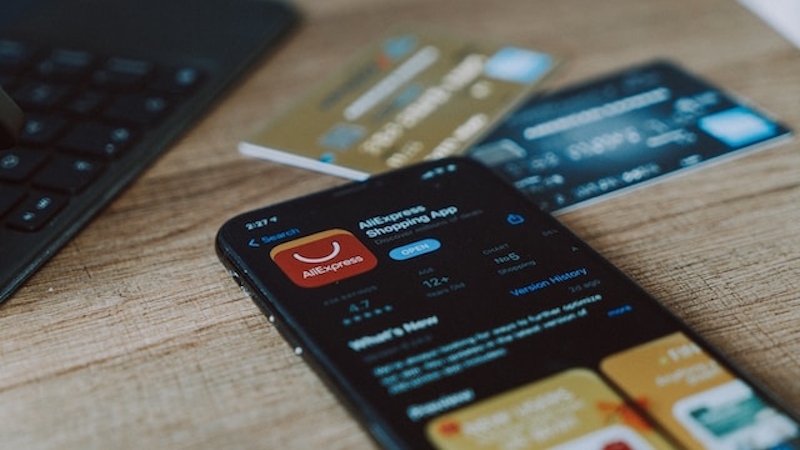 With banks across the federation suspending foreign transactions on naira-denominated debit cards, purchasing from AliExpress in Nigeria has become very challenging.
This has led to dissatisfaction among Nigerian customers who depend on the marketplace for various inexpensive items, causing some to seek alternatives on the local level.
This move was taken by the country's banking institutions in response to a persistent shortage of foreign currency and the Central Bank of Nigeria's stringent capital outflow policy.
The suspension of foreign transactions has increased the cost of goods and decreased profit margins for small enterprises, particularly those who depend on AliExpress to obtain products to sell.
As a result, the easiest and quickest method to pay for items on AliExpress from Nigeria is to use a virtual dollar card provided by fintech programmes.
These virtual dollar cards enable Nigerians to conduct foreign currency transactions outside of the conventional banking system.
Virtual bank cards may be readily funded by bank transfer, although they function at black market rates rather than official CBN rates.
To purchase from AliExpress in Nigeria, adhere to following steps:
Visit Aliexpress.com.
Register: To register on Aliexpress, click here or select "Settings" and then "Register/Join for Free." Finish the registration by entering an email address and password, or easier, by logging in with your Facebook, Google, Twitter, or Apple account with a single click. If you register by mail, you must check your mailbox for a letter with an activation link.
Select shipping address: Entering a shipping or delivery address is the first and most significant step after establishing an account, since it will substantially facilitate future purchases. In addition to entering the precise shipping address, AliExpress customers must also provide the postal code of their LGA. To modify their address in future, consumers will have to utilise the AliExpress app.
Change display currency to USD: Change the displayed currency from Nigerian naira to U.S. dollars by navigating to the AliExpress menu and choosing the desired currency or by clicking here. This is significant because, by default, AliExpress displays naira pricing using CBN rates rather than the black market rate utilised by dollar cards. It is essential to remember that altering the display currency will have no effect on the payment currency, which will remain the Nigerian naira for Nigerian purchasers.
Choose the item of your choosing from one of the dozens of your favourite sections.
Specify colour, size, etc. if there are accessible alternatives.
Click "Buy Now" or if you want to buy numerous goods, "Add to Cart." 
Input the delivery address or pickup location if it has not already been entered. 
Click the "Apply" button.
Choose "Place an order" from the pop up window.
Choose "Add a new card."
Enter card information, including the card's number, expiry date, CVV/CVC code, last name, and first name.
Finally click the "Pay" button.
To allow withdrawal from the card, a one-time code sent to you must be entered.
If the code is input successfully, the smartphone will get an instant notice that the money has been received, and shipping will shortly commence. In the "My Orders" area, the current status of the product will be shown and may be followed.