How to start a POS business in Nigeria
Here is a detailed piece on the POS business; you will learn how to start and maintain a POS business. It also offers insights into the expected revenue and requirements you must meet before starting a POS business.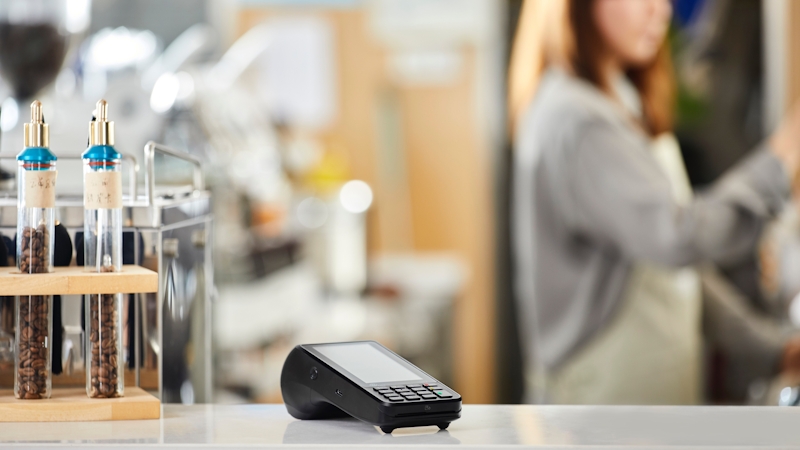 The rapid growth of technology has intervened to make life easier for people and offer avenues to earn additional income in the process; one of the many facets of this innovation comes in the form of point-of-sale (POS) businesses or terminals.
Starting a POS business in Nigeria is relatively simple and stress-free, especially if you are keen on starting a legitimate business that could help you make money on your schedule.
In this competitive world, starting a POS business may financially help those not particularly skilled in technology or with no means of securing that fat-paying job.
To start a POS business in Nigeria, you should:
Find a location for your POS business
Register the business
Buy a POS machine from banks or any other POS provider
Purchase chairs, umbrellas, banners, or any other tool you will require to run your POS business
In this article, we will go into detail, discussing each step of how to start a POS business in Nigeria. We will share with you everything you need to know about how to start a POS business in Nigeria, including costs, requirements, tips, and expected revenue.
The Point of Sale business is a third-party form of banking that started in 2013 following CBN's guidelines to establish an Agent Banking System in Nigeria. The Agent Banking regulation brought financial services to consumers through a third party (agent) on behalf of licensed Deposit Money Banks (DMB) in Nigeria.
The advent of the POS business provided more banking opportunities for the Nigerian population; even the unbanked now have a means of accessing financial services from their remote villages.
One of the many rationales behind starting a POS business is that banks usually have long queues emanating from customers attempting to withdraw from ATMs or deposit money into their bank accounts. However, you can easily deposit or withdraw money from any terminal within your reach with POS businesses.
POS business provides the mini banking experiences of withdrawing, depositing, and sometimes account opening services for consumers; all these services are offered with the POS agent charging a fee.
While the POS provider provides the POS machine, the POS agent is an independent business owner who chooses to offer the services of the POS business to consumers either in the form described earlier or for payment of utility bills or purchase of goods in shopping malls.
The requirements and cost of starting a POS business in Nigeria
The first stride before embarking on any business ordeal is a comprehensive study of the target market and factors that can affect the potential consumers of the product. When you want to start a POS business in Nigeria, the terrain is no different.
Below are the factors to consider before starting a POS business:
1.
Location
Before starting a POS business, the first step is finding the best location to favor your new business. You do this by ensuring that there are not readily available banks in that area because customers will prefer using banks since they will be charged less or zero fees.
You must also find a location that can bring about a high population of residents or a muster point many people cannot avoid as they go about their daily businesses.
While choosing a busy location is good, you must avoid neighborhoods with high crime rates. On this note, you can also take a few steps to ensure optimum security by renting a shop and equipping it with barricades to prevent unwarranted entry.
You must also check network reception at your chosen location. You can combat the problem of network reception by subscribing to every available network provider to promote seamless and uninterrupted service.
Also, you must study your competitors, check how many are in your chosen location, and decide if you can compete with them.
2.
Registration of POS business
There were few POS providers at the early unveiling of the POS business; thus, the competition was slim, and the requirements sometimes required a bulk deposit of at least 1 million nairas before becoming a POS operator or agent.
Currently, many top Fintech companies in Nigeria have relaxed the requirements; for some POS providers, you only need to provide unique data like Bank Verification Numbers, Passport photographs, and National Identity numbers.
Many envisage high-cost protocols like CAC registration, which has dissuaded them from operating a POS business. Still, you should know it is not the case for many POS providers.
3.
Cost of starting a POS business
Starting a POS business is relatively cheap and depends on how big you want. Once you have found a location, the next action is to procure a POS machine from any provider.
You can get a POS machine from banks or any other POS provider for a fee ranging from N25,000 (twenty-five thousand nairas) to N30,000 (thirty thousand nairas); it all boils down to the provider.
You can run a POS business with more than one POS machine, such that when there is a network outage on one, you can easily switch to the second one. However, all beginners are advised to start with one and watch how the market grows before opting for more.
The next items you probably need to buy will be two chairs, a table, and an umbrella to provide shade for you and your customers.
Every shop has a name or a banner that displays the business name and services. Thus you may also opt to order a rollable banner so people can recognize your business easily.
Now that you have all you need to start a POS business, how about a notebook to pen down your transactions? You will need a notebook because although all transactions are recorded on the POS dashboard, circumstances can bring about transactions outside the POS operating system.
A POS business terminal and cash register.
Expected revenue: How much you can make in POS business
Yes, you opted to start a POS business because you want a business that can earn more money with you as the CEO.
Every customer pays an average fee of N100 for every transaction ranging from N200 - N10,000, which means that above N10,000 is N200 etc.
Before calculating profit, you must factor in the cost or fee charged by the POS provider. The fees are always unique, but some POS providers charge about N20 for every N100 you charge the customer, meaning you make a minimum of N80 for every transaction.
The above calculation iterates that the expected revenue in the POS business depends on the number of clients per day and the amount of money they transact. In summary, if you are in a less busy area where you attend to an average of 20 customers per day, then you will be making N1,600 or more per day. Some POS business rakes in 5,000 profit daily because of the number of clients they meet daily.
Last note on starting a POS business in Nigeria
Apart from the requirements tabulated above, there are still other factors you must consider before embarking on a POS business.
Though the POS business is very cheap and easy to operate, it is also easy to make mistakes that could cost you thousands in seconds. Many POS agents have lost a huge percentage of their capital to scammers, who usually comes in the case of you certifying a bank transfer that was never successful ab initio. So, confirming all pending bank transfers through your banking app is always safe, not through word of mouth or text messages.
The POS business is a business that both the old and young generations can operate; however, there are many online paying jobs that one can go for and execute alongside the POS business.
Lastly, you should be aware that Nigeria has a population of over 200 million - a statistic that favors POS and any other type of business.