Is MetaTrader 4 good for beginners?
In one way or another, every good trader must use MetaTrader at some point. However, it becomes imperative to ask which MetaTrader is suitable for beginners.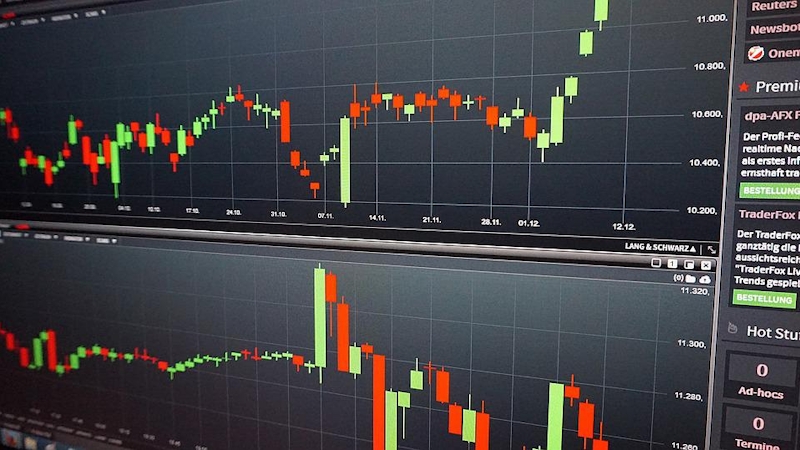 Regarding trading platforms, MetaTrader 4 (MT4) is one of the most popular options available. But is MT4 really a good choice for beginners? In this blog post, we'll take a closer look at what MT4 offers and whether it's a good fit for beginning traders.
MetaTrader 4 is a widely-used trading platform that empowers retail traders to track their investments quickly. It provides an advanced charting system and automated trading capabilities, allowing traders to take advantage of opportunities as soon as they appear.
It also allows users to use custom technical indicators and EAs purchased from third-party vendors or downloaded from the web for free. Furthermore, it simplifies trading processes by providing a range of built-in tools such as quotes, analytics, news feeds, etc. With its streamlined interface and robust features, MetaTrader 4 has become the go-to platform for many traders around the globe.
MT4 features for beginners
Working with unfamiliar software can be a daunting task. However, using the platform is accessible and user-friendly. Its intuitive design and simple layout make exploring its offerings a breeze, even for those just starting out.
Plus, the platform offers a variety of features which can be helpful for those who are just dipping their toes into the waters of technology - from easy data organization to task automation. Taking advantage of these features can set beginners up for success.
1.
Intuitive Usability and Adaptable Functionality
MT4's clear and straightforward interface is the perfect platform for traders of all experience levels, allowing a hassle-free trading environment.
For traders, navigating the platform is very intuitive as all essential tools and resources are readily available, from real-time charts to news updates and market indicators. Despite all its achievements, MT4 has not compromised on flexibility. It is highly stable and requires minimal resources to run smoothly, even on devices that are either outdated or new. 
2.
Cutting-Edge Analytical Technology
MT4 has become immensely popular for the sheer amount of professional tools it offers traders, allowing them to conduct comprehensive research and analysis to maximize their trading experience.
Trade smarter with access to interactive charts in 9 different time frames, 23 analytical objects, and 30 pre-installed technical indicators. Further, refine your strategy by using the free codebase available to develop custom indicators or get more from the Market's offerings of additional marketable tools. MT4 is an invaluable tool for traders, providing notifications about essential news and events in real-time.
Also, you have to note that as a CFD trader, you have access to forex and cryptocurrencies as a contract for difference. CFDs give you exposure without owning the underlying assets
3.
Algorithmic Trading
With the MetaTrader 4 platform, traders can take advantage of algorithmic trading and enjoy maximum support and functionality when executing their automated strategies.
MT4 is a good place to develop, test, and make programs that trade by themselves. The platform has an MQL4 IDE (Integrated Development Environment) with a MetaEditor and Strategy Tester. They support making technical indicators and Expert Advisors (EAs), even if they are very complex.
4.
Convenience
Professional traders no longer have to be confined to their desks; MT4 unlocks their ability to make trades while on the go, with user-friendly access on both desktop and mobile devices.
Desktop traders can take advantage of MT4 on both Mac OS and Windows, and mobile traders have the same platform available for iOS and Android. Furthermore, MT4 does not impose any restrictions regarding trading strategies. Both scalping and hedging can be employed without limitation.
5.
Highest security and technology standards
With MT4, traders are guaranteed unparalleled security and protection. The platform employs the latest encryption technology to keep its funds and information safe from potential threats and outside intruders. Additionally, clients can operate on multiple devices with a single account thanks to secure multi-user access.
MT4 is an excellent choice for beginner traders due to its intuitive usability, cutting-edge analytical technology, and algorithmic trading capabilities. Whether on desktop or mobile devices, users have convenient access to sophisticated tools that can help them make effective trades and develop their skills.