How to make money online for beginners
Not an expert, no problems. Discover 10 of the fastest surefire ways to make money online as a beginner.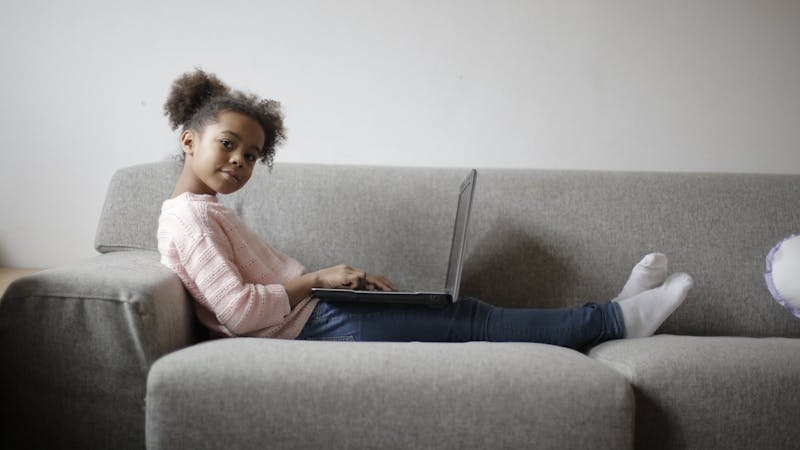 The internet offers many options to earn money, but certain ways are so complex that even experienced internet users will struggle to implement them. This post highlights the top 10 options for beginners to make money online from home.
1.
Sell ​​photos
If you like photography and believe you have a skill for it, you can surely capitalise on it and make money online as a beginner for free. 
You may build an online profile and submit photographs or videos, which you can then sell for a price on websites such as Shutterstock, the most well-known platform in the world for the image trade. The more appealing and high-quality your photographs are, the simpler it will be to attract consumers.
Take your time, chase positive user feedback, and only then can you quickly make money online as a beginner selling photos. Photograph landscapes such as oceans, mountains, rivers, harbours, buildings, as well as objects, animals, and plants, to swiftly and readily attract prospective customers.
You will need a nice camera, an appetite, and a great deal of enthusiasm, and if you take any free online photography classes, you will be able to increase your final product and therefore your chances of success even more.
Numerous bloggers, journalists, magazine publishers, book writers, and advertising producers use the internet to locate stock photographs and videos for their projects.
The higher the quality of your images and videos, the more clients you will attract. Combine more generic landscapes and photographs with more specialised images and snapshots to ensure that your work will always attract an audience.
Some websites may demand you to create a PayPal account since the majority of consumers prefer to pay online.
2.
Work with ride-hailing platforms
Why not drive for Uber or Lyft if you want to earn money online as a beginner? You may easily earn hundreds or even thousands of dollars every month. 
If you own a reliable vehicle and a spotless driving record, this is a potential choice. Although you won't become wealthy overnight, it allows you to cover life's daily necessities.
3.
Sell your merchandise online
Creating your own website will allow you to sell things and make money online as a beginner. Due to the high level of competition and the large number of websites that currently serve this market, one may want to explore carving out a product-specific niche.
Alternatively, you may sell on sites like Amazon and Flipkart, and then expand your reach and exposure via affiliate marketing.
4.
Rent out a room or property with AirBnB
Renting out a room in your home or a portion of your property is one of the most popular methods to earn money online for beginners, since AirBnB has spawned a massive business for booking vacation accommodations.
With the post-COVID period at its pinnacle, the holiday rental industry is now flourishing, and it may be time to give it a go regardless of the size of your property.
5.
URL shortening sites
URL shortening companies are a great method to earn money online for beginners without paying anything. These are services where you can input any link to produce a shorter link; anybody who clicks on this link will be shown adverts prior to being sent to the intended site address.
Some websites that shorten links are actually advertising companies that share a portion of their revenue with URL shorteners.
If you create enough traffic to these businesses' shortened links, they will split a part of their earnings with you. 
Consequently, the whole of the Internet is at your disposal to choose links that appeal to your audience, and you can then start making money online as a beginner for free. 
6.
Entering captcha
Entering captchas is another means of earning money online for beginners without cost. The method has the advantage of requiring neither skills nor experience to begin making money.
Surely, you have noticed that when you use Twitter and other social networks, you are often prompted to enter a captcha. This method of making money online for beginners derives from exactly such projects in which the problem is overcome, and the resultant product is subsequently implemented in the service.
The best beneficiaries of this money-making avenue are students, grandparents, and all Internet users. This method of making money online for beginners is almost obsolete, yet it still works.
7.
Adopting promising minds
There are many excellent creative ideas that stay unrealized in people's imaginations because no one will accept and implement them. You may reach out to one of these geniuses, invest in them by executing their concept, and make phenomenal money online as a beginner. 
To contact the proper individual, however, you must use intelligence and prudence, evaluate their concept on a scale of realistic investment, and ensure its profitability before anything else.
8.
Write reviews
We use businesses, shops, and services on a daily basis without being aware that we may generate money online from them as a beginner. To do this, you must give useful, educated, and well-structured reviews of a product's use.
The popularity of a review depends on the text's calibre and depth (photos, videos, and the amount of content).
Reviews are important because they urge other customers to use the same product or service. Here, the effect of the crowd is engaged; as a result of your promotion, it is likely that others will buy the product.
Both the publishing of a review and page views are compensated by review sites. Nonetheless, there is a catch: for your posts to be famous, you must imbue absolute realism.
9.
PTC sites
By clicking adverts on several websites, it is feasible to make money online as a beginner by clicking on advertisements (after meeting a minimal threshold). These platforms are referred to as Paid to Click (PTC) websites, and registration is necessary prior to the project's launch.
These websites may not all be legitimate, so proceed with care. Additionally, one may earn money by recommending friends. ClixSense and NeoBux are two websites that fit this description.
10.
Facebook Marketplace
Facebook MarketPlace is a free service that the company has provided for many years. This service enables beginners to make money online  by displaying and selling things to Facebook members.
The process of adding a product on Facebook is straightforward, and the platform also supports the geographical distribution system.
For instance, it displays the items whose owners reside in Detroit to prospective purchasers who also reside in Detroit.