Real ways to make money online for free without paying anything
Want to work from home but have no investment? Discover 10 real ways to make money online for free without paying anything.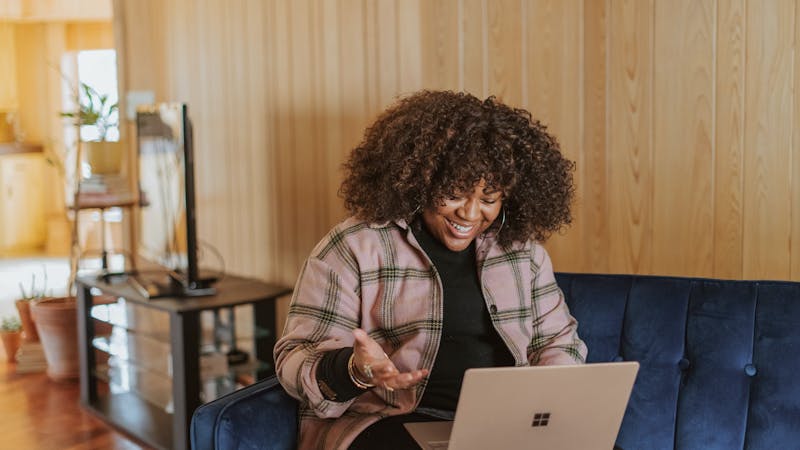 The Internet is undeniably a goldmine whose full potential will never be realised. In the contemporary world, students and beginners may access a variety of ways to make money online without paying anything. This article lists 10 real ways to make money from home for free without investment. 
1.
Freelancing
Freelancing is one of the most popular methods to earn money online for free without paying anything due to the vast number of opportunities it affords, which may be substantial. 
To work as a freelancer, all you need is expertise in a certain area, such as design, translation, content production, website building, smartphone application development, etc.
Freelancer, Upwork, Fiverr, 99Designs, and India's Worknhire are among the websites that provide freelancing opportunities with potential profits between $5 and $100.
This approach of earning money online for free without investment offers up a vast market for you, extending from your city's boundaries to the furthest corners of the globe.
You just need to be sufficiently professional and uncommon to attract clients' attention and compete. Note that some websites may need you to build a personal list of your abilities so that prospective customers may directly contact you.
However, keep in mind that you will only be paid after completing the stated assignment and receiving customer approval. This may need repeated reviews of the work before the client's specifications are satisfied.
Beginning by selling jobs and services on Fiverr is perfect for individuals seeking the best ways to make money online for beginners. But first you must establish credibility and demonstrate value.
Keep in mind that competition is fierce; as a consequence, you must meticulously design your professional profile, establish an online portfolio with examples of your work, and provide more appealing rates and enticing packages than your rivals.
2.
Boost game accounts
If you are a gaming fan and understand well how to play, then you can sell your gaming skills and make money online for free without paying anything. Simply help other people in upgrading game accounts in the form of increasing ranks, increasing the number of trophies, getting resources, etc.
Earnings depend on the amount of work done and the value that you give. There is a great demand for game items, trophies or rare items in such games as:
Counter-Strike: Global Offensive;
World of Tanks;
Dota 2;
Clash of Clans; and 
Brawl stars.
All that needs to be done is to form your offer and distribute it on game forums, sites where items are bought and sold (if possible) or create a group on social networks.
Your offer is formed from the description of the service, the scope of work and the price for it plus screenshots of your work with reviews.
3.
Copywriting
Copywriting is one of the finest methods to make money online for free without paying anything, as it is a vocation of the future that draws a great deal of interest from individuals who can write and want to earn from it.
A copywriter is someone who develops sales-generating writings, such as advertisements, landing sites, marketing films for goods, etc. In addition to writing ability, this professional must also be able to convince clients via these writings. 
4.
File upload sites
File upload sites are basically file download sites, which are used by a large number of Internet users to obtain files submitted by others.
These businesses or websites are basically advertising platforms that provide free file downloads in return for visitors seeing their own advertisements.
They split a portion of the revenue generated by these advertisements with the owners of the files, of which you may be one.
To earn money online without paying anything with these file hosting firms, all you need to do is identify files that others require, post them to one of these companies, and then have others download these files through you.
5.
Sell a course
Do you have the skills necessary to complete a task or get the intended outcome? The 8th-best method to make money online for free without investment is to offer a course that helps people give actual value and generates revenue and profits.
To generate money online for free without paying anything, package your expertise into a course and begin marketing it via targeting and advertising with bloggers.
For instance, the well-known website Udemy is one of the pioneers in this industry, allowing owners of specialised skills and knowledge to share them for a fee with individuals who want to pay for these courses and material.
This service is used by millions of individuals, and the average earnings of trainers (course providers) on the website are quite substantial.
Create a paid course on the skills you have mastered with the understanding that there is no limit to what you can teach others online, since every expertise is in high demand.
The process of creating an online course boils down to product packaging and Internet marketing.
Packaging necessitates buyer product research: how will I purchase from you? Why do I need it, and how will it help me resolve my issue?
6.
Develop a YouTube channel
If you do not feel comfortable blogging and producing material, you may make money online for free without paying anything by creating video presentations.
Making money on YouTube is getting more popular, but it takes original concepts and a marketing strategy for your videos to generate income.
The number of subscribers to your channel is linked to the amount of money you may earn via this medium.
You may produce short vlogs (videos containing personal tales and matters that affect you), humorous films, sketches, and even travel and excursion videos.
The cash collected is dependent on each thousand views, thus the more the audience, the greater the profit.
Choose a genre or subject on which you want to create videos and get started, but make sure it's one that many people are interested in. YouTube has a large audience for everything from cookery programmes to political discussions.
Making money on YouTube is a long-term endeavour that has the potential to pay off handsomely. For example, posting videos that demonstrate how to replace a tyre or file a tax return have a tremendous influence on viewers, which is your target demographic.
The following niches are the most popular:
Relations with an automobile theme
Personal growth and motivation
Voiceover for English-language material
Fitness
Politics/News
Very specialised niches (construction of houses, etc.)
However, videos must be original and not duplicated or taken from another source to avoid having your channel removed for copyright violations.
7.
Survey and searches
Are you an authority in your field? If you believe you have professional or technical expertise, you may simply answer questions online for payment on JustAnswer or LivePerson, and make money online for free without paying anything. 
There are several websites that pay for participation in online surveys, internet searches, and product reviews. To get credit, you must provide some personal information, including your bank account information; thus, we advise care while using these methods.
Advertising and polling firms pay you to participate in their surveys and answer a series of questions.
Typically, the amount they pay is little, but it is sufficient as a no-investment supplemental income. Numerous businesses provide discount coupons and special deals, allowing you to double the value of your purchases.
If you are consistent and respond to questions promptly and intelligently, you will always be included in future surveys and have a steady source of additional revenue.
Some of these sites may need you to register before you can begin working on projects.
Avoiding websites that promise money that seems too good to be true is the most critical precaution to take while participating in such endeavours.
Notable is the fact that certain surveys may not provide further exams if candidates do not meet their requirements. In this scenario, a collection of services is required to earn money in this industry.
Be cautious when assessing the reputation of a website, since many of them may be fraudulent. The majority of websites advertise businesses that provide copies of check payments that may have been made available solely to middlemen.
Nevertheless, if the chaff is sifted out, surveys, searches, and reviews are one of the most lucrative online income opportunities for free without paying anything.
8.
Social media strategy and management
In addition to facilitating interactions with friends and strangers, social media platforms such as Facebook, Twitter, Instagram, and Snapchat may be used to make money online for free without paying anything. 
Social media strategists are compensated by businesses and companies to boost the popularity of their goods.
With so much competition and a substantially shorter attention span among online viewers, innovation is required to produce viral articles, videos, etc. that enhance brand value.
Keep in mind that social media requires time and effort to be relevant. Therefore, you must share content often and engage with your fans frequently.
9.
Website performance evaluation services
There are websites that specialise in offering website owners with specialised services.
If you have an opinion on how websites should function, you can offer feedback on particular aggregator sites and earn money online for free in the process without paying anything.
The purpose of these services is to evaluate the quality and performance of websites, as well as their compatibility with the visitor's experience and happiness.
Obviously, these services lack the manpower to examine every website and provide accurate reports to clients about their sites, so they allow others to register and begin testing and inspecting customer sites for a cut of the earnings.
This approach of making money online without paying anything is ideal for you if you have adequate expertise working with websites and can analyse them to determine their shortcomings and strengths, such as download speed, colour compatibility, usability, etc.
Your suggestions will assist internet company owners in enhancing their projects.
Below is a list of the finest resources for evaluating online money-making sites:
10.
Watching ads
Watching ads is a project to make money online for free without paying anything, since it pays regularly about 1 cent per month, subject to high activity in the browser and without participation in the referral programme. 
The essence of the process is simple: 
After installing the browser extension, you are shown ads from advertisers. 
The longer the ad is shown, the more money will be credited to your account. 
The following are the best platforms to make money online by watching ads.