Online Casino vs Sports Betting: Which Is The Most Challenging In 2022?
Here, we will be comparing gambling at online casinos and gambling at online sports betting sites to find out which of the two is the most challenging in 2022.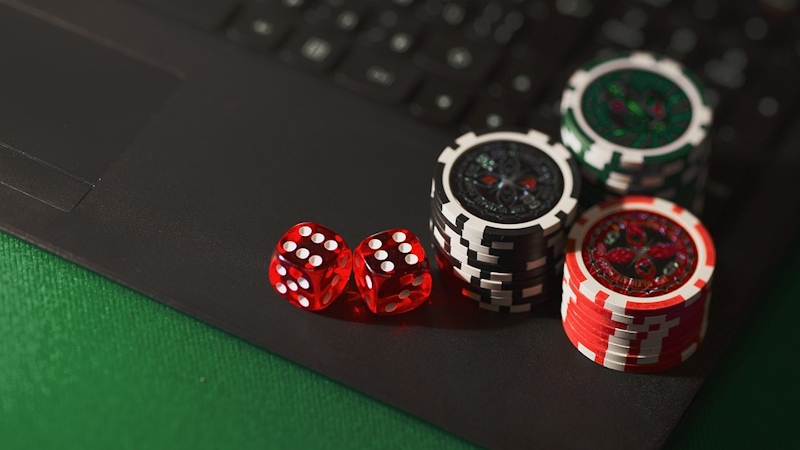 If you're looking to place a real money wager at an online casino or sports betting site, which of the two would you say you have a better chance of winning?
Here we will be looking at the pros and cons of gambling at online casinos and the pros and cons of gambling at sports betting sites and then comparing the two to find out exactly which is the most challenging for the average bettor in 2022. 
Which is more challenging in 2022: Sports betting or online casino gambling?
You could say that sports betting in 2022 are more challenging than online casino gambling, but you could also say that online casino gambling 2022 is more challenging than sports betting. It's a tough one to weigh up.
If you look at how the Premier League season has started, you would see that there have already been some crazy results, which most people would not have predicted. You could say that many people have found sports betting more challenging. 
For example, Liverpool FC has drawn two and lost one of the first three opening games. Your average bettor would have likely had their money on Liverpool to win these first three games.
They drew 2-2 to Fulham in the first game of the 2022/23 campaign before going on to draw 1-1 against Crystal Palace in their second game and then losing 1-2 to Manchester United in their third game.
In the previous two fixtures between Liverpool and Manchester United, Liverpool won both games, so it was hardly expected that Manu would win this latest fixture. Today's most trusted online sports betting sites would have cleaned up. 
In October 2021, Liverpool beat Manchester United 5-0 at Old Trafford and then beat them 4-0 at Anfield in April 2022. Any sensible betting person would have had Liverpool win this latest game by perhaps 2-0, 3-0, or even 4-0.
For Manchester United to go 2-nil up was quite strange. This is just one example of betting results not going as you would expect in 2022. With all this in mind, you can see why sports betting (especially football betting) has been so challenging in 2022. 
Online casino gambling in 2022
Today's best online casinos, such as 10Bet Africa, have favorable odds for most of their games. For example, many online slot machines, tables & card games tend to have average return-to-payer percentage payout rates of around 93.00% to 98.00% or more, which is great for the player.
However, it doesn't mean that you're more likely to win when playing an online slot with an average 96.87% payout rate. 
It just means that this is how much a particular game in question has paid out over a certain period.
You have to try and be lucky and pick a slot when it's about to pay out. In other words, finding an online slot to pay out big is one of the most challenging things for a player. 
Pros and cons of gambling at online casinos and sports betting sites
Let's start by taking a quick look at some of the pros of gambling at online casinos in 2022. First, online casinos have life-changing jackpots that can be won any time of the day by any player, playing with any stake. Some of these jackpots often reach well into the millions of $/€/£ (or equivalent currency value). There are very few other websites that have such huge jackpots. 
Some of the other pros of playing at online casinos or betting at sports betting sites are the convenience of being able to play thousands of games and gamble on multiple sports from a smartphone, tablet, desktop, or laptop computer 24 hours per day without ever having to leave the house.
The main downside of gambling online is that you can easily overspend if you don't set deposit limits, session time limits, or spending limits, so make sure you set these limits from the moment you sign up to a licensed gambling site, especially if you have an addictive personality. 
This useful responsible gambling tool is one of the most effective ways of staying in control of how much you spend daily, weekly, or monthly.
To set your limits, log in to your preferred online gambling account and head to the 'safe gambling tools' section.
If you can't seem to find this section, contact player support at the casino or sports betting site. They should be glad to help you and point you in the right direction.