Popular online Gambling payment options in Nigeria
The online gambling market is growing rapidly in Nigeria; here are the major payment options used by bettors in the African country.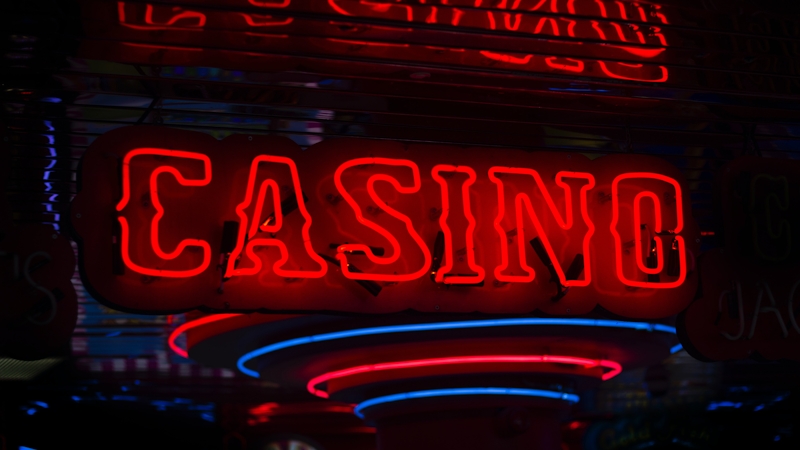 When you sign up for an online casino in Nigeria, there are several factors that might cross your mind. The operator's license, for example, as well as the game selection and promotions, are some of the most common reasons people pick their provider.
Less common, although no less important, are their payment methods. Before you sign up and get ready to start playing, you should consider what payment methods the casino offers and whether you will be able to easily deposit and withdraw cash. Convenient financial options are critical to the player experience, and some operators offer very different payment solutions than others. 
What payment method is right for you in Nigeria? Don't worry if you aren't sure which option suits you best – we can help you decide. Here are some of the best payment solutions in the country, along with how to find your ideal method. 
1.
Land-based versus online providers
Before we jump into specific payment methods to consider, let's take a quick look at how the rise of online casinos has evolved in Nigeria.
In 2004, the country's ban on gambling was repealed, and the spread of gambling began. By 2014, around 30% of Nigeria's population bet on sports, for example, spending around $2bn on the activity. Today, gambling in Nigeria is split across five categories:
Pools
Slots
Promotions
Lottery
Betting
Of these, the largest market is betting, while the smallest is pools. Sports betting reigns king among all of these, while online casino gambling is still in its initial stages in Nigeria. The amount of interest in the activity is swiftly growing, however, and has seen a particular boost in popularity after the COVID-19 pandemic first began in 2020.
There are a few different reasons online gambling in Nigeria has flourished in recent years. The most influential of them is the increase in the country's economy.
As Nigeria continues to increase its gross domestic product, citizens will have even more excess funds to spend on leisure activities. Another reason online gambling has grown steadily over the past few years is that nearly half of the population in Africa is under 25.
Add to this the fact that youths make up most people in Nigeria participating in economic activities, and the reason for online gambling's growth begins to make sense.
Despite the country's legalization of many forms of gambling over the past few decades, online gambling remains a thorny subject. The Nigerian government does not have any restrictions on its citizens' rights to gamble online, per se, but they also do not host any online casinos.
In fact, online gambling by Nigerian providers is illegal as of the time of writing. Offshore operators are the only viable option for Nigerians interested in online play.
The good news is that there are many quality casinos and top crypto betting sites available, including those from the UK Gambling Commission, which allows Nigerian players to gamble on sites regulated by the board. 
Once you find an appropriate offshore casino with a valid license, you can sign up and start playing. First, you must deposit funds into your account. Then, you can find your new favorite online casino game. But what are the best payment methods for Nigerian players?
The best gambling payment methods in Nigeria are those that offer the lowest fees, those that are the most secure, and those for which transactions are finished the most quickly. Let's take a look.
Casino house filled with slot machines.
Bank cards are a popular banking method for online casinos in Nigeria. Bank cards, also known as debit cards, are similar to bank transfers in that they both pull money from and directly deposit money to bank accounts, but they offer a few benefits, which make them the preferred choice for many.
First, it is often easier to use a debit card than it is to make a bank transfer. Instead of worrying about account numbers, routing numbers, and banking details, debit cards require users to input the card number and basic banking details only.
Transactions made with bank cards are often much faster than transfers, too, taking anywhere from a few minutes to, in extreme cases, a few days to process. 
If you want to use your bank account to deposit and withdraw cash to your casino account, you might find that debit cards are a more convenient option than direct transfers using your bank account. 
A cryptocurrency is a form of currency that uses digital tokens rather than paper or metal money. The funds can often be exchanged into both other cryptocurrencies as well as fiat currencies such as those used with your bank account, but they can also be used anywhere.
Cryptocurrency is accepted without exchanging its value from one currency to another. This method is growing particularly quickly in Nigeria, with the country being named by Bloomberg as the "most curious nation" where cryptocurrency is concerned.
This is in spite of the government's attempts to steer users elsewhere, with citizens more interested than ever in the currency. 
The number of casinos using cryptocurrency to offer fast transactions and no deposit requirements are steadily growing. 
The most popular payment method in Nigeria in 2021 was cash. Around 75% of respondents in a poll by Statista noted that Nigerians pay primarily in cash, with debit cards being the closest competitor and the number two most popular method. But what does this mean for online gambling? It might be a bit less convenient to pay for online gambling using cash, but it is not impossible.
Another deposit method players might consider is PaySafeCard. The card allows users to deposit cash in exchange for funds on the card, which is completely separate from a bank account.
Not all online casinos allow this option, and the operator's website will generally spell out your payment options to make picking the best choice a bit easier. 
Are you ready to dive into online gambling in Nigeria? Don't make the mistake of using slow, insecure payment methods to fund your account. Keep the information above in mind, and you will be playing in no time.