Best sites to sell photos online
Selling photos online is one of the more challenging e-money-making avenues. For beginners or pros, these are the best places to post pictures for money.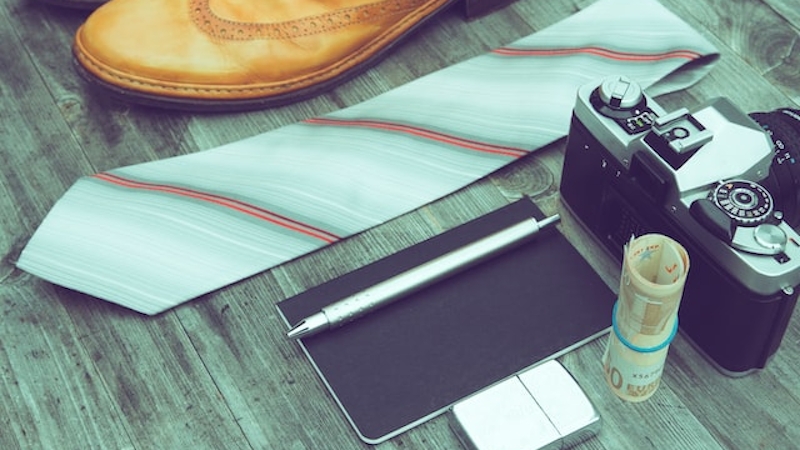 Selling photos online might be a surefire way to earn money on the internet, but it is undoubtedly one of the most challenging. In addition to being a highly crowded industry, many stock photo sites provide little compensation, discouraging beginners looking for platforms to publish photos for pay.
Although selling photos online is very lucrative in the long run, it demands commitment, quality, and a desire to distinguish oneself from one's contemporaries.
This list of the best places to sell photos online legally has been compiled specifically for those facing this challenge. This article also examines how much contributors are paid, the types of photos that sell best, and how to know if photos are good enough to sell.
Best sites to sell photos online and their contributor pay

| Photo-selling site | Contributor pay |
| --- | --- |
| Shutterstock | 15-40% |
| Alamy | 50% |
| Adobe Stock | 40-50% |
| 500px | 33% |
| Opensea | Varies |
| Getty Images | 15-45% |
| iStockPhoto | 15-40% |
| SmugMug Pro | 85% |
| EyeEm | 50% |
| 123RF | 30-60% |
| Dreamstime | 25-50% |
| Stocksy | 50-75% |
| Envato Elements | 55% |
| Photoshelter | 70% |
| Freepik | 50% |
| Personal website | 100% |
| Social media | 100% |
Shutterstock, the largest website for marketing all types of digital visual material, is the best site for selling photos online, graphic designs, and vector art. The website only permits photo submissions of a specified quality and size (about 4 megapixels) and in the JPG format under strict limitations.
The majority of the site's visitors are graphic designers and website proprietors. As the best place to sell photos online, Shutterstock draws around 70 million visits monthly, a strong user base that ensures success.
In addition to catering to varied needs and preferences, the Shutterstock photo site is free and allows contributors to earn money by selling photographs many times.
The greatest benefit of Shutterstock is that it lets contributors maintain the rights to their work, allowing them to submit it for sale on other platforms. In addition to being the best place to sell photos online, they give contributors a good reputation, making it simple to establish a personal brand here.
The approval process at Shutterstock takes seven business days; however, most applications are assessed within 72 hours. It is pertinent to keep in mind that some consider the photo-selling site's account creation and photo uploading requirements limiting.
Contributors earn 15–40% commission on Shutterstock sales, depending on the number of monthly downloads. Also, users can get additional rewards by promoting new contributors and clients.
Alamy is the best site for beginners to sell photos online since it specialises in locating high-quality jobs for photographers by interacting with the world's largest media and news organisations. However, photos must conform to the stock site's restrictions, notably quality and uniqueness.
Alamy is one of the best places to sell photos online for free due to its user-friendliness and straightforward registration procedure. The platform also facilitates the effortless sale of exclusive photos at commission rates of up to fifty per cent, one of the highest in the business. Photos not exclusive to Alamy earn forty per cent of all direct purchases.
Alamy is also the best website for selling photos shot with a mobile phone since it has an app, Stockimo, where iPhone users can sell photos and make additional money from their selfies.
Users can also sell photos on Alamy in several currencies, including dollars, pounds sterling, and euros. The customer service is warm, and the system is user-friendly, with flexible payment periods and straightforward account administration.
Adobe Stock, the fourth-best website for selling photos online, allows photographers to earn a substantial profit, provided the photos are original and not copywritten or revoked. To earn money selling photos online via Adobe Stock, the photos must be of excellent quality and particularly outstanding.
Adobe Stock, which debuted in 2015, employs a stringent and picky method for selecting photographs and vetting applications. Adobe Stock integrates Lightroom and Adobe Bridge CC, allowing photographers to edit photos easily with this software before uploading them for monetary gain.
Since non-exclusive sales are permitted on Adobe Stock, it has become one of the most popular methods for professional photographers to sell photos online.
The set profit percentage for contributors on Adobe Stoke is 33%, which can be withdrawn starting at 24 euros using the site's accepted payment option, PayPal.
Adobe Stock draws millions of users, and its acquisition of Fotolia enables the online sale of photos on both sites.
As a division of the multinational firm Adobe, Adobe Stock is undoubtedly one of the most reputable places for selling photos online. The portal also grants users complete control over submitted photographs, including the right to sell them on any other website. Also, the platform team provides excellent help when necessary.
In addition, depending on the number of sales, Adobe's other software will be free for a while.
Offering 60% of royalties for exclusive photos and 30% for non-exclusives to contributors, 500px is the 4th-best site to sell photos online. The nicest aspect of selling photos online via 500px is the site's eagerness to assist photographers in recommending their work to potential customers. 
However, each shot will be subjected to a thorough and lengthy evaluation before being authorised.
Opensea is the most well-known NFT (non-fungible token) website for selling photos and other digital things, such as artwork, symbols, gaming characters, etc., online.
Uniquely talented designers and artists may sell NFT items for millions of dollars by creating an account on the website and then selling their creations for sale. Therefore, Opensea is the most profitable website to sell photos online for photographers seeking to realise their dreams of quick cash.
One difficulty with OpenSea is that display prices are high due to their rarity or because they have never been sold. Consequently, it is feasible to engage in auctions and even to organise your own.
With millions of monthly visitors from over 200 countries, Getty Images is regarded as one of the best online photo marketplaces in the virtual world. Since its inception in 1995, Getty Images has gained widespread popularity, particularly since it permits the sale of not only photographs but also videos, music snippets, etc.
To sell photos online, customers must download the Getty Images app, submit a sample shot, and pass a review. Users that pass the Getty Images evaluation will enter into an exclusive contract requiring them to supply photographs exclusively to Getty Images at a commission rate of 15%–45%.
Since high-quality photos are essential, Getty Images is a service for those who want to sell photographs professionally. Applicants must be at least 18 years old to register for the site and must initially submit 3-6 of their finest photographs.
Getty Images ranks as one of the best places to sell photos online owing to its high reputation in the eyes of people and corporations seeking high-quality photos for content.
Getty Images now allows drawings and vectors, allowing users to benefit from the photo-selling website without having to shoot photographs.
iStockPhoto, owned and maintained in cooperation with Getty Images, is one of the best sites for selling photos online since it is frequented by global corporations. Photo commission rates for contributors on iStockPhoto are established at 25–40% for exclusives and 15% for non-exclusives, and users may get money through PayPal and other methods.
The approval process for iStock Photo is relatively stringent, and a passport is required. However, the platform provides a community to assist newbies in learning the ropes, making it one of the best places for beginners to sell photos online.
iStockPhoto's "business," "lifestyle," "sports," "travel/local," and "sports" categories are well-known. Limiting the photos you sell to popular categories will increase your chances of selling.
SmugMug Pro is perfect for beginners who want to benefit from the sale of photos online since it offers users several tools for growth.
Although SmugMug Pro's $200 yearly membership fee deters many potential customers, their 85% contributor commission rate is the most competitive among stock sites in the photographic industry.
The 9th-best website to sell photos online is Eyeem, a simple-to-join platform with extremely clear revenues. When uploading photographs, Eyeem provides a list of keywords to increase their exposure to the greatest number of people.
EyeEm is a German photo-sharing application similar to Instagram in that users may upload their photographs and follow others. However, unlike Instagram, EyeEm also enables users to sell photos, but they must first pass a review and register with the platform.
Eyeem is one of the best places to sell photos online since it hosts contests, such as the "Best Photographer Award," to discover innovative shots.
The pricing of Eyeem photographs varies based on the license, 
Social License, which permits commercial use of the photo on social media, costs US$20 per photo. 
A Web Licence, which permits commercial use on the web and in print, costs US$50, and 
A Full License, which permits commercial use in all media, costs US$250.
For every photo sold on Eyeem, contributors will get a payment equal to fifty per cent of the sale price; however, this rate is subject to further revision.
123RF is the 10th-best website for selling photos online since it advertises your photographs to 5 million buyers in 44 countries and 17 languages. After becoming contributors, users may earn 30% to 60% commission on every photo sold. In addition, they are not required to sign an exclusive agreement, so they are free to publish photos for sale on other platforms.
In addition to selling photos online for profit, individuals who refer new clients or photographers to 123RF are eligible for further commissions. The registration and photo evaluation processes are very efficient, and the pass rate is likewise excellent.
Dreamstime is regarded as one of the best places for beginners to sell photos online since registration and photo uploading are the only requirements. It is highly recommended due to the fact that it hosts a unique contest every forty days.
Registration and qualification assessment on Dreamstime are very straightforward and lax, and a passport is not necessary; nevertheless, the submitted photo size must be more than 3 megapixels, particularly if the buyer wants to purchase copyright for a photo at a premium price.
As one of the best places to sell photos online, Dreamstime attracts over 5 million unique visitors every month. The site has a solid reputation, is well-liked by its vendors, and offers photographs at a fair price.
Stocksy evaluates photographers' work with extreme rigour and only hosts exceptional, original photos. However, it is one of the best sites for selling photos online since passing this stringent screening indicates outstanding quality.
This photo-selling website provides an astounding 50% commission rate for "Standard Licences" and up to 75% for "Extended Licences."
Envato, whose commission rates begin at 55%, is the 13th-best place to sell photos online since it is home to hundreds of talented individuals. Users have the option of selling photos solely on this website or redistributing them to other retailers.
It should be emphasised that this website for selling photos online is quite stringent, so users who want to benefit from it must submit unique and original digital resources together with evidence of ownership.
Photoshelter also features a stringent photo approval process and is better suited for experienced professional photographers. However, the fact that users may earn a 70% commission rate is sufficient to place it among the best sites for selling photos online.
Freepik is an online photo marketplace that caters to designers and artists who use Photoshop and other programmes. With a pay offer of 50% per premium download, Freepik's major disadvantage is its compensation, which is substantially lower than the competition.
However, due to the high volume of download operations, Freepik can still generate extremely high profits for its contributors.
If you have a significant number of social media followers, developing a website to sell photos online is the most profitable way to generate money from photography. Promoting their brand on their personal website poses no difficulty if one can draw a substantial amount of traffic.
With a personal website, users can sell photographs online at a 100 per cent commission rate without having to compete with other photographers for visitors.
In addition, users have complete control over the design and layout, which may be completely customised for sale, and do not need to comply with licence requirements.
Despite being sometimes overlooked, social media is one of the best places to sell photos online. Facebook provides Facebook Marketplace and Facebook Business as examples, while Instagram enables companies in some regions to establish shopping feeds on their pages.
What kind of photos sells the most?
Due to the potential for great demand and revenue, portrait photography is the most lucrative sub-genre. Photos of people are the most popular, and a number of well-known photographers have established their portfolios solely on portraits.
These photos should represent an emotion, concept, or way of life. For instance:
a person speaking on the phone with a big smile; 
a person furious while using a computer;
youngsters who seem bored while completing their schoolwork.
Faces are not required in the photos since certain concepts are best understood when they are not obtrusive—for instance, a photograph shot from behind might show individuals strolling in the park while holding hands.
However, one of the peculiarities of portrait photography is that it involves more time and money than other sorts of photography, such as lighting expertise, equipment, model commission fees, and studio rental charges, all of which impact the quality of the photographs.
A typical photographic session requires the following: 
Model request charge 
Lighting equipment 
Studio rental fee 
Props such as costumes and accessories 
Lunch fee
Photographers who see these costs merely as early investments are on their way to earning a fortune from portraiture.
There are several topics in portrait photography; thus, before you begin shooting, you should investigate the subject that sells best in your distinctive approach while also analysing worldwide trends and formulating a strategy.
How to tell if photos are good enough to sell
Topic focus
Before a photograph can be considered attractive or ready to be sold online, it must be intriguing and excite curiosity and attention. The more attention a photograph receives, the more likely it is to be deemed a fantastic photograph.
Beginners tend to include too much in their photographs, although most sellable photographs must depict just one topic. Therefore, simplify your photographs as much as possible to increase their impact.
For example, when taking a photo of a boat and a fisherman, a photographer has to guide the eyes of individuals seeing their photograph towards one or the other via perfect framing. Hence, the topic of a photograph must be immediately apparent.
Excellent composition
The composition of a photograph is as significant as its topic. A good composition must satisfy several requirements, including adherence to the rule of thirds, the balance of masses, the balance of light, and the balance of hues.
After placing the subject on a golden axis, verify that your photograph is balanced by distributing the decorations optimally (balance of the masses). Also, pay attention to the correct colour balance.
Expert post-processing
Before a photo can be sold online, it must have been "developed" or "post-processed" appropriately. During post-processing, pay special attention to the following settings: 
exposure, 
contrast,
white balance, and 
sharpness.
There are several photo-editing software programmes, but Photoshop and Lightroom are the most popular. The open-source community also provides free software such as Gimp and RawTherapee, while Pixelmator costs around 54.99 USD for a lifetime licence in the Mac App Store.
Technical examination
Cameras and lenses are not all made equal, as a compact camera priced at $100 cannot compete with a reflex camera priced at $3000. The first is for memento photography, while the second is for creative and commercial photography.
Before selling photos online, a technical examination of a photograph should be based on the following criteria: 
depth of field control, 
quality of focus and exposure, 
quality of the bokeh (background blur), and 
restoration details (a good lens is needed for this).
In macro photography, the photographer should use a small depth of field to showcase the subject while searching for pleasing bokeh. While in landscape photography, the depth of field should be maximised to offer the most information possible.
The development is crucial and must be handled with extreme care; thus, you should never take a photograph before focusing your camera. Unless you have strong expertise, the tripod must be your ally if you use hefty lenses.
A decent aperture selection relies on the quality of the bokeh. Open the shutter wide for close-up or macro photography, and ensure that nothing in the photo affects the bokeh quality (background blur).