Rise of Shiba Inu: The future and everything you need to know
The Shiba Inu project may have come to stay, but there are concerns about its future and the reason behind the recent bullish trends.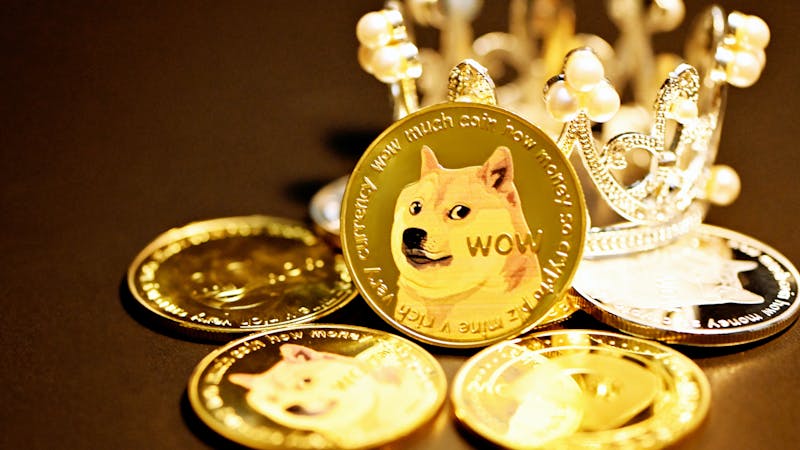 Shiba Inu has been on the news since its launch in August 2020. The meme coin has soared to about 60,000,000% in the past year.
According to Coinmarket cap, Shiba Inu has a market capitalisation of about USD 42,872,152,862, surpassing its rival, Dogecoin, which stands at approximately $38,980,698,872. Shiba Inu has been dubbed the 'Dogecoin killer' since its inception.
The past few days have been bullish for Shiba Inu. Recent activities may have spurred the sudden rise in the market, but everyone questions the future of Shiba Inu.
There are speculations that Shiba Inu has come to stay; other sceptics also argue that the Shiba Inu market is only experiencing a temporary jolt.
Potential investors are searching for answers, hence the reason for a thorough analysis of Shiba Inu and the future of the crypto token.
What is Shiba Inu
Shiba Inu (SHIB) is a decentralised token developed anonymously; the group or person goes by the pseudonym 'Ryoshi'. Shiba Inu was named after a famous breed of Japanese dog; it features the Shiba Inu dog as its mascot.
It was launched on the ethereum network as part of the swarm of dog-themed cryptocurrencies, Dogecoin, Alaska INU, etc.
A quadrillion SHIBS was minted on its initial launch, with 50% of this supply locked in Uniswap. The creators sent the remaining 50% to Ethereum co-founder Vitalik Buterin, who burnt a vast majority of them.
Recall that Dogecoin was developed as a joke to mock other cryptocurrencies. The creators of Shiba Inu called it a meme coin meant to mimick Doge.
Shiba Inu has amassed wealth for many investors through its resurgent rise in the past few months. Shiba Inu has risen to 30% in the last 36 hours after gaining 100% over the previous seven days.
A token created as a joke now ranks as the 3rd most googled cryptocurrency in 2021.
The rise of Shiba Inu
Analysis of what the future holds for Shiba Inu can be done by going back to the drawing board to see how it all started and the driving force behind Shiba Inu.
Dogecoin was created in 2013 as a 'joke' to mock the volatility surrounding the cryptocurrency market.
Doge rose from US$0.00026 in December 2013 to $0.017 on Jan. 7 2018. The rise was before the famous tweet from Elon Musk, which saw Doge gain over 800% in 24hrs.
Flash forward to August 2020, Shiba Inu was created to mock Doge.
The above underscores that it was not the singular action of one man that propelled Dogecoin from ground zero to the top 10 coins based on market cap.
It was the consistent work of the Doge community on Reddit, Facebook, Twitter and other social media platforms.
There are insinuations that investors who saw the rise of Dogecoin but missed the opportunity are the rallying force behind Shiba Inu.
Dogecoin is a meme coin against every prediction; the crypto community views Shiba Inu as a repetition of history.
Shiba Inu traded at $0.0000000001 in October 2020 then reached an ATH of $0.000086 on Oct. 27 2021.
The recent surge started in May 2021 when Binance announced it would list Shiba Inu on its exchange platform; this saw the price rise to 120%.
Shiba Inu also received media attention after Vitalik Buterin donated 50 trillion SHIB to India COVID-Crypto Relief Fund on May 13.
Shiba Inu came to the spotlight again after Coinbase listed the coin on its exchange platform on Sept. 17, 2021. A gain of over 40% was seen in the next two days.
The Future of Shiba Inu
While the future is filled with borderless possibilities, sometimes, uniformity and events shape the future.
Notwithstanding there are many questions about the future of Shiba Inu and its price prediction, Shiba Inu has risen, fallen and risen again, but the underlying question is: Does Shiba Inu has a future?
According to Coinmarketcap, A total of 589,738,963,616,206 SHIB is avvliable but about 549,096,677,783,927 SHIB is already in circulation.
The passionate support of the Shiba Inu community has been the significant driving force behind the crypto coin, as recent events have shown.
The official Twitter account of Shiba Inu has over 1.2 million followers; this number surpasses the current followers of major crypto firms like Solana, Cardano and Kraken.
This consistent fellowship sends a message to Shiba Inu Creators that the community may have come to stay.
This fellowship is evident in the recent launch of the new ShibSwap, a decentralised exchange (DEX) owned by Shiba Inu. The Shibswap features new tokens under the Shiba Inu project.
Du Jun, co-founder of crypto exchange Huobi pointed out the Shiba Inu's DEX performs many functions like swapping, staking, farming and even non-fungible tokens (NFTs).
According to him, The Shiba Inu project has metamorphosised from a 'meme' coin into a sophisticated DeFi project.
Du Jun also claimed that Shiba Inu's surge in price is because of the enormous fanbase enjoyed by Shiba Inu.
He said, "Shiba Inu has a strong user base, and its projects are relatively simple and easy to understand for crypto beginners."
The growing support of the Shiba Inu community has been solid. A recent news report showed that a Parisian restaurant now accepts Shiba Inu as a payment method.
A Change.org petition urging Robinhood, a crypto trading site, to list Shiba Inu on its platform has garnered over 334,000 signatures. Robinhood CEO Vladimir Tenev later indicated that the exchange site is considering listing new coins.
The above events suggest a solid force behind Shiba Inu and that the digital coin has no plans of fading any time soon.
Last words
The cryptocurrency market is still considered a very volatile venture. Potential investors should remember that it might be better to play the long game when dealing with cryptocurrency.
The best route for non-traders might be to buy and HODL.
The cryptocurrency market is lined with losses and gains; however, this can be minimized by trading or investing with spare money.
As stated earlier, the future of Shiba Inu may depend entirely on its community. The community has made an impact in the crypto market.
Some cryptocurrency Analysts believe that crypto newbies have remained active in the Shiba Inu project because they are grateful for the wealth they achieved through SHIB.
Du Jun reiterated that Shiba Inu "is already considered a mainstream coin, and unlikely to go away anytime soon".