10 Nigerian skit makers that will make you laugh
Skit-makers in Nigeria like Taaoma, Maraji are popular for their comedy videos on Instagram and TikTok. Even though the market is populated now, here are 10 skit makers that will keep you glued to your phone and laughing till the end.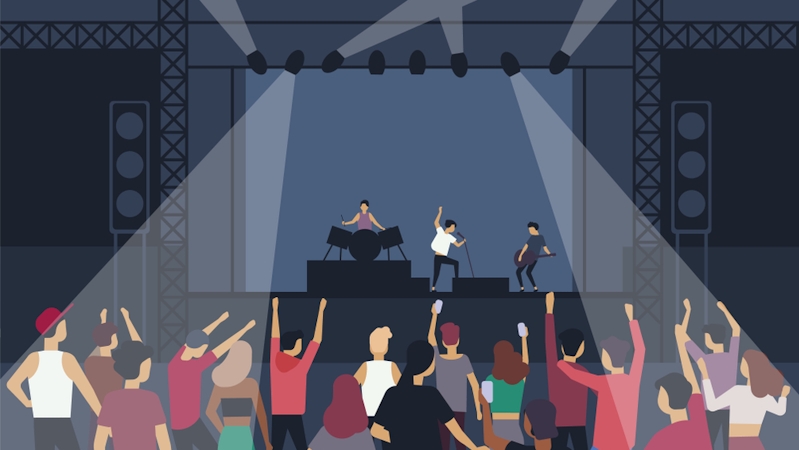 If there is one place where comedy thrives it's Nigeria and it can only be done by Nigerians.
Over the years the comedy industry has moved from conventional standup laugh shows to digitally produced skit content.
Of course in this disruption there are pioneers and newbies who have held the forth.
This new digital skit makers are so dexterous in their craft that they will leave you rolling with laughter.
Here are 5 Nigerian skit makers that will crack your ribs with laughter.
Marian Apaokagi Adedoyin, popularly known as Taaooma , is a renowned Nigerian comedian and skit maker in the country.
A drama queen with relatable content, Taaooma's rise to fame was due to her novelty in the storytelling of stereotypical African mothers who discipline kids for everything and anything.
Maybe it's the accuracy of the "head resetting slaps" or the "confused facial expression of Taaoo" that leaves viewers in belly bursts of laughter.
She has over 3.1m followers on Instagram and 951k on Twitter, and over 619k subscribers on YouTube.
Gloria Oloruntobi aka Maraji is a popular skit maker and comedian who started off miming songs and mimicking people in her videos. She is currently a major Instagram influencer with endorsements from different companies.
Maraji's mimic and lip-syncing game is on another level.
No one knows if it's her ability to create "matching facial expressions to words" or the "sheer silliness of her serious face in different scenarios"
Maraji is one Instagram skit maker that will keep you glued to her videos. She has 1.3m followers on Instagram, and 433k YouTube subscribers.
Anita Asuoha popularly known as real Warri pikin is a hilarious skit maker that has created a niche for herself in the entertainment industry.
Her strong dialectical pidgin used in her comedy has made her a household name.
The mother of two went viral for her funny Warri slangs and conversations.
Real Warri Pikin has also used her comedy to inspire people to never give up regardless of life problems.
The 31 year old is a dexterous comedian with background in stand up comedy
She has over 2.6m followers on Instagram
Ogechi Ukonu also known as caramel plugg or the bonnet girl first came to the spotlight after posting hilarious videos on her Instagram page. Popularly referred to as the bonnet girl because she never appears without her bonnet.
Caramel Plug is a vibe all the way with her fun and lively videos that will leave you smiling all day. Caramel is a popular Instagram content creator, video maker and skit maker with a following of 1m followers on Instagram.
Bukunmi Adeaga Ilori also known as is fashion enthusiast and one comedian who always eats up the assignment. KieKie is a comedian who understands her craft and never fails to deliver on skits that will leave you crying with laughter.
An all time favorite, Kie Kie became popular for her silly Yoruba intonation and sharp mouth that always gets her into trouble.She just knows how to capture the attention of her audience. Kiekie currently has 1m followers on Instagram.
Aloma Isaac Junior known by his stage name Zicsaloma is a prominent Nigerian, comic skit maker, actor and singer who rose to fame for his funny female outfits in videos on TikTok and Instagram.
A former lecturer at Kaduna State Polytechnic, Zicsaloma has featured Don jazzy, Toyin Abraham, Mercy Johnson and so many other celebs have appeared in his comic skits.
Zicsaloma boasts of 1.1m followers on instagram.
Samuel Animashaun Perry, better known as Broda Shaggi, is a Nigerian comedian, actor, songwriter and musician.
A graduate of Creative Arts from the University of Lagos, Broda Shaggi rose to fame through his parody drama "Jesu in Mushin". Ever since then, the "agbero" talking comedian has become widely accepted by all. Broad Shaggi has starred in movies as a funny character, taking on roles that express his hilarious side such as ;Fate of Alakada, Chief Daddy 2, Namaste Wahala and Omoghetto: the Saga.
Broda Shaggi has 9.6m followers on Instagram 
Debo Adedayo, known by his stage name Mr Macaroni, is a Nigerian, comic skit maker, actor and activist. He is best known for his Instagram comedy videos, where he plays the role of a "sugar daddy". He is famously known for the phrases of "Ooin" and "You are doing well".
The " Freaky Freaky" sugar Daddy character of Mr Macaroni is a gleeful one that makes every user stunned on laughter at his various escapades.
The skit maker has 2.6m followers on instagram
Sydney Egere Talker is a professional skit maker, dancer, and comedian.
Popularly known as Sydney Talker or the towel guy, he is famous for his silly facial expression and dramatic expression of joy.
Talker started his career as a comedian in 2015. He however came to large limelight in 2016 after his comedy skit "The Poor Power Supply" went viral. He was nicknamed Mr. Bean of Nigeria.
Sydney talker has featured series of celebrities in his comedy skits including Nasty Blaq, Craze Clown, Pankeroy, Beverly Osu and award-winning Nigerian musician Davido.
If you are waiting to have a good laugh, then Sydney is your guy.
He has amassed a following of 3.3m on Instagram.
He is an actor, content creator, and comedian popularly called Brain Jotter. He would freely walk away from people with his shoes in his hands whenever their words were irrelevant.
In 2020 he started shoring comedy skits and is popular for his "abeg getat" phrase and hilarious spoken word comedy.
He has collaborated with big celebrities in Nigeria such as Don Jazzy, Ada Jesus and others.
Brain Jotter has a following of 1.1m on instagram