Alleged cheating: Justin Dean accuses wife, Korra Obidi of infidelity
American Justin Dean and Nigerian wife Korra Obidi got married in December 2017.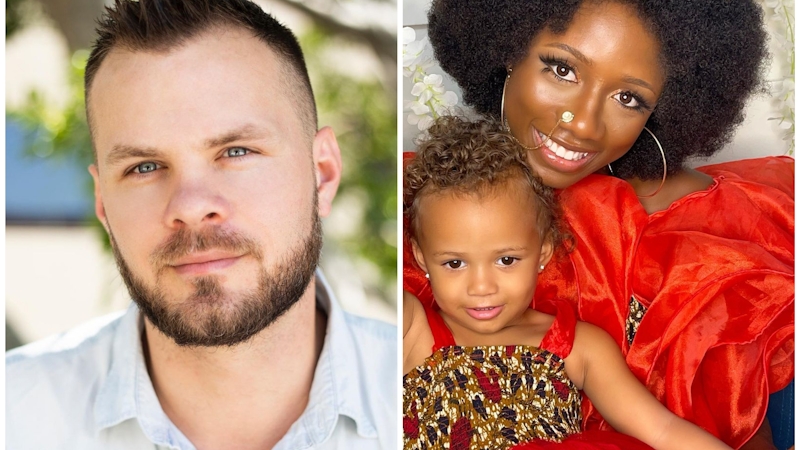 "I am tired of the narcissism, cheating, and lack of accountability," these were the words of Korra Obidi's American husband Justin Dean who recently filed for divorce from her.
On Thursday, March 10, 2022, when Justin Dean announced on social media his plan to file for divorce from 27-year-old singer and belly dancer, Korra Obidi, everyone thought it was a prank
But, recent allegations against Korra have sparked suspicions that the marriage crisis with her oyinbo husband is no joke.
Especially since when a fan asked the chiropractic doctor, Justin Dean, if it was a prank of which he replied "Unfortunately, not a prank."
Justin said he tried his best to make his marriage work with Korra. However, Justin Dean leveled three allegations saying he was tired of the "narcissism, cheating and lack of accountability" on Korra's part.
The American chiropractic doctor Justin, added that he was a man in prison that had his family used against him if he didn't comply with Korra's terms.
Korra obidi breaks silence amid marriage crisis
Justin said he tried his best to make his marriage work with Korra since 2018 but that he has had enough of her controlling him.
The popular singer and belly dancer Korra Obidi who had been quiet since her husband's buzzing announcement has finally spoken up.
Korra Obidi breaks silence amid divorce announcement
Korra, who just had a new baby girl, Athena Dean took to her Instagram page appreciating her fans for the support in this trying time.
The popular singer and dancer, Korra Obidi noted that she's committed to taking care of herself at the moment for the sake of her newborn baby 'Athena'.
Korra said: "So, I'm going to be 100% committed to taking care of my newborn and myself.
According to her "When mama is good, the baby is good, thank you all for reaching out and everything, I honestly don't know what I'll do without your support.
The 27-year-old mum of two added that she hopes her video to fans will make them happy 
"I hope that me finding the strength to come up here will make you happy."
The mixed-race couple haVE two beautiful daughters, June(2) and Athena (7days old) together.
Korra Obidi and Justin Dean got married on December 17, 2017, in a traditional ceremony held in Delta state where Korra was born and raised.
Korra and Justin welcomed their second child together 1 week ago.
Last week, the couple welcomed the long overdue second child together, Athena Dean. Korra and Justin shared pictures of the arrival if their baby at home. The mother of two said she caught her baby in hand with the help of her husband and a midwife.
Following their marriage crisis Korra Obidi and Justin Dean have unfollowed each other on social media