Allysyn BBNaija biography, age, and net worth
Allysyn is the 17th housemate in the BBNaija Level Up season. She is a model and content creator who is ambitious to win the N100m grand prize. Learn more about BBNaija Allysyn's biography, personality, and net worth.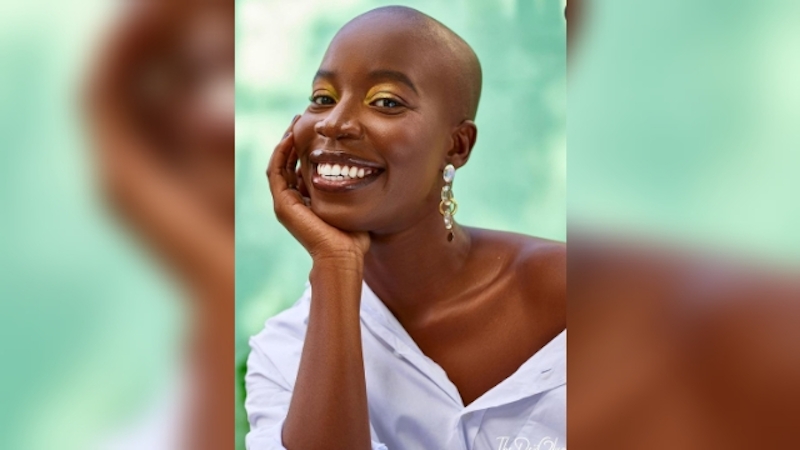 Osy Allysyn Audu, also known as Allysyn BBNaija or Allysyn Audu or smooth Allysyn, is a housemate on the reality TV show who became an internet sensation after being admitted to the show in July.
Allysin BBNaija is also a model who hopes her time on Big Brother Naija will help strengthen her brand on social media.
Classified looks critically at Allysyn BBNaija's biography, age, Instagram, and networth in this article.
Allysyn BBNaija biography
Allysyn BBNaija was born on May 11, 1997, to the family of Mr. and Mrs. Audu, who is from Edo, Benin, Nigeria. The smooth-headed Allysyn is famous for her unique skin cut. She is the 17th big brother Naija housemate of the Level-up season.
Allysyn BBnaija wikipedia summary

| Full name | Osy Allysyn Audu |
| --- | --- |
| Stage name | Allysyn BBnaija |
| Nickname | Smooth Allysyn |
| Nationality | Nigerian |
| Tribe | Bini |
| Age | 25 |
| Date of birth | May 11, 1997 |
| Parents | Mr and Mrs Audu |
| Siblings | Sen Audu, Kimberly Audu |
| State of Origin | Edo, Benin |
| Height | 5''7 |
| Complexion | Dark Skinned |
| Profession | Model, Content Creator and Reality TV star |
| Relationship status | Single |
| Networth | $14,000 |
| Education | Babcock University |
| Instagram | |
Allysyn says she works as a Sales and Marketing Executive for a popular vehicle brand., Nissan. She also does face modeling and content creation and is currently on the BBnaija reality TV show.
Allysyn BBnaija's relationship in the house
Allysin and Adekunle initially looked like they would become an item. Still, Adekunle gradually pulled away from her after a while, stating that she was taming their friendship the wrong way.
Sooner or later, Hermes came along and finally voiced his feelings for Allysyn on Friday night. Still, she questioned his affection, stating that he was in a polyamorous relationship, but it seemed like the Hermes and Allysyn ship had sailed.
The duo was caught on camera sharing a passionate kiss on Sunday morning, August 21, 2022, after sharing their first intimate kiss on Saturday night.
Allysyn BBNaija personality
An easy-going person, Allysyn describes herself as "a creative goofball who enjoys experiencing people." She enjoys watching movies, modeling, hanging out with friends, and making her lip gloss.
Allysyn considers herself a loyal friend and expects the same energy from those closest to her. As a "huge fan of love,"
After investing all her money in furniture for a show, she wanted to start on YouTube ¬– then subsequently lost it all when Covid hit; this 25-year-old is eager to get it all back and then some by winning Big Brother Naija. She also hopes appearing on the show will help her build her brand." I want to do social media full-time, I want to continue modeling, and I also want to be a television presenter.
What habits could annoy her fellow Housemates? "I take everything as a joke, and I like to do things in my own time," she says.
Allysyn BBNaija's net worth
Allysyn BBNaija is a Nigerian face model, Sales and Marketing Executive for Nissan. Clacified has not confirmed Allysyn BBNaija's net worth but based on her profession, and standard income wage, The reality star, and model, are worth an estimated $14,000 as of 2022.