BBNaija 2021: Liquorose's Biography and life
BBNaija Liquorose is a housemate in the 2021 big brother Naija show. BBNaija Liquorose is a professional dancer and entertainer; read on about the biography and life of BBNaija Liquorose.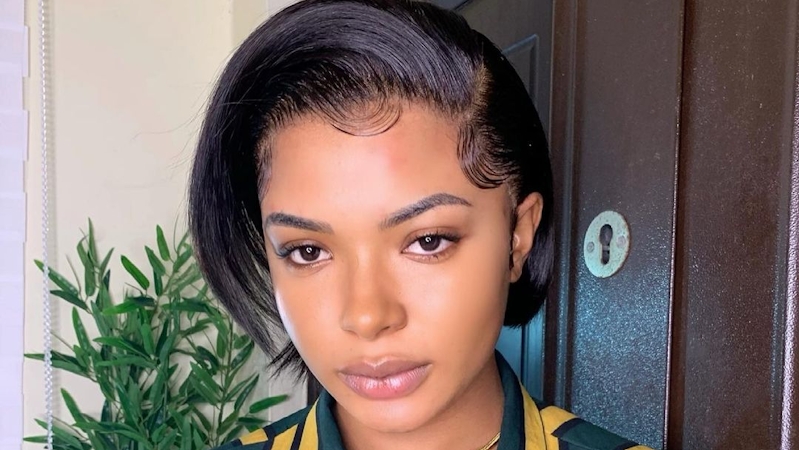 Roseline Omokhoa Afije, also known as Liquorose, is one of the housemates in the 2021 big brother Naija show. BBNaija Liquorose has gained a solid fan base before she entered the Big brother Naija house.
Though BBNaija Liquorose was popular before her sojourn into the reality tv show, she is the first housemate in the 2021 big brother Naija show to get 1 million followers on Instagram.
| Name | Roseline Omokhoa Afije  |
| --- | --- |
| Date of Birth | 31st March 1995 |
| State of Origin | Edo state |
| Nationality | Nigerian |
| Known for | Big brother Naija 2021 |
| Career | Video vixen, Dancer. |
Early life and education of BBNaija Liquorose
BBNaija Liquorose was born and raised in Lagos state Nigeria though she is originally from Edo state. BBNaija Liquorose did her secondary and primary education in Lagos state.
She enrolled in Del International College, Ijeshatedo, Surulere, Lagos State, where she obtained her high school certificate. BBNaija Liquorose later gained admission into the University of Lagos to obtain her university certificate.
BBNaija Liquorose' career
BBNaija Liquorose is not a newbie in the Nigerian entertainment industry; she has been active since 2012. BBNaija Liquorose has featured in Tv series as an actress. She also had an active career as a video vixen and a dancer. BBNaija Liquorose is also a content creator.
In 2012, BBNaija Liquorose was featured in the popular miniseries 'The Johnson's. BBNaija Liquorose also had roles in movies like 'Hex' and 'The OAP'.
Like a Video Vixen, BBNaija Liquorose has been spotted in popular Nigerian music videos. She has starred in some popular Nigerian music videos below:
Chop am - a music video by Reekado Banks
Yo yo - a music video Selebobo
Oh Oh - a music video by Runtown
Jalla - a music video by xcellente
BBNaija Liquorose joined other popular dancers like E4ma, Ellaley to form a dancing group called 'Girls Gone Bold' (GCB). GCB has starred alongside international artists like Diamond Platinumz, Victoria Kimani and other Nigerian artists like Wizkid, Olamide, Falz etc.
BBNaija Liquorose' personality
BBNaija Liquorose believes she is a go-getter and down-to-earth personality. BBNaija Liquorose is dramatic and likes to be where the drama and action is. BBNaija Liquorose does not like dull moments and will always try to bring the action to the scene.
BBNaija Liquorose stated that she would never fight because of a man. Rather, men will be the ones fighting for her. BBNaija Liquorose also sees herself as a tomboy.
BBNaija Liquorose' hobbies and dislikes
The 26-year-old reality star has a passion for singing, cooking and writing. BBNaija Liquorose has a career in entertainment because of his love for dancing. She also has a talent for acting.
BBNaija Liquorose hates pretentious characters; She declared that she doe not mingle with people that seem fake.
BBNaija Liquorose is a member of the Girls Gone Bold dancing group.
BBNaija Liquorose' relationship status
BBNaija Liquorose has not indicated she was dating before entering the big brother house. BBNaija Liquorose is single.
BBNaija Liquorose' net worth
BBNaija Liquorose is a professional dancer and a Video Vixen. Her professional career has been successful over the past few years. BBNaija Liquorose has accumulated a notable amount of wealth.
BBNaija Liquorose has an estimated net worth of $25,000.