BBNaija: Biggie merges housemates, updates and what to expect
The Big Brother Naija reality show of 2022 has taken a new turn. Check out all the BBNaija updates and what to expect.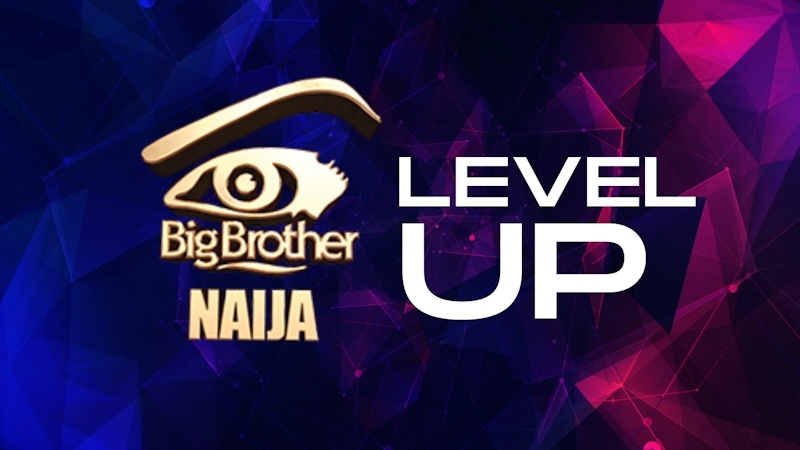 When Big Brother Naija Level Up Season premiered with a Double Launch Show on Saturday, 23 and Sunday, July 24, 2022-viewers at home were surprised. 
Fans became even more shocked after Biggie introduced two Levels. This had never been done before, so fans questioned how things would eventually turn out. 
Things turned out well as both Levels gave premium content from drama to ships and others.
However, after the Eviction in Level 2 on Sunday, August 21, 2022, which saw the exit of Kess and Pharmsavi from the BBNaija show- Biggie decided to move a few boxes around by merging the Levels. That meant all the drama, gossip and fights would now happen all in the same House.
Announcing the significant change, Biggie said, "starting from this very moment, the Levels are now scrapped. No more Level 1 or Level 2. This means you will be playing as one House. After all, there can only be one winner."
The new development means that the space in the Island house just got smaller, and housemates may have to put up with each other by sharing bed spaces and lockers.
Follow Clacified as we unlock all the possibilities of events that may happen in this Level merger.
Before that, let's look at the new rules and regulations of BBNaija house.
BBNaija rules and regulations
The Big Brother Naija Level Up season bears similarities to previous seasons, but there are a few variations in the BBBNaija housemate rules.
For instance, Biggie recently gave Chichi a strong warning against goading. The warning from Biggie last night followed Chichi's provocative attitude towards Diana when they had an altercation.
The BBNajia Housemates were called to the Lounge, and Chichi's confrontational video with Diana was played; after that, Biggie talked about conflict resolution and managing emotions.
The rule book was then read, "article 18 of the rule book states that any housemates that become physically violent will be removed from the house immediately. Other types of violence include provocation, goading, bullying and victimisation punishable by big brother.
Chichi's transgression of goading was made bare for all to see. After reading the rule book, Biggie passed the sound Warning to her. Chichi's fight with Diana is the first major altercation after the merger on Sunday.
According to Big Brother, this new merge means everyone will play and fight for survival. Here is a list of other new rules for the Level merger.
No more level immunity because of one housemate's brilliance
Big Brother will begin serving out a punishment for indiscriminate microphone infringement
Punishment may also come in the form of a strike
After three strikes, housemates are forcefully disqualified from the show.
Recall that this was the case for Beauty, who became the first housemate to be disqualified in 2weeks after joining the show. After her, Cyph and Christy O became the first housemates to be evicted, followed by Kess and Pharmsavi, who had the lowest votes and were evicted from the show. Part of the rule is that once evicted; the housemate is required to leave the house immediately.
Welcome to a new dispensation! BBnaija housemate, Chomzy was crowned the first female Head of House of the season after battling two rounds in the HoH Challenge to emerge Queen of the house. Chomzy's new title makes her the fifth HOH for the BBNaija Level Up season. Eloswag was the first HOH in week 1 and week 5, followed by Hermes, then Adekunle for week 3,
The HoH challenge started with Biggie giving his usual instructions and a special announcement for the previous Tail of House, Phyna. Unfortunately for Phyna, she failed to complete her tasks as last week's Tail of the house. This meant she would continue as the Tail of the house in this new week.
The first challenge was a Dunkwa race with housemates using their mouths to pick up Dunkwa. Sadly all the men were disqualified as they picked more than one Dunkwa. So the game saw Bella and Chomzy as finalists. The next challenge was a reference game where Chomzy emerged the overall winner.
Another history was made as she became the first HoH of the season to take residence in the HoH Room. She was asked to choose a partner, and she chose Eloswag.
Now that Chomzy is HOH of both Level housemates, let's see how things might unfold in the house.
What to expect from the BBNaija merger
The BBnaija show is nothing but a game. Already Biggie held up fake nominations to see how the housemates would fight to stay in the house this week. Apart from those above, the convergence of all the BBnaija housemates in one place will see the formation of alliances, new ships will sail, and new rivalry will form.
Amaka and Giddyfiya are hitting it off, Daniella and Dotun are beginning to grow, and Groovy and Chomzy both have a crush on each other. Bella and Chomzy's friendship is strained, especially since a rumour of Phyna and Groovy being intimate began to spread.
When Groovy confronted Chomzy, she opened up about Bella being her source. Meanwhile, Bella denied it and later told Sheggz that Chomzy had broken her trust. She claimed she was only looking out for Chomzy to warn her about Groovy's playboy tendencies.
Adekunle and Groovy might become buddies on the flip side as the duo seem to get along pretty well. Fine boy Deji and Chichi's growing situations might go through some storms because more ladies are going to be in his space, and things might go haywire.
We will keep our fingers crossed and see how things turn up for the housemates.