BBNaija Doyin biography and net worth
Find out more about the 26-year-old level 1 housemate, BBNaija Doyin, her biography, net worth, age, career and relationship.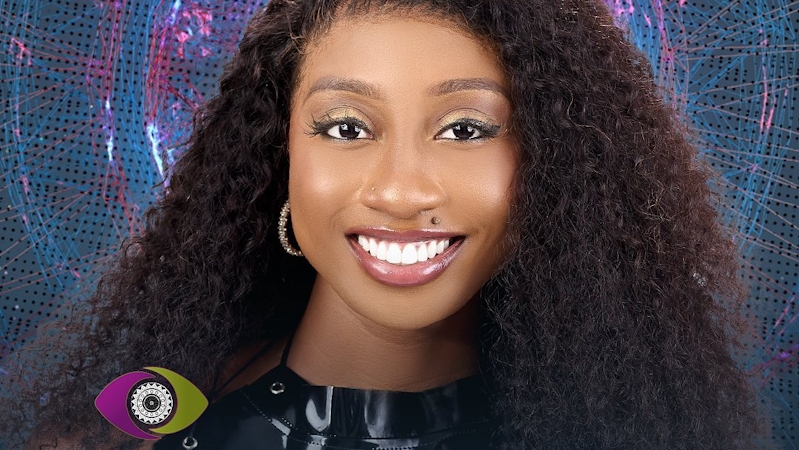 Doyinsola Anuoluwapo David, aka BBNaija Doyin, is a level 1 housemate of the "Level Up" edition of Nigeria's most popular reality TV show.
The 26-year-old medical radiographer, BBNaija Doyin, assured fans of her witty, cheerful and fun nature. BBNaija Doyin hopes to explore the entertainment world, hence her venture into the "Level Up" edition.
Although BBNaija Doyin describes herself as unpredictable, she believes fans will love her regardless of her stern face and "tough cookie" feelings.
BBNaija Doyin is currently gaining widespread attention from fans with a growing number of 19k followers. Here's a breakdown of BBNaija Doyin's biography, net worth, age and relationships inside and outside the BBNaija 7 house.
| Real name | Doyinsola Anuoluwapo David |
| --- | --- |
| Age | 26 |
| Date of birth | 1996 |
| Tribe | Yoruba |
| Occupation | Medical Radiographer |
| Relationship | Single |
| Skin colour | Dark |
| Social media | Instagram: officialdoyin_ |
The BBNaija housemate, Doyin, during one of the round-table discussions with other housemates, disclosed that she is an accomplished medical radiographer.
A radiographer works with medical equipment with medical imaging equipment such as X-rays to produce images of patients that a doctor may use in diagnosing injuries and diseases. 
BBNaija Doyin's personality
BBNaija Doyin describes herself as a combo of "Michelle Obama" and "Cardi B,' and admits she is not afraid to bring out, depending on the scenario. 
BBNaija claims she's a manipulator and can be respectful and disrespectful depending on the vibes she gets from housemates.
"A box of surprises, and you never know what you'll get", person-BBNaija Doyin explains that she's quite blunt, what many call brutally honest.
She also says that she can't stand selfish or entitled folks. In the end, BBNaija Doyin says she's big on "loyalty."
When BBNaija Doyin is not busy with hospital tasks, you'll find Doyin partying and reading, and although she may come off as tough, she is a true softie on the inside.
Making friends hasn't been easy for Doyin because many people can't handle how brutally honest she can be. However, she is grateful to have two close friends who mean the world to her.
BBNaija Doyin's relationship
BBNaija Doyin is a 26-year-old single woman. According to the BBNaija housemate, her last relationship ended one and a half years ago on the basis of cheating. She disclosed that her boyfriend at the time caught her cheating and refused to forgive her, so they broke up.
Fans have been hailing her for speaking to Sheggz about her feelings for him. Doyin had called Sheggz aside and informed him that she loved to be in his space, but the presence of BBBNaija Bella - a fellow housemate on the BBNaija show had deterred her from chasing after him.
BBNaija Doyin's net worth
As a Medical radiographer, The 26-year-old bubbly BBNaija housemate, Doyin, is estimated to be earning N48,000-N1.3million from her profession according to payscale.
At the moment, BBNaija Doyin's net worth cannot be determined.
Doyin is hoping Big Brother Naija will help change the direction of her life. I find medicine incredibly boring, and I want to see if there is anything for me in the entertainment industry. Also, I want to make more money than I'm currently making, she says