BBNaija Reunion 2022: Time, date, how to watch and what to expect
Everyone anticipates the "BBNaija shine ya eye" reunion show starting on June 2, 2022. As usual we expect all the drama, fights, clash and shocking revelations. Stay updated as Clacified gives all the tea of what might go down during the BBNaija reunion show.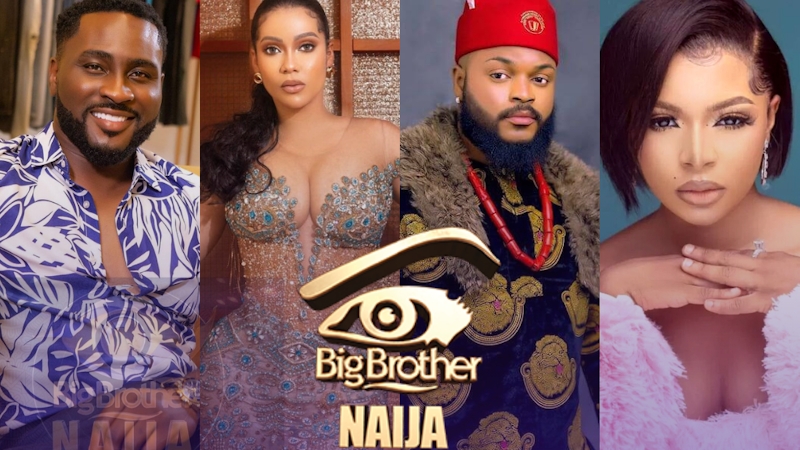 As anticipation builds for Nigeria's biggest reality tv show "BBNaija shine ya eye reunion 2022"  to start airing today, we can only begin to imagine all that will unfold during the show.
This Reunion Show which will have all 26 housemates from the reality show in 2021 in attendance, precedes the commencement of the Big Brother Naija Season 7 edition which will begin in July 2022.
Even as everyone prepares to watch their favourite housemates gist about their experience on BBN Season 6, settle all pending scores, and attempt to clarify major BBNaija house controversies here is an idea of what the show is all about and what you should expect.
According to the BBNaija organisers the reunion show with all the housemates from the Shine ya eye season 2022, will premiere on African Magic Urban and African Magic Family channels at 10 pm and 10.30 pm respectively every weekday, Monday to Friday.
Ebuka Uchendu, the Big Brother Naija show host, also posted on his social media page, showing that the Reunion Show will air DStv channels 153 & 154, and GOtv channel 2. The reunion show will last for about two weeks.
So far so good, Hazel Oyeze Onou aka Whitemoney emerged winner of the sixth season of BBNaija Shine ya eye and went home with a grand prize of 90 million naira worth of prizes.
What to expect from the reality TV show
For anyone who was an ardent follower or a lazy viewer of Big Brother Naija, there is no way you will not be up to speed with the BBNaija Reunion 2022 when it starts showing on Africa Magic Urban.
Majorly because the reunion party will top the trends throughout June, social media platforms, including Facebook, Instagram, Twitter or Whatsapp, will become the convergence for conversations about the drama during the reunion party.
There are going to be flashbacks to scenes from BBNaija season 6. As questions arise, housemates will be asked to reminisce on them and perhaps shed light on grey areas.
Here are a few things that might spark severe conversations during the BBNaija reunion 2022. Who knows, there might be a series of dramas here and there.
Pere's Head of House reign
The tall, dark and handsome BBNaija housemate Pere's reign sparked the first fight between housemates.
Pere, who earned the title "Major General" and "the cook", Whitemoney locked horns as Pere decided to relieve the BBNaija house chef of his duties in the kitchen.
Another incident was when Pere attempted to bully Whitemoney by approaching him menacingly and showing his belt like he wanted to flog him.
Pere's actions did not sit well with other housemates, who interpreted his actions as bullying. These two incidents strain whitemoney and Pere's relationship in the house.
Pere, Maria and Whitemoney
Pere, Maria and Whitemoney love triangle
This is one highlight that might be thrown in the open for conversation. During the BBNaija show, Whitemoney had shown subtle interest in Maria but all hell let loose when Pere confessed his love to Maria.
However, Maria said she had no love interest in Pere or anyone.
Queen was into Boma but had made it clear that she found Pere attractive. Boma had been engaging her, but he switched up when he became a self-proclaimed that he would not be tied down to a woman. He also destroyed all chances by flirting with Angel in secret, which left both Queen and Sammie (Angel's on and off flame – and Boma's friend) hurt.
Pere also began hanging out with Queen more in an attempt to move on from Maria.
Talk about the biggest controversy in the house and these two are the first to pop up.
Their sexual escapades is one topic that might come up during the reunion show.
Saga and Nini's relationship
The chemistry between these two, Saga and Nini in the BBNaija house was certainly one to look out for during the show. Although there were a few hitches in their love story, Saga managed to drive the connection for both of them. Nini had spoken several times of being in a relationship but Saga always chose to be optimistic about their relationship.
They were both evicted on September 6 2021.
During the show, Saga was assigned a task to quarrel with Nini to win 200 abeg Naira. However, lover boy Saga spilt the beans to Nini and got a strike from Biggie.
At some point, Big Brother hid Nini from the other housemates and an agitated Saga sobbed all through until she returned 24 hours after.
After the reality show came to an end many of these ex-BBNaija housemates landed juicy endorsement deals and influencer gigs with major brands in Nigeria while others weren't so lucky.
We will keep our fingers crossed and watch how the BBNaija housemates from the sixth season Shine ya eye edition handle all of these brewing issues, from their life in the house to reality outside the BBNaija show.
The BBnaija reunion show is on the premise of the seventh season of the show which will launch on July 23 and 24 respectively.
According to the Executive Head of content &West Africa Channels, the show received over 40,00 entries- and also promises that this season's winner is set to win a grand prize worth N100 million.
There will also be a live studio audience and 30 fans of the show get to win 1 million naira each, via Fave Lock-In promo exclusive(DStv &GOtv).
Multichoice has also said that there will be no SMS voting for BBNaija season 7-Voting will only be through the Big Brother Naija website, GOtv app, and MyDStv app for only active customers