Eniola Ajao: 5 Nollywood actresses who have grown up children
These Nigerian celebrities apart from their thriving either got married early or had their children outside wedlock.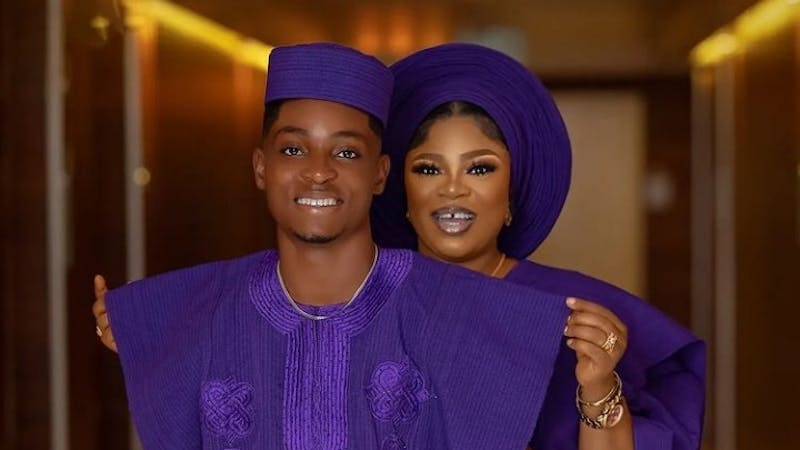 Times are changing before, having children outside wedlock was shameful.  Meanwhile, early marriage is considered a thing of prestige, however the actresses on this list belong to both of the categories mentioned above
Although these Nollywood celebrity actresses have come out to disclose the many challenges faced with raising children at a young age while simultaneously juggling careers, now their hard work has paid off, and they are finally reaping the fruit of labour.
Without further ado, here are five Nollywood actresses who have grown-up with children.
1. Genevieve Nnaji
Genevive and her daughter, Chimebuka
The veteran actress, Genevieve Nnaji has a beautiful daughter named Chimebuka. The 'Lionheart' actress according to reports had the 26-year-old at age 17.
Genevive to an extent shielded her daughter from the media. When seen together, fans often mistook Chimebuka and her actress mother for sisters.
Speaking on the conception of her child, the rich actress said her world came crashing down at the age of 17.
"The pregnancy was seven months gone before my Catholic mum discovered it. She couldn't believe it," she said. Genevive revealed that she didn't believe it at first.
"The only time I believed it was when I saw it in a scan. Seven months! And I saw it's in there and I said, "Okay, it's true!" I was like, "Oh, it's like some disease…." I think I was harder. According to the award-winning actress, her Catholic mum discovered the pregnancy. 
"She discovered it for me and it was too late, we couldn't do anything and we're Catholics and I'm glad I didn't do anything funny really."
The actress's daughter, Chimebuka got married in 2016 in Imo State to her boyfriend, Prince Osi Chigozie Ihediwa. Several celebrities were present at the ceremony. Chimebuka is the CEO of NAJ makeup school.
2. Omotola Jalade Ekeinde
Omotola is another beautiful actress who despite her youthful look is a proud mother of four grown-up children, two boys, and two girls.
Jalade married Captain Matthew Ekeinde in 1996 at the age of 18 and together, they have Princess, M.J, Meraiah and Michael. Her first daughter Princess bagged a Masters's degree from Middlesex University Dubai on the 23 March 2022. Her second daughter Meraih is an influencer.
3. Omoni Oboli
In the early 2000s, award winning producer Nollywood actress Omoni Oboli in her 21 years of marriage, they has been blessed with three handsome sons. Omoni Oboli children are Tobe, Gonzi and Chizi  Omoni who graduated New York Film Academy met and married Doctor Nnamdi Oboli in 2000.
Iyabo Ojo and her two kids
4. Iyabo Ojo
Nollywood actress and reality TV star, Iyabo Ojo is a mum of two grown-up children and she never ceases to flaunt them on social media.
Marrying a Lagos-based movie marketer in 1999at 21,Iyabo took a break from pursuing her career. 
She gave birth to her son and daughter (born in 1999 and 2001 respectively), namely Felix Ojo and Priscilla Ajoke Ojo, but is now divorced from their father.
The star actress who recently turned 44 was celebrated by boy children. Her daughter Priscilla is an Instagram influencer for major brands in Nigeria
5. Eniola Ajao
The Yoruba movie actress, Eniola Ajao recently expressed her pride as a mother on her son, Daniel's 20th birthday. The movie star took to her official Instagram page to announce to her fans and colleagues that her child has now clocked 20.
When pictures of the actress and her son emerged fans thought it was a prewedding shoot until the movie star took to her official Instagram page to announce to her fans and colleagues that her child has now clocked 20.