Groovy BBNaija biography: Net worth, age, socials
BBNaija Groovy is a 26-year-old model, artist, and fashion entrepreneur. Find out more about the BBNaija Groovy's biography and networth.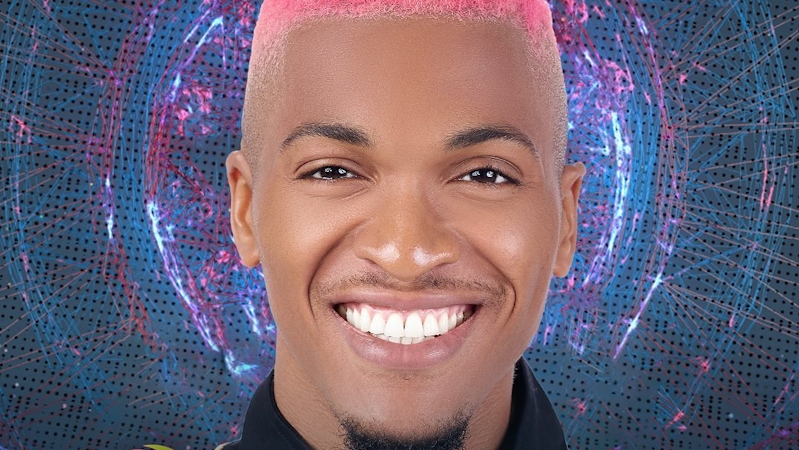 Henry Olisaemeka Orakwu, popularly known as Groovy, is a 26-year-old BBNaija 2022 housemate who is ambitious and hails from Anambra state.  Groovy is also an artist, fashion entrepreneur, and model who thrives on his physical appearance and hustle spirit.
As an entertainer, BBNaija Groovy says one thing he won't be caught doing is breaking Biggie's rule or getting into fights.
The BBnaija Groovy intends to remain in the house till the last day with hopes of grabbing the N100million grand prize.
Not backing down, BBnaija Groovy also believes his winning mentality never fails to push him and those around him to greater heights.
Groovy intends to survive the house by being real, bringing vibes, and hopes to bring the grand prize home because he is a natural "born winner."
Groovy is an ambitious 26-year-old from Anambra State born in the year 1996. He has a Bachelor of Science degree. In Biochemistry from the University of Lagos and loves working out and maintaining a healthy lifestyle. Check out other details of BBnaija Groovy's biography, age, social, and relationship.
More details on BBnaija Groovy's bio

| Full name | Henry Olisaemeka Orakwue  |
| --- | --- |
| Age | 26 |
| Year of birth | 1996 |
| Nationality | Nigerian |
| Tribe | Igbo |
| State of origin | Anambra |
| Profession | Fashion entrepreneur, artist, model and BBnaija reality TV personality. |
| Height | 6'5 |
| nickname | Groovymono |
| School | University of Lagos |
| Degree | B.sc Biochemistry |
The BBNaija Groovy disclosed that he has been running a clothing and accessories business for the past four years and dabbles in music. He feels Big Brother Naija will help him make a name for himself. 
 Groovy also doubles as an international model (Groovy is called KAGISO in his model career). He explained that if he had followed his childhood dreams, he would probably be a medical doctor. In his modeling career, BBnaija Groovy has participated in the South African Fashion Week of 2017 for Nao Serati, a Johannesburg-based fashion brand. That means Groovy has been in the modeling game for the past 5 years.
As an artist, BBnaija Groovy released a 5 track album on October 29, 2021. Overall, BBnaija Groovy or Groovymono calls himself a serial entrepreneur.
Groovy BBnaija relationship
Groovy is single but was recently involved in a love triangle with fellow BBnaija housemates Beauty and Chomzy. In the event of a messy fight that has now earned BBnaija Beauty a disqualification from the Level Up house.
Groovy and Beauty fast became an item at the show's beginning but had bouts of quarrels. The last straw that broke the camel's back was when, Groovy had a dance moment with Chomzy, a fellow housemate from the Level 1 house.
The events escalated as Beauty began to cause a scene and disclosed her intimate moments with BBnaija Groovy.
Groovy BBnaija personality
Groovy reckons his argumentative nature could rub his fellow Housemates up the wrong way. "I don't back down if I feel I'm right about something unless the facts state I'm wrong. I'm also very principled, so I hardly bend my will to please others unless it's the right thing to do. "
BBnaija Groovy states, "I want to be famous, wealthy, influential and powerful. I want to be a voice for change in my country and the world, and this show is the platform to showcase who I am and who I can be to the world.
BBnaija Groovy claims he can be stubborn and brutally honest.
Groovy BBnaija social media
The fast-rising serial entrepreneur and BBnaija Level 2 housemate, Groovy has amassed a cult-like fan base on Instagram, Twitter, and Facebook. Groovy's social media presence on Instagram boasts a growing number of 131k followers. You can follow up on Groovy's social media pages.
Instagram: @groovymono
Twitter: @groovymono
TikTok: @groovymono
Official fan page: @groovers_fanpage
Groovy owns a fashion business and has a thriving modeling career which would approximately fix his net worth at $12,000 as of the time of this post.