Khalid BBNaija biography and net worth
The 22-year-old Ismail Rukuba Ahalu, aka Khalid, is a former Big Brother Naija housemate who got evicted. This article touches on Khalid's biography, relationship, and state of origin.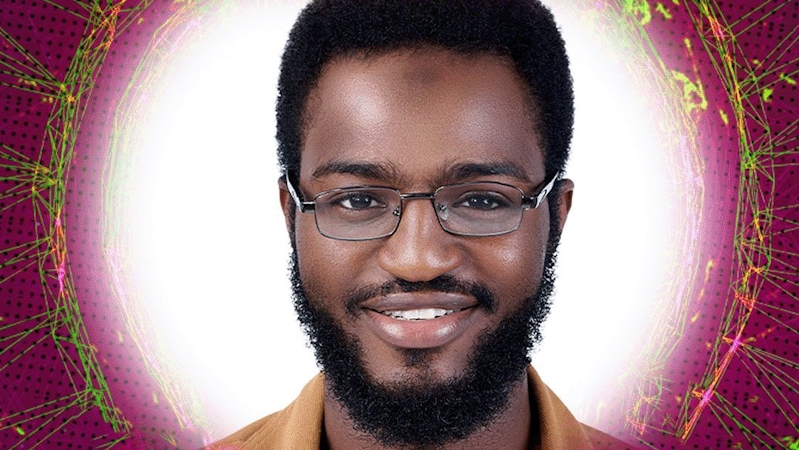 Ismail Rukuba Ahalu, also known as Khalid BBN, was among the first 12 housemates unveiled during Season 7 of Big Brother Naija on July 23, 2022, at 7 pm.
The Plateau State indigene, Khalid BBNaija, is 22 years old and a lover of art. The evicted BBNaija housemate Khalid was voted out of the show alongside his fellow housemate, Ilebaye. The duo was evicted on Sunday.
Khalid is a devout Muslim many had come to in the house for his sincerity and humility. Find out more about former BBNaija Khalid's biography, net worth, and relationship.
BBNaija Khalid profile data

| Full name | Ismail Rukuba Ahalu |
| --- | --- |
| Gender | Male |
| Date of birth | 11 August 1999 |
| Age | 22 |
| Place of birth | Lancaster Hospital, Yaba, Lagos |
| Father | Alhaji Samaila Achigak Ahalu |
| Mother | Unknown |
| Religion | Muslim |
| State of origin | Buhit district of Rukuba, Plateau State |
Khalid BBNaija personality
Khalid describes himself as a "straight to the point" personality with no intentions to beat around the bush, especially in relationships.
He loves to have fun but takes an unconventional approach. According to Khalid, his idea of fun is hanging out with the right people, having meaningful conversations, and engaging in extreme sports.
He enjoys archery, skateboarding, basketball, anime, and a keen interest in mythology. 
This 22-year-old freelance graphic designer and muralist from Plateau State, Khalid BBNaija, loves to try new things and considers himself charismatic. 
Khalid says his love for art is solid, and he won't give it up for anything.
Khalid BBNaija relationship status
Khalid, who describes himself as "chronically single," is not looking for love at the moment but feels like he has hit the jackpot where friendship is concerned, which is more than enough. He sees the Big Brother Naija House as a platform to advertise himself and meet amazing new people. 
"With my talents, I know I'm supposed to do greater things than now. My friends and family never fail to remind me, so I owe it to them and myself to be great," he says. Khalid vibed well with fellow housemate Beauty from the first few weeks before she gravitated towards Groovy.
However, while in the BBN house, Khalid and Daniella became an item, a ship no one saw coming. Khalid explained to Ebuka Uchendu- the reality show host, that he liked Daniella and was hopeful that things would continue outside the house.
He also considered that Daniella might fall in love with someone else if she remained in the house. Khalid describes this as what "the house does to you; everyone in the house knows this." Speaking with Ebuka Uchendu, the show host, Khalid cleared the air about the alleged intimate moment with Daniella. He said they were just kissing and cuddling aggressively and that they did not have intercourse.
Khalid BBNaija's net worth
Details on Khalid's net worth have not been confirmed yet, but Clacified will update you when findings have been made.