Latest on BBNaija Season 7 (2022): The twist, turns, ships, and 24 housemates
Nigeria's most anticipated reality TV show, BBNaija, premiered in grand style on July 23 and 24, where it unveiled 24 housemates for season 7.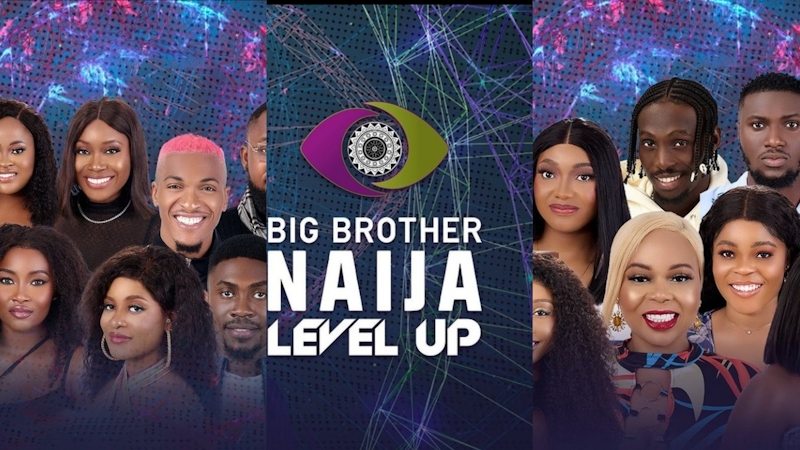 It's official! It's BBNaija season, you all. The biggest dramatic reality TV show, BBNaija season 7, premiered on July 23 and 24, respectively. This year's theme, "Level Up," and all the weekend events have confirmed the show's plans to blow the mind of its audience.
Fans will be glued to their screens for the next 10 weeks.
Clacified had earlier reported during the reunion show of BBnaija season 6 that the grand prize had been increased to N100m for the overall winner.
Interestingly, Veteran show host Ebuka Uchendu remains the host for this season. The premiere saw the performance of fast-rising artists Fave and Blaq.
However, BBNaija season 7 has a couple of peculiarities that weren't present in season 6, "Shine Ya Eye."
Biggie decided to level up this season by unveiling two sets of housemates on Saturday and Sunday. For the first time in the history of BBNaija reality shows, Ebuka Uchendu introduced a second house Sunday for the housemates on Sunday.
The two houses have contrasting interior designs. What fans describe as "trenches house" and "Island house."
These new housemates bring on energy that promises that there will be no dull moments this year. Let's take a quick peep at the 24 new BBNaija season 7 housemates.
Meet the BBNaija 7 housemates
The following participants will grace our screens for the next 10 weeks in hopes of emerging winners of the N100m grand prize.
1. Amaka:
Amaka is a self-professed Daddy's girl and a health worker from Anambra State. The 23-year-old says she loves to eat good food and hopes to have fun and gain popularity.
A talkative, Amaka admits to holding grudges but makes by being honest and true to her feelings. The Anambra State indigene believes in " taking the bull by the horn," a mantra she claims has helped her through life. She hopes to win the BBNaija show to pepper her exes.
2. Bryan:
Singer and songwriter Bryan infers to music stars like Wande Coal, Vybz Cartel, and Angelique Kidjo as some of his musical role models. The 24-year-old Imo State unsigned began releasing music in 2019 and finally launched his project in 2021.
Bryan likes networking, partying, and watching movies. Like Laycon, he hopes BBNaija will give him the platform to interact with people, raise his social currency, and create awareness about his music.
3. Daniella:
Daniella is a 22-year-old who enjoys merging with new people. Daniella describes herself as resilient, energetic, and observant. She has a twin brother, five older brothers, and a younger sister and loves being part of a big family.
4. Christy O:
Christy O is a beauty entrepreneur who runs a cosmetics business.
Christy O is a perfectionist; according to the new BBNaija star, she is usually unsatisfied with a result, especially when someone else has performed a task".  
Christy believes she is about to give great entertainment and creative content on the show.
5. Groovy:
Ambitious Groovy is a 26-year-old artist, fashion entrepreneur, and model from Anambra State.
A graduate of Biochemistry from the University of Lagos, he loves working out and maintaining a healthy lifestyle.
He has a clothing and accessories business and also makes a bit of music. Groovy believes BBNaija will help him make a name for himself and grow his brand.
6. Cyph:
Cyph is a 27-year-old art lover, movie buff, and music freak from Imo State. He studied Electrical Engineering at Madonna University.
His motto is: 'You only live once'  ensures he hashes out beef during conflicts with loved ones.
7. Ilebaye:
Ilebaye Odiniya is a 21-year-old criminology and security graduate who loves swimming and having fun. Not a fan of romantic relationships, Ilebaye believes love stories are all pretence.
According to her, a major strategy to thrive in the house is to have "fun," "explore," and have some "adventure." Ilebaye promises to dish out all the GenZ vibes and energy.
8. Khalid
Khalid Ismail Ahalu is a 22-years-old university undergraduate who enjoys archery, skateboarding, and basketball.
According to his bio on DSTV, Khalid promises to bring allure and brains and be a team player in the House.
9. Pharmsavi:
Saviour Ikin Akpan, Pharmsavi, is a licensed pharmacist from Akwa Ibom. Pharmsavi describes himself as a perfectionist who suffers from obsessive-compulsive disorder(OCD). He is single and promises to bring intrigue and "pharmaceutical" entertainment.
The level 2 housemate, Pharmsavi, hopes the BBNaija platform will foster his dreams of becoming an actor.
10. Phyna:
Ijeoma Josephine Otabor, aka Phyna, is a Nigerian actress and hype woman from Edo state. The 25-year-old says that she is bringing the "ginger" and the "vibes" to the BBNaija 'level up" season.
According to Phyna, she is single and unwilling to mingle, "na Mumu dey love." The Edo state Level 2 housemate claims she's jovial but also short-tempered.
11. Kess:
Kesiena Tony Adjekpovu, aka Kess, is a 28-year-old-year-old married man and one of the good-looking guys of the "trenches house."
A businessman to the core said that his wife gave him permission to participate and have fun on the show. His strategy for winning the game is to be himself and, if not, "cause trouble and instigate fights in the house."
12. Adekunle:
Tobiloba Olopade, aka Adekunle, is a 27-year-old digital marketing consultant who says he has taken it upon himself to have an opinion about everybody's business in the BBNaija house.
The "Lagos Island" Adekunle says he is simultaneously a mixture of calm and a hand full. He hopes to win the BBNaija show to help his mom pay off her debts.
13. Beauty
Ex-beauty Queen Beauty Etsanyi Tukura is a 24-year-old lawyer from Taraba State. She won the "Most Beautiful Girl in Taraba" pageant in 2015-2017 and went on to represent the state at the "Miss Nigeria" pageant of 2019. She emerged the winner of the 18 finalists at the grand finale of the 43rd edition of the beauty pageant at the Eko Convention Centre, Lagos.
According to Beauty, she is the last of four children and is open, reliable, free-spirit and believes she can achieve anything.
The 24-year-old lawyer hopes to leverage the BBNaija platform to grow her brand and change her life.
14. Allysyn
Osy Allysyn Audu is a 25-year-old model who lost all her life savings after investing in furniture for a show she wanted to start on Youtube.
Currently, in a relationship, Allysyn is a sucker for love. She hopes the show will help boost her brand and promote her dreams of becoming a television presenter and full-time model.
15. Bella
Chidinma Esther Okagbue is a 25-year-old Unilag graduate and content creator. A lover of photography, travel, and swimming, Bella takes pride in her bluntness and no-nonsense attitude. She hopes that the reality tv show will boost her popularity, so she never has "to introduce myself when I walk into the room."
According to Bella, she has more male friends than female buddies to avoid the envy and jealousy associated with women folks.
16. Chichi
Chinenyenwa Desire Okoebor, aka Chichi, is a 22-year-old exotic dancer and a chef. Although a product of a painful childhood, Chichi claims she has risen above those challenges to forge a path for herself.
According to her, the BBNaija Season 7 platform will spotlight her exotic dancing career and give her the needed popularity and fame she deserves.
17. Chomzy
Esther Chioma Ndubueze, aka Chomzy, is a resourceful 22-year-old entrepreneur who has forayed into modelling, pageantry, and humanitarian work.
Although single, Chomzy hopes to be rich and famous as she finds love.
18. Diana
Thirty-three-year-old Diana Isoken Edobor, aka Diana, is a project manager born in France and from Edo State.
Currently based in Abuja, she enjoys self-development and values deep connections with friends and lovers. According to her, she is often perceived as "sophisticated, "high maintenance," and "expensive," when in reality, she is lovable and down to earth.
Diana intends to use the BBNaija season 7 platform to launch her acting career, build a network of friends and influence the world positively by remedying poverty, education, and climate change.
19. Dotun
Oladotun Mofiyinfoluwa Oloniyo, aka Dotun, is a 26-year-old medical physiologist, personal trainer, and graduate of the University of Ibadan. Dotun was Mr Tourism Nigeria in 2018. Dotun's favourite thing is to walk around shirtless, which puts people off as he observed. He describes himself as "opinionated", "confident", and "competitive".
20. Doyin
Doyinsola Anuoluwapo David, aka Doyin, is a 26-year-old medical radiographer who describes herself as a healthy mix of Michelle Obama and Cardi B.
A major character trait is her brutal truth-telling nature which has pegged her relationship with others.
According to her, she hopes BBNaija will change the course of her life because she finds " medicine incredibly boring, and I want to see if there is anything for me in the entertainment industry."
21. Eloswag
Eloka Paul Nwamu, aka Eloswag, is a single digital marketer and content creator who wants to have fun in the BBNaija house. The 27-year-old, Eloswag believes that the reality TV show was created to uplift the youths.
22. Giddyfia
 Gideon Anieti Nwawo, aka Giddyfia, is a  24-year-old engineer.
A free-spirited goof, Giddyfia cherishes friendships and tries to avoid drama and betrayal. 
He graduated with the top no honours and even won the 2019 'Male Physique of the Year award in college.
23. Hermes
Hermes Chibueze Iyele, aka Hermes, is a performance artist who has had the opportunity to appear in music videos for Afro beats stars, including Burna Boy, Davido, and Ajebo Hustlers.
According to him, he is honest and always tells the truth. "I'm one, to tell the truth, but over time I've realised many people are not particularly fond of perspectives they don't agree with, so I tell the truth, but diplomatically," he says.
Hermes is in a polyamorous relationship with two women and believes this relationship will give everyone room to grow.
He disclosed that he joined the  BBNaija House to show people how much they love and creativity built in tight living circumstances "can change the world and help people grow."
24. Sheggz
 Segun Daniel Olusemo, aka Sheggz, is a cute-faced 26-year-old actor and professional footballer based in England.
He is not in a relationship but believes "it's important to settle down with someone you genuinely connect with and not just for vibes," he says.
In 2021 he sustained an injury and began acting again, where he got a role in a production directed by Tola Odunsi.
 A hard worker, Sheggz considers himself down-to-earth, relatable, and ambitious, "confident, not cocky," according to Sheggz.
Sheggz is in the BBNaija house to show the world that "Nigerians have talent, we have swag, we have vibes, we're smart, we're ambitious."
Brewing BBNaija Season 7 Relationships
We are a few days into the "Level Up" season of BBNaija season 7, and ships are already being formed in every nook and cranny of the house.
Of course, this season is starting on a pretty high note, with the 24 housemates giving premium content. Let's take a look at a few sailing ships.
Bryan and Daniella already sparked a real connection on the first day as they exchanged earrings. After Bryann gifted Daniella his necklace, things took a sweet turn, and they slept together on the same bed on Sunday night. We keep our fingers crossed to see how far things will go.
Sheggz and Bella, on the other hand, have been the talk of the internet. Largely due to Sheggz's cuteness overload. A few precious moments were caught on camera as Sheggz was seen feeding Bella a snack. A picture that fans have begun comparing to Kiddwaya and Erica from season 6.
Beauty and Khalid are not left out in this segment. The duo has been spotted cuddling during house gist and all. Hopefully, as the show progresses, love triangles will be formed and friendship cliques.
Biggie announces the Head of House for the season
After the Monday evening competition, Biggie announced the first Head of House for the season of BBNaija: EloSwag! The Level Up housemates had their first Head of House games on Monday evening, and it was a close race between EloSwag Cyph, Bryann, Dotun, and Khalid, who made it into the second stage.
After the round, Eloswag won the stage, making him the first HoH for season 7.
EloSwag has been a dominant force in the house, and his strategy of working with everyone has paid off. He has managed to get most of the housemates to side with him, and he will now have to prove that he can be a strong leader.
This season of BBNaija will be exciting to watch, and we can't wait to see what EloSwag does next.
Eloswag's win has saved all level 1 housemates from eviction this week.
Biggie announces Tail of house
The BBNaija season 7 has introduced a new title called Tail of House. This is the first time such a title will be given to anyone.
Biggie announced the title during the Head of House games on Monday evening at the arena. According to Biggie, the worst performing housemate during the games would be crowned Tail of House.
Biggie let Bella, Phyna, Daina, Christy O, Giddyfia, and Groovy know that they were out of the game and that Bella was the first tail of the House.
The head of tail will wear all her clothes "inside out" this week.
Things in the BBNaija season 7 houses are about to get murky; fans can watch the show on Africa Magic Urban and Africa Magic Family channel 198 on DSTv and 29 on GOTv.
Fans in the United Kingdom and across Africa can also enjoy lifestream the BBNaija season 7 show on Showmax.