8 Nigerian Celebrities with the most expensive mansions
Nigerian celebrity stars like Wizkid, Davido and Don Jazzy who are worth millions of dollars do not hold back when it comes to splurging money on luxury houses and cars.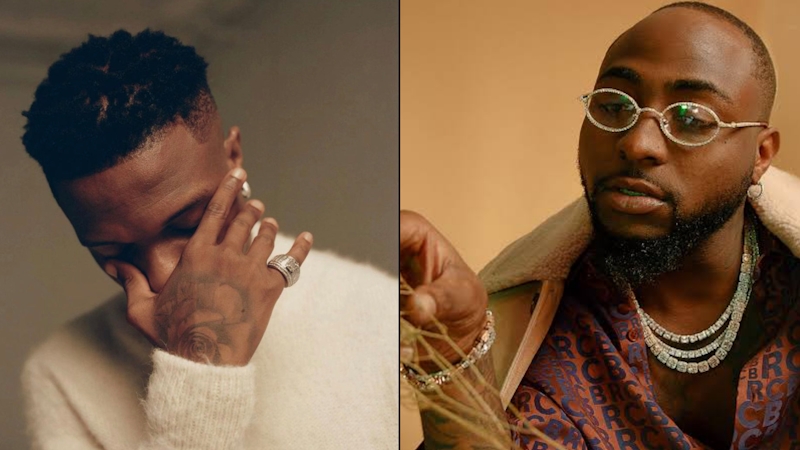 Nigerian Celebrities in the music industry and film have made millions of dollars from album streaming, listenings and views on Youtube and other platforms.
The majority of these celebs have acquired luxury items such as cars and accessories.
However, whenever Nigerian celebrities want to take it a notch higher to show their wealth, buy houses in the choicest part of the world.
For instance, in Lagos, Banana Island is home to billionaires and multi-millionaires in the country, like Aliko Dangote, Mike Adenuga, and the dream residence of any Nigerian.
In addition, Banana Island harbours high-profile multi-national companies in Nigeria whose headquarters are in Lagos.
These facts already make it clear that Banana island is a very exclusive, neighbourhood. Some of Nigeria's most expensive homes are located in Banana Island.
Here are 8 Celebrities kn Nigeria who own expensive houses located on banana Island and other environs.
Ever since Don Jazzy's arrival to the music scene he has positioned himself as the turning point for the music industry
True to his name, the Don Jazzy has not only made classic hits since the days of 'Tongolo' with his former partner, D'banj, he has also made stars in the Nigerian music space(Ayra Star, Rema)
In recent times, he has also shown his fans his funny side via his Instagram page and collaboration with online skit makers.
The legendary beatmaker/producer recently acquired an extravagant multimillion-naira two-story mansion at Lekki. 
He shared the good news on Instagram, and soon after, his comment section was filled with congratulatory messages.
Although Don Jazzy is one of the richest musicians in Nigeria, he still describes himself as a minimalist, as the video featured his living room, dining, study, artwork, among others.
Nigerian 'Ema Dami Duro' singer, Davido is among the top 10 celebrities in Nigeria with the most expensive landed properties.
In the early days of 2022, the leader of the 30BG gang acquired a super bungalow in Nigeria's mega city-Banana Island Lagos.
Davido recently moved out of his previous mansion in Lekki, which reportedly costs N140 million, into the new property in Banana Island, which he acquired for a staggering sum of $1.5million.
The 'Fall' star, Davido is an epitome of luxury living as his latest crib is one of the units in the Giuliano de Medici, a building designed by Sujimoto Constructions which has 8 luxury 5-bedroom terrace apartments, with each apartment worth $1.5million in naira it's a whopping N624 million.
While announcing his new acquisition, the singer posted via his Snapchat that his mansion has an elevator, a swimming pool, and an ultra-modern gym facility. The apartment also has a studio where Davido can make music.
Nigeria's famous duo Psquare who disbanded and then reconciled, are also on the top 10 Nigerian celebrities who own the most expensive houses in Nigeria.
The brother's Peter and Paul Okoye jointly own a magnificent mansion in Banana Island worth over 1.5 billion naira. The gigantic building embodies a state-of-the-art living room, classy elegance, an exquisite lounge, a swimming pool, and a private home cinema.
Everything about Psquare's mansion displays extravagance and luxury at its peak.
Innocent Ujah Idibia is one of Nigeria's veteran singers in the industry with a ha dropping networth of $22.5million.
According to Encomium the music star, 2Face Idibia owns two housing properties worth over N400 million in Lekki, Lagos.
The second luxury apartment  in Lekki, Lagos is a five-bedroom duplex at Richmond Gate Estate fully furnished with  a gym, mini studio, two sitting rooms, terrace, among other personalised items"
Popular Nigerian blogger and successful businesswoman, Linda Ikeji joins the top 10 celebrities in Nigeria who own some of the most expensive houses in the country.
CEO and Founder of Linda Ikeji's blog owns a landed property in Banana Island-the neighbourhood for the creme de la creme of Lagos Nigeria.
Linda Ikeji's house is worth N600million, the LIB founder's blogs boast of a daily visit of 100,000 to 25000 (which cost $1.2million as of 2012). 
Linda was recognized as the richest blogger in Nigeria in 2016 by Forbes.
Her luxurious mansion boasts an interior of the 700m2 house that is tastefully furnished. The mansion has three floors with a six-bedroom en-suite, two living rooms, a media room and a cinema room among other utility rooms.
Ayodeji Ibrahim Balogun aka  Wizkid or Starboy is a Nigerian musician, stage performer and songwriter known for his debut single 'Holla at your boy.
Wizkid boasts of a thriving career sprinkled with several awards and one Grammy award for his song with Beyonce 'Brown Skin Girl'.
Most of his songs have millions of Spotify listens, so there's enough money to buy any house of his choice.
The Afrobeat star currently owns a 3-storey mansion in Los Angeles, US, which reportedly costs between $10 million and $15 million according to Carmart.
Wizkid reportedly acquired this mega crib in 2016.
Nigerian standup comedian and actor Ayo Makun aka AY has recorded great successes in selling out shows.
AY comedian ventured into the movie scene and made  his debut movie '30 Days in Atlanta' as the highest-grossing movie in the history of Nigerian cinema with a box-office total of N137 million at the time. He has produced several blockbuster movies.
It is no wonder that the comedian is able to afford his all white themed mansion; equipped with a state-of-the-art gym, a swimming pool, and a table tennis spot.
Emeka Okonkwo popularly known as Arab money or E-money is an acclaimed billionaire with tentacles in investment, entrepreneurship and the industrial cycle. The  Chief Executive Officer (CEO) of Five Star Music, E-money feeds his luxury cravings by erecting and purchasing breathtaking house properties.
The 39 gear old owns a 5-star building in Banana Island almost worth or even not over N1 billion.
 His luxurious lifestyle has been catching the heart of millions of people living near and far from him. He is a man of taste and style. He is only 39 years old and currently the immediate younger brother to Nigeria Music star Kcee.