7 Nigerian celebs who did plastic surgery to look hot
Beauty standards have gone beyond having a pretty face. A big butt, wide hips, and waist shaped like an hourglass has become the order of the day.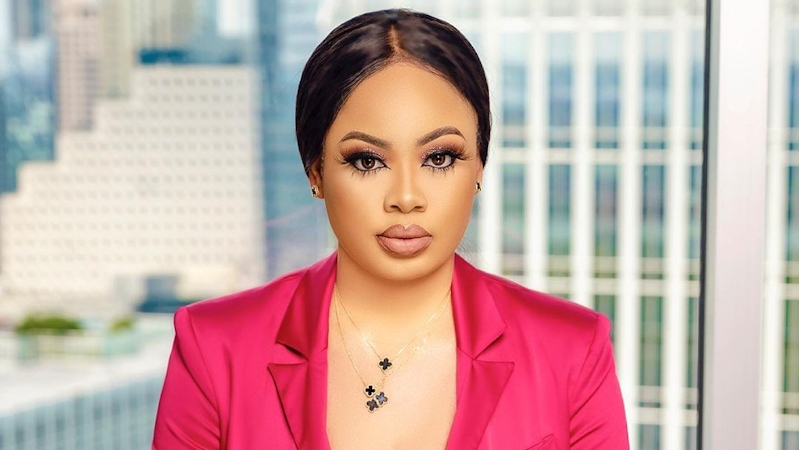 Once upon a time, it was considered taboo to get plastic surgery done or even admit to having work done on your body in Nigeria.
Maybe it was out of fear of curves being called fake or the stigma of being trolled or dragged. However, the narratives are changing as more Nigerian celebrities are going under the knife to get banging bodies.
What's even more surprising is that celebs are also admitting to getting plastic surgery. Here is a list of your faves that have done plastic surgery to look sexy.
Koko by Khloe is one of the many celebrities who have had plastic surgery.
Abiri Olubusayo Khloe popularly known as Khloe was former BBNaija housemate in season 3.
The reality TV personality turned fashion and beauty entrepreneur had a butt enlargement procedure last year that sparked online reactions.
Khloe who was initially skinny and straight shocked everyone with her body transformation. She later confirmed speculations about getting surgical procedure.
Koko by Khloe before and after her liposuction.
Khloe confirmed that she had undergone plastic surgery after a video of her doing liposuction surfaced online.
The BBNaija housemate who previously denied rumors about her surgery posted a photo on Instagram.
In her post, she uploaded a picture of her voluptuous backside with a caption.
"Straight outta Boya ke ni nice night. Kidbro with the lens ( sorry, I posted the unedited one, since I'm plastic, my pics should be straight out of camroll)". She wrote.
Khloe left her fans in oblivion after refusing to reveal the doctor's name responsible for her new hourglass figure.
Later on, Jaruma, CEO of Kayamata, could not hide her curiosity anymore. In a post online, she said,
"Pls which surgeon did Koko's body?? Koko admitted to having surgery, but she has never tagged or mentioned her Plastic Surgeon. I have seen a lot of bodies, but honestly, Koko's doctor did the best!!!
She was so skinny, he told her to go & add weight before surgery & he did a great job. Jaruma was fa*t for 2 years & doctors said I should go & lose weight before plastic surgery."
In response, Khloe warned Jaruma to stay out of her business. The ex-BB Naija housemate has continued to flaunt her newly acquired body.
Nengi confirmed that she had a liposuction
The light-skinned Bayelsa-born is known for her love triangle with Ozo on the BBN reality show.
The ex-housemate who left fans drooling because of her backside disclosed she had liposuction to enlarge her butt.
In an intimate conversation with Ozo last October, Nengi revealed she had the surgery because she was uncomfortable with her big stomach.
"I have always wanted to do surgery because I felt like I had a really big stomach.
"I did liposuction, I only removed fat from my stomach. I feel if you are not confident about something and you can change it, then do it.
I always had to wear a waist trainer, and it was really stressful for me.
The reality TV finalist said the only regret she has is not blogging about her surgical procedure.
After the revelation of her liposuction surfaced, Nengi received heavy backlash from the internet.
The former beauty Queen said she did not care and even advised women to change their bodies if they wanted to.
She further said that the era of stigmatization against plastic bodies was over.
Nina Ivy confirmed that she had a liposuction
Nina Chinonso Onyenobi, Nina Ivy, was a housemate in Big Brother Naija season 3.
Reality-TV star Nina Ivy shared a photo of herself on Sunday, June 2020, and her cosmetic surgeon. 
The photo caused controversy online after she was signed to influence a natural body enhancement herbal brand, Mav Herbals.
However, Nina went ahead to get cosmetic surgery.  The brand called her out and demanded a refund of payment and a public apology.
Nina clapped back at the brand, saying, "Before signing the deal, I had informed my then-manager, Femi, of Wynerz Talent, that I was booked to undergo surgery.
Femi came with the proposal from Mav Herbals, and I had categorically told the company's CEO that I was going for surgery.
She (the CEO) agreed to still go ahead with the deal.
Nina declared that she is more confident in her body after the plastic surgery.
Nina Ivy said she had always wanted to do surgery to boost her confidence.
"I have always wanted to make some changes to my body, especially after the birth of my child, and this was a perfect time. Since I made that decision, I feel great and love my body more. I always had to wear body shapers with certain outfits, but now, I don't have to.
My advice to people who troll celebrities that undergo cosmetic surgery is that they should channel their energy into what will benefit them and let people live their lives."
The reality star told Saturday Beats during an interview. Nina had her surgery in Florida, the USA, where she lives with her child and husband.
Credits to Instagram/officialmercyeke
Winner of the Big Brother Pepper dem season 2019, Mercy Eke has also had cosmetic surgery.
At first, the deadly curvaceous and beautiful Mercy refuted claims that her butt had gone under the knife. 
However, in a recent episode of Mercy & Ike the reality star voiced her opinions on cosmetic surgery.
"I don't have a problem when people say I have a silicon body. They are so ignorant, they don't know the difference between silicon and liposuction.
It doesn't get to me because I'm still gonna enhance my body if I want to. I'm even thinking of touching my lips to make them bigger,"
Following the above statement, about 3 days ago the influencer posted a video advertising massive Black Friday deals.
From the video, it was evident that the reality star had touched her face. Scrolling through the comments, fans kept asking Mercy Eke what she had done to her face.
Tonto Dikeh has had two liposuctions and one lip filler procedure.
Nigerian actress Tonto Dikeh has never denied going under the knife. Wearing her heart on her sleeves the beauty influencer never failed to carry the public along on her body transformation journey.
The Nollywood actress took the internet by surprise after she posted a video of her surgery in 2017.
The video was posted on Linda Ikeji TV before as part of her unsuccessful reality TV show.
During an interview with BBC Tonto Dikeh revealed she had undergone several procedures to achieve her hourglass figure.
The actress confessed she disliked her initial body shape. When she was asked how many surgeries she had done, the mother of one said she had lost count but that she was going to get her third procedure done.
"I don't know, I can't tell you how many. Maybe I'll be going for my third one. I want to do my breasts and touch up my belly as well."
Ini Edo has had plastic surgery for butt enlargement
Nollywood actress, Ini Edo is not exempted from the bandwagon of celebrities that have worked on their body.
Ini Edo posted a picture of herself in 2019 and was dragged for undergoing plastic surgery. Many said it was a procedure gone wrong as she looked fake.
With time, the 37year old Ini Edo corrected the unrealistic look of her waist. There are sneaky speculations that she had liposuction and breast enlargement.
Tole Makinwa has also had plastic surgery
Social media influencer and famous OAP Toke Makinwa has a shape to die for. However, she has also undergone popular surgical body enhancement.
The 40-year-old media personality opened up about her cosmetic surgery journey in an episode of Toke moments on Youtube.
She said, "Yes, I worked on my body, but my breasts are natural. I had a lip filler because I wanted to launch my lipstick brand, but now I don't think it is necessary.
"Also, I enhanced my body after I got my fibroids removed. I did that because I wanted to feel better in clothes.
"I do not regret enhancing my body because it's the best thing I've ever done, and I wanted to look curvy, and I love it."
The curvy Toke Makinwa has expressed no regrets so far since her procedures.
Toke Makinwa was married to Maje Ayida, and they divorced after 3years of being together.