4 Nigerian comedians who are not on good terms
Basketmouth, AY Makun, and Bovi are among the top 10 most influential celebrity comedians in Nigeria but it doesn't exempt them from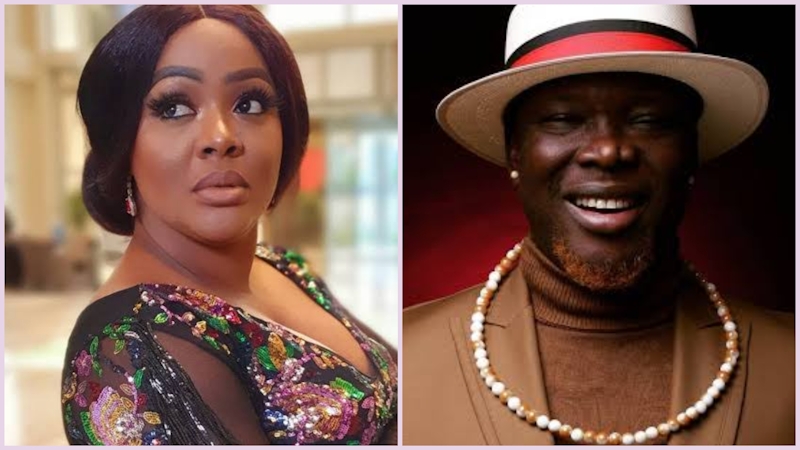 Not all Nigerian standup comedians are on good terms with each other from Basketmouth and AY Makun to Bovi and others.
Here is a least of four Nigerian comedians who are not on good terms in the standup comedy industry.
AY Comedian and Basketmouth
1.
Basketmouth and AY Comedian
Although the major cause of the cold war between Basketmouth and his colleague AY comedian is unknown, it is an open secret that the two are not on good terms.
Their rifts have also put a strain on their work and career in the comedy industry.
Basketmouth famously didn't attend the last AY Live concert in Lagos. When asked why he didn't go, he said, "I don't go where I am not invited." Apt!
However, recently the Nollywood actor and comedian Ayo Makun, popularly known as AY, has revealed the reason for his alleged cold war with his colleague, Basketmouth.
During an Ask Me Anything session on his Instagram page, a fan asked him, @aycomedian, "do you really have any issues with Basketmouth?"
AY argued that there was no beef with Basketmouth but that the latter had an "uncontrollable superiority complex."
According to AY, he had to avoid Basketmouth's "incessant childishness," as it became necessary for his sanity.
AY comedian is one of Nigeria's dynamic entertainers with footings in Nollywood. He mentioned further that he preferred to sustain relationships with people who shared the same vibe with him.
Comedian Bovi reckons comedian AY stole his joke from 2008.
In Bovi's version, told 8 years ago, Bovi narrated that a security man had to headbutt his boss's daughter because the boss had earlier told him to use his head to prevent the daughter from going out.
In AY's version, he tells his security man to use his head in a bid to stop his girlfriend from visiting him during his date with another.
When the security man asks how to prevent her from gaining entry, AY says, "Use your head" When the girl comes, the security man headbutts her.
Bovi's fans agreed the skit was a gash off Bovi's intellectual property. And others argue that, though comedians borrow jokes, using them as a skit is another thing entirely.
Nigerian Comedienne and Wazobia FM On-Air-Personality, Omotunde Adebowale, popularly known as Lolo1, called out her fellow female comedienne, Princess, on Instagram over her attitude and behaviour on stage.
Comedian Princess and Lolo 1
According to Lolo1, Princess was rude and ridiculous, especially on stage. Lolo wrote in her Instagram rant.
The Wazobia FM personality said her colleague, Princess, had allowed "pettiness," "rudeness," and downright classlessness to override whatever form of talent she might have.
"I'm usually not one to call people out (especially my colleagues), but at this point, someone needs to talk to PRINCESS the 'comedian.'
Nigerian stand-up comedian Helen Paul, popularly known for her stage pranks and hilarious voice impressions, made jokes about male comedians including AY, Gordons, Alibaba, I Die, and a host of others during her stand-up routine.
However, Gordons, who had none of it, came on stage and subtly started throwing jabs at Helen Paul with his customary baroque humour.
Their war happened at AY Live in Port Harcourt in 2015 . Ever since, the two have not been spotted together.
Other comedians dripped their two cents concerning the rift between Helen Paul and Gordon.
On Sunday, October 18, 2015, Basket mouth at the Felabration event was asked what he thought about Helen Paul and Gordons' rift on stage that went viral.
According to him, it was not his business. "Honestly, I don't care. That's the truth. I really don't care. If they want to beat themselves on stage, let them do it. I don't care," he said.