Top 10 best of 2Face Idibia songs
2Face Idibia, aka 2Baba, remained relevant in Nigeria's music industry for over a decade. Check out the list of the best of 2Baba's songs from the early 2000s that have rocked the industry.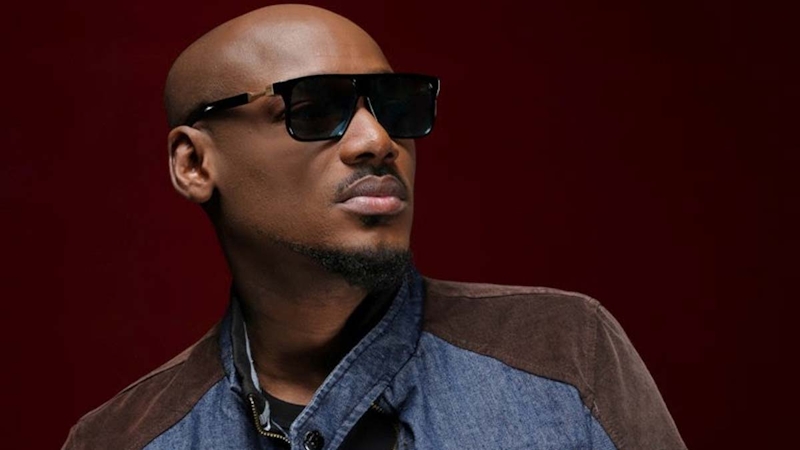 Nigerian singer, songwriter, actor, entrepreneur, activist, and philanthropist Innocent Ujah Idibia is better known by his stage name 2Baba is regarded as one of Africa best musicians in 2021, particularly for his vocal range, lyrical depth, and relevance in the music industry.
His music has also placed him on a high pedestal as one of Nigeria's top richest musicians in 2021 and 2022.
Considered a veteran in Nigeria's music scene, 2Baba made his solo debut album Face2Face which featured the smash hit "African Queen".
African Queen steered a pristine wave of awareness and adoration for Nigerian music among Africans on the continent and in the diaspora. Of course, 2Face, the artist behind the successful hit, is a major influence on the growth in popularity of Nigerian pop music in the 2000s.
Although he began his career in 1994, it was in 1996 that 2face adopted a stage name (Tuface). However, in 2016 he decided to drop the name and officially changed his name from Tuface to 2Baba. He stated that he was trying to separate his personal life from the music business.
2Baba is also the first winner of the 2005 MTV EMA Best African Act category.
2Baba has never failed to show up with classical and quality music sounds from True love, Outside, Higher- spiritual healing, If love is a crime, Rainbow (remix), Right here, Only me, Ihe Neme, E be like say, and so many hit songs.
Many have described 2Baba as a music icon who has shown consistency and a true passion for reinventing the wheel and the strength of creativity that has come to define his genius, which is why this article will curate the top 10 best of 2Face songs in 2022.
These songs are selected based on popularity, viral quality, and global recognition.
TOP 10 best of 2Baba's songs

| 1 | African Queen |
| --- | --- |
| 2 | Ole |
| 3 | Raindrops |
| 4 | True Love |
| 5 | If Love is a crime |
| 6 | E be like say |
| 7 | Be There |
| 8 | Implication |
| 9 | Amaka ft Peruzzi |
| 10 | For Instance |
1.
African Queen- 2Face Idibia
"Just like the sun, light up the earth; you light up my life."
The above lyrics are thought-provoking from the best of 2Face ever; African Queen was released in 2004 and became a major hit even today. The song praises the beauty of the African woman and doubles as a love song and a song of confidence.
If you are a die-hard fan of 2Baba, this should become your favourite track.
'African Queen', an evergreen song, was also used as a soundtrack on the hit US urban movie Phat Girlz. He was reportedly paid N10 million for the rights to the song.
The song featured Annie Macaulay and other video vixens. 2Baba and Annie later became a couple in 2012. During a Netflix show earlier in the year, while recounting their marriage life and journey, Annie Idibia, who broke down in tears, explained that their love story was not perfect, citing instances of 2Baba's baby mamas and children.
African Queen is the lead track for his debut album Face 2 Face, released May 15, 2004.
'Ole' featuring Freestyle is a track from 2Baba's album in 2004.
OJB Jezreel produced the album with its smooth delivery of emotion and seriousness. 2Baba, no doubt, did a great job on this body of work.
At somE point in the music video, you could see 2face clutching the dress of his love interest when he cries; it is only fair you should let me know my position....
Freestyle doesn't go down on his knees for attention. His rap verse is epic and is arguably the best Nigerian rap verse.
"Raindrops" is one of the best songs of 2Face and is part of his third studio album in 2008.
In this best song of 2Face, he advises young men not to expend energy on women and sexual urges. In the song, he narrated his ordeal and all the numerous blessing in disguise that he received - his children.
It is arguably one of the best songs from 2face because here you could hear him open up about his life choices and the lessons he learnt.
Talk about one of the best songs of 2Baba; True Love is an award-winning masterpiece from his 2006 "Grass to Grace" album produced by Kenny's Music.
The album was originally released on December 8, 2006. True Love, an emotionally charged song on matters of the heart as 2Baba's unique vocals serenade the listener. If you feel nostalgic, you should probably hit the play button and watch serenity set in as you listen.
"If love is a crime" is a beautiful rendition from the stables of 2Face, aka 2Baba. One of the best songs of 2Baba, "If love is a crime", is well-written and composed.
The melodic chorus, Every time dat I look into ur eyes I see fire in there (Fire)...tells the story of the complexities of love and how much the narrator appreciates his lover.
The masterpiece rendition is the 10th track off 2Baba's 13-track project, "Grass 2 Grace".
Unlike 2Baba's other tracks, E be, like, say, captures the nature of the Nigerian political system and what the politicians do in a bid to gain votes. Here 2face iterates how the politicians take the masses for granted after getting their votes. From the lyrics, you could hear 2Baba asking politicians E be like say, you wan to tell us another story again oo.
The song is a satire that spells out the farce of political leaders and their never-ending promises to do better.
The above are lyrics from the best of 2Face aka 2Baba songs, "Be there," released in 2010 from his fourth studio album, Unstoppable (International Edition) Album. The song was released under Hypertek music.
Unstoppable marked a turnaround in 2Baba's career; the album was a commercial success and received accolades.
If you are looking for the best song of 2Face, aka 2Baba, that works well as a party starter, then "Implication is that song.
"Implication" is one of the biggest hit tracks released by 2Baba off the 2010 SMVA Award-winning international Edition of the Unstoppable project, released in 2010. This track has some serious Lagos party vibes to draw everyone on with its rhythm. 2Baba's song Implication is the seventh song of the album.
9.
Amaka - 2Baba Ft. Peruzzi
Produced by Speroach Beatz, Amaka by 2Baba featuring Peruzzi is an instant hit song that became viral online. The song Amaka is one of 2face best songs and one of the 7th tracks of the album Warriors, released on February 2020.
"Amaka disappoint" became a trending slang in 2018 due to the nature of 2Baba's song. The whole country went into a frenzy. Perhaps it was the relativity of the lyrics. Nevertheless, music reviewers and critics attributed its success to 2Baba's signature for releasing viral hit sounds.
For Instance, is one of the best songs of 2Baba, released in 2006 off his album "Grass 2 Grace". The album sold over a million copies in its first week of release and won him multiple awards, including the MOBO Award in 2007.
Listen with your earpiece plugged in and go down memory lane with this hit track.