Top 10 best songs of Chike to download 2022
Nigerian singer, and songwriter, Chike exudes love and tranquillity, and it's little wonder his songs carry that unique melodious tone. Here are the top 10 best songs of Chike that will leave you screaming, "God, when?"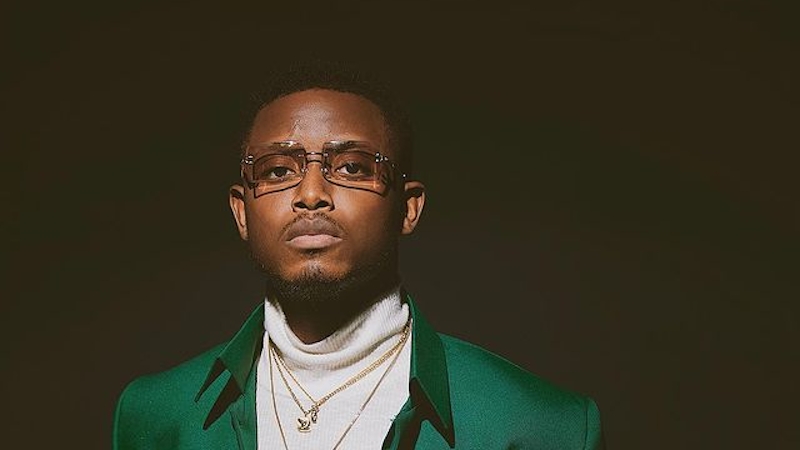 Nigerian singer and songwriter Chike Ezekpeazu Osebuka, known as Chike, has been serenading fans' ears with beautiful love songs. One thing that sets the young singer apart is his ability to connect on a personal level with his songs.
Since his music record in 2015 on the Voice Nigeria with a cover of James Arthur's "Roses" and finishing as the runner-up of The Voice Nigeria's season from Team Waje, Chike has been on top of his game by releasing heart-melting songs.
The Anambra singer and Computer science graduate debuted with his sophomore hit album, "Boo of the Booless," which gave him mainstream acceptance into the fold of the music industry in 2020.
Chike boasts of having one of the best sets of songs available for download. Although Chike's songs are not on the top trending Naija songs, and neither is he one of the richest musicians in 2022- he is loved by both male and female fans at home and abroad. This article will curate Chike's top 10 best songs from his foray into the industry until October 2022.
Here are the best of Chike's songs so far that have left fans reeling in their feelings.
"If You Love" is one of the best of Chike's songs, particularly because of the lyrics and lively beat that trails between a soft afrobeat and highlife.
The song was released by Chike but was later reproduced as a remix with the famous 30BG singer, Mayorkun. The duo delivers a power-pop anthem about unrequited love with "Boo of the Booless" fan favourite "If You No Love."
The song merges highlife guitars, African folk percussion, R&B rhythms, pop story-telling, and sensational vocals to hit the nail as an African classic.
With 17 million views, the music video stars Diane Russet and Bettie Faraday, a.k.a Betty Butter.
This soothing tune from these two music stars is another classic jam you will have on replay.
The song "Running" is one of Chike's best songs, and you should have heard of it if you are in tune with love and romance. The 29-year-old singer collaborated with the "Duduke" singer Simi to deliver this powerful masterpiece. "Running" is not just a song of love; it cuts across the challenges that lovers face.
Chike's Running to you has also been tagged "valentine song" as it was released on February 12, 2021, by Brothers record.
Running was named Nigeria's most-viewed music video on YouTube for 2021 with 48,935,643 current views and was nominated for the Best R&B Single and Best Collaboration at The Headies 2022.
Chike's song, Running, is produced by DeeYasso with inputs from Biedermanm. Simi & DeeYasso did the Mix & Mastering.
"Beautiful People" is another best of Chike's songs from the stables of his record label. Beautiful People is a song that takes you into a sober reflection on all the people that have impacted your life, from love and relationships with friends and family.
Chike's soulful vocals blend well with the song's lyrics and are off the album "Boo of the Booless." No doubt, this should be an all-time favourite.
Arranged delicately, from verse to chorus, Chike draws us into the music with soft instrumentals to tug at your heartstrings, but not too much. Just enough. Enough to make you want everything else he's offering.
Roju by Chike is another great song that will leave you wishing you had an Igbo girlfriend. The flattering beat and the love storytelling draw each listener into the happiness of Chike, the singer and his bride, Adaugo.
Roju is a combination of Romeo and Juliet but with a happy ending.
Chike's song "Out Of Love" is an emotion-stirring love song with a tale about heartbreak and broken promises.
The melancholic groovy mid-tempo instrumentation produced by Blaise Beatz ushers in the lyrics; "Did you even notice that I don't call you anymore, Did you notice that I don't miss you when you're gone… I'm gonna say it anyway, I've fallen out of love with you".
"Out of Love" is one of the best of Chike's songs released in 2018, and it is available for mp3 download on all streaming platforms.
The talented Nigerian singer Chike thrills fans with a real romance single called "Nakupenda" featuring Ric Hassani. The song was part of his released album "Boo of the Booless" and could easily pass as music for the soul, as seen in most of Chike's songs.
Nakupenda is arguably one of Chike's best songs and has the lyrics, tone, and beat to back it up.
One of the best of Chike's songs for mp3 download, Hard to Find features vocals from the "Ada" singer, Flavour. "Hard To Find" by Chike & Flavour was produced by Dennis "DeeYasso" Yasso and co-produced by Masterkraft.
The song was a success upon release and later came with a music video that Director Pink put together.
"Forgive" is a song by Chike that will hold you spellbound with a sprinkle of tears. This emotive piece is one of the best songs of Chike, released in 2018. The warm strokes of the instrumental will make you nostalgic as you reflect on the past hurt and decide to let go. Chike's song, "Forgive", is a healing sound because the lyrics say it all.
Please forgive o Onye ji mmadu jikwa onweya o Please forgive o Onye ji mmadu jikwa onweya o Please forgive o Onye ji mmadu jikwa onweya o Please forgive o Onye ji mmadu jikwa onweya o Please forgive o If you hold person, you hold yourself too.
The song lyrics could loosely be translated as a lover asking for forgiveness and stating that whoever insists on holding someone back prevents him or herself from moving forward. Thus the love beckons on his partner to forgive him so that love can reign.
Nwoke Oma is one of the best of Chike's songs for mp3 download. The song was from his "Brother's Keeper" album. Still doing what he knows best, the Nigerian singer and songwriter Chike satisfied the fans with this song. This was shown by the wide reception of the song within only a few hours of release. The song has been trending in Nigeria and even beyond.
Still in the attitude of love, "Amen" is one of the best of Chike's songs as he leads us to church. Of course, the simplicity and tempo of Chike's songs indicate a gospel origin, but with Amen, he turns a love song into a prayer.
Chike's song, "Amen", is the first stop for every lovebird looking to walk down the aisle soon. He fashions out a cantata for Nigerian nuptials and ties the knot as the song for Saturday church weddings.