Nengi: former BBNaija Housemate's biography, age and background
Nengi is a former BBNaija housemate. Nengi's biography is thrilling, and in this article, you can find links to her social media accounts, history, biodata and relationship profile. Who is Nengi BBNaija?"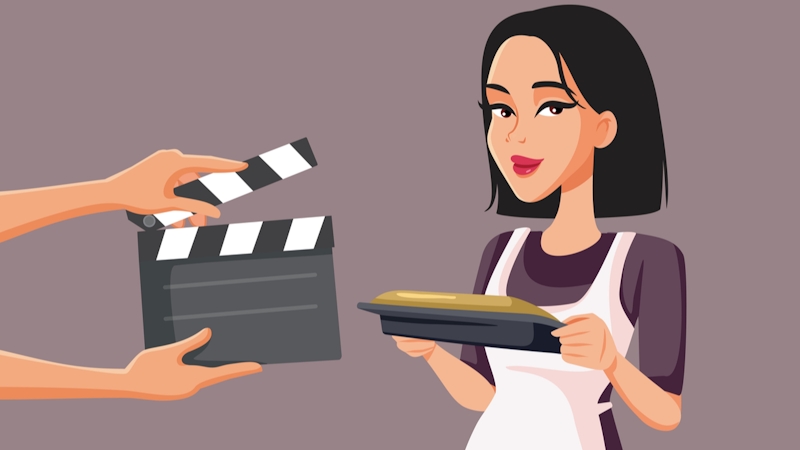 Nengi is a former BBNaija housemate. Nengi's biography is thrilling, and in this article, you can find links to her social media accounts, history, biodata and relationship profile. Who is Nengi BBNaija?"
As the popular Nigerian reality TV show, Big Brother Naija hits millions of views every day people get to ask more questions about the housemates. Today, we talk about one of the most beautiful ladies to have graced the BBNaija House.
Viewers and fans are curious to know more about their favourite housemates, and Nengi seems to make it to the top list of favourite housemates. Oh well, who would see "beauty" and not love it?
So, let's jump right into the first question people (especially the BBNaija newbies) usually ask about this housemate.
Nengi, a former Big Brother Naija housemate
Rebecca Nengi Hampson was one of the BBNaija lockdown housemates known in the house by her middle name, 'Nengi'. Nengi is a young Nigerian lady from Bayelsa State.
Nengi is an entrepreneur. She has been on the spotlight before her time in the Big Brother Naija house as she is a former model and had made it to the MDGN 2017 top five contestants.
Nengi Hampson studied Communications at the University of Port Harcourt and had touted herself to be a Capricorn. She was quoted to have said, "If you want the job done right, give it to a Capricorn. I give 110% of my energy and enthusiasm into everything I do".
Research showed that Nengi is 26years old despite her claims that she is 22 years old while at the BBNaija House. Nengi is from Bayelsa State, a state in the south-south region in Nigeria.
Nengi is not married. Nengi, who emerged as the first Head of House did reveal that she is in a relationship outside the house.
She didn't give details of her relationship or talk much about who she is dating. But while speaking with one of the female housemates Wathoni who she also picked as her deputy, she said;
"I have someone I am dating; he changed my life outside the house. So, why would I come here and disrespect him? I'm not going to do that".
Unsurprisingly, people have been asking if Nengi is mixed race. The former BBnaija housemate never mentioned being mixed-race, but, people still ask to be sure.
She could easily pass for a mixed-race with her light-complexioned skin- typically referred to as 'half-caste'. But, with the stories and introduction, she made about herself, Nengi is not mixed.
Before getting into the Big Brother Naija house, Nengi had already garnered a large fan base for herself as she is a beauty queen and has been in the pageantry world.
She was into modelling and even made it as one of the top 5 MDGN contestants in 2017. Earlier, when she introduced herself to the house and said she was 22, it stirred many commotions among viewers who believed she was lying about her age.
Some did their digging and came up with what seemed like a proof that she isn't 22 - she announced her age as 23 when she contested for the MDGN in 2017.
Viewers did their calculation, and questions came up as to how she could be 23 years in 2017 and 22 in 2020.
Nengi once told the story of her life, where she talked about her parents' tragic death. The young lady apparently didn't have a rosy life while growing up as she lost her father at 2.
Life was never easy for the family, as her mother had to play both parents' role. Though she wasn't educated, her mother did her best to see that her children got the best education.
Nengi further talked about moving to her aunt's house in Bayelsa. Sadly, that was when her mother died of kidney disease (that was two years ago).
Nengi has a sister whom she speaks passionately about. With the death of her mum, her sister became the closest to her in the family.
Has Nengi been involved in any scandal in the BBNaija house?
Despite Nengi making comments like, "I get craze for head", "I cannot date a man that is too peaceful", till the point of this writing, one wouldn't say she has been involved in any major scandal.
However, she has been linked with some drama in the house. She has once exchanged words with Lucy, a fellow female housemate who claims she (Nengi) throws herself at the male housemates.
Nengi was also captured on camera telling one of the male housemates, Ozo that she doesn't mind having sex on national TV.
Nengi's relationship with former housemate Ozo
While at the BBNaija house, Nengi's former housemate, Ozo liked her very much. Ozo made many advances on her, asking her out but she looked interested.
Initially, people couldn't figure out what was going on between Ozo and Nengi as they seemed to be playing mind games. At the early stages, it looked like Nengi was leading him on and encouraging him.
However, it was clear to viewers that even though Ozo appreciated Dora's friendship, another of his housemates, he was physically attracted to Nengi.
Nengi was once caught on camera flaunting her backside for Ozo. On another occasion, when other housemates asked about the state of their relationship. Ozo said he was taking his time, while Nengi chipped in saying, "Time is going". Thus, encouraging him to "shoot his shot".
But, amid the whole drama, Nengi had made it clear that she wasn't interested in a relationship and wouldn't date him (Ozo). She once explained to Ozo why she would not date him, saying, "You are too peaceful. I can't date you."
More things to know about Nengi
Nengi speaking about her most significant achievement, said, "Getting my B.Sc. So many times, I could have dropped out, but I persevered.
She also said she learnt new habits and skilled during the lockdown, including talking to herself and enjoying the conversation.
Nengi's words to live by:
Live and let live
How much is Nengi BBnaija Worth? Nengi's Net Worth is currently on review. Nengi bought a Benz in 2016 when she was in Abuja. She also won More than 5000000 (five million nairas) while in the Big Brother house.
Nengi BBnaija Social Media Handles
If you a fan Nengi fan or Royal Ninjas as they are fondly called, you can follow Nengi on Instagram using @Nengiofficial, you can also connect with her on Twitter and follow Nengi @Nengi_official.