Wizkid's biography, musical career and top hit songs
Ayodeji Ibrahim Balogun (born 16 July 1990), professionally known as Wizkid is a Nigerian singer and songwriter. Here, we take a look at Wizkid's rise in the music industry.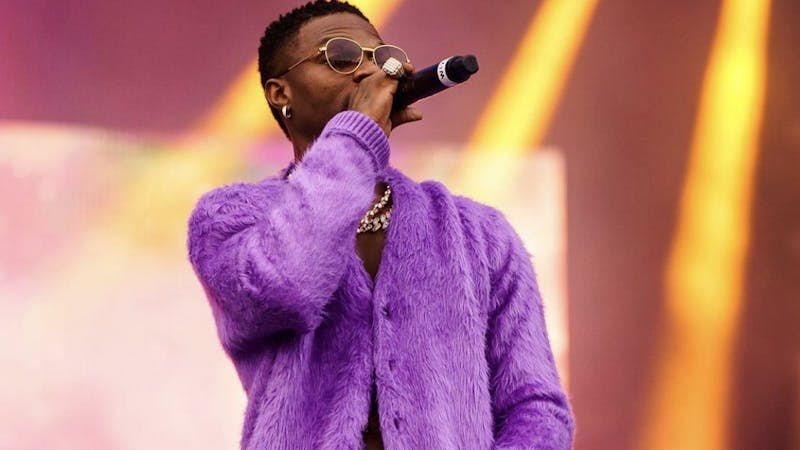 Ayodeji Ibrahim Balogun, AKA Wizkid, is a Nigerian-born singer, songwriter and producer.
Wizkid's early life and education
Wizkid was born in Surulere, Lagos. Wizkid was born on 16 July 1990.
Wizkid grew up in a home with a Muslim father and a Christian mother.
Wizkid attended Ijebu Ode Grammar School; he listened to King Sunny Ade, Fela Kuti and Bob Marley. As an Afrobeat singer, Wizkid has never been shy about his admiration for the Nigerian music legend Fela Kuti.
Did you know?
Wizkid went by the stage name Lil Prinz until 2006
In an interview with Tim Westwood, a UK Journalist, Wizkid revealed his father married three wives.
According to Wizkid, he started his music career by forming a group, the Glorious Five, with his church friends.
Wizkid's rise to fame
Wizkid was adopted into the Empire Mates Entertainment (E.M.E), a Nigerian record label in 2009. Wizkid released his first hit single 'Holla at Your Boy' in 2011.
With the above song, Wizkid won the Next Rated award at The Headies 2011. Wizkid later released his debut album, Superstar, in 2011, which was a national hit album at the time.
Wizkid went ahead to release another hit album, Ayo, in September 2014.
Did you know?
In February 2014, Wizkid became the first-ever Nigerian musician to have over 1 million followers on Twitter. 
Wizkid's songs and albums
Wizkid has released and recorded 4 studio albums, they are listed below:
1.
Superstar
In 2009, Wizkid started recording his debut studio album, 'Super Star'. E.M.E released the Superstar album on June 12, 2011.
E.M.E was under the management of Banky W and Tunde Demuren at the time.
The superstar album became the second best-selling album on NotJustOK, a music download website.
Wizkid's Superstar album won the Best Album of the Year in the Nigeria Entertainment Awards in 2012.
2.
Ayo
Ayo which literally means Joy in the Yoruba language was named after Wizkid following his first name, Ayodeji.
Ayo was released on September 17, 2014, under two record labels, Starboy Entertainment (founded by Wizkid) and Empire Mates Entertainment.
3.
Sounds from the other side (SFTOS)
Wizkid recorded his third studio album, Sounds from the other side (STFOS) and released it on July 14, 2017.
SFTOS was released under three record labels Starboy Entertainment, RCA Records and Sony Music International.
The album featured foreign artists like Chris Brown, Bucie, Drake, Ty Dolla Sign. e.t.c
SFTOS was ranked 107 on the US Billboard 200 and 58 on Canadian Albums Charts.
4.
Made in Lagos
Made in Lagos (MIL) is wizkid's 4th album that was released on 30th October 2020 under the Starboy Entertainment and RCA Records.
By the end of 2020, MIL was the number 1 album on the Native Mag and Vogue's 20 Best Albums of 2020.
Wizkid's record labels
As stated earlier, Wizkid signed up with E.M.E in 2009.
WIzkid left the E.M.E after his five-year contract ended with the label. On March 5, 2013, Wizkid founded the Star Boy entertainment record label.
Wizkid's Personal Awards
Wizkid's Personal Awards

| S/N | Award | Company | Year |
| --- | --- | --- | --- |
| 1 | Promising artist of the year | Dynamix All Youths Award | 2010 |
| 2 | Best new male artist | City People Entertainments Award | 2011 |
| 3 | Best new artist of the year | Nigeria Entertainment Awards | 2011 |
| 4 | Artist of the year | Dynamix All Youth Awards | 2011 |
| 5 | Best African Act | Music of black origin | 2011 |
| 6 | Best Pop/R$B Artist of the Year | Nigeria Entertainment Awards | 2012 |
| 7 | Hip Hop World Revelation of the Year | The Headies | 2012 |
| 8 | Artist of the Year | The Headies | 2012 |
| 9 | Best International Act Africa | BET Awards | 2012 |
| 10 | Hottest Single of the Year - Ojuelegba | Nigeria Entertainment Award | 2015 |
| 11 | Video of the Year - Ojuelegba | African Muzik Magazine Awards | 2015 |
| 12 | Song of the year - Ojuegba | African Muzik Magazine Awards | 2015 |
Wizkid's net worth
Clacified has a more detailed article about WIzkid's Income, you can read up about WizKids net worth and source of income. using the above link