Zlatan Ibile's net worth, biography, houses and cars in 2021
This article contains all you need to know about Zlatan Ibile, his net worth, biography and assets like houses and cars in 2021.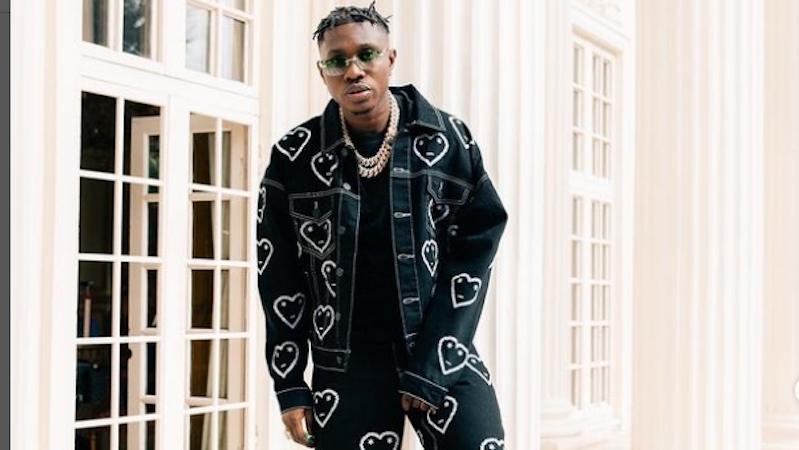 Zlatan Ibile is a famous Nigerian singer, songwriter, and dancer. Omoniyi Temidayo Raphael, known for his stage name Zlatan was born on 19 December 1994 in Ilorin.
The famous Nigerian musician has made so much name in the Nigerian music industry with different kinds of hip-hop music. His dancing routine steps, known as Leg Work, are being danced all over Nigeria following his hit song Zanku in 2018.
He broke into the music industry in 2017 when he released a song titled "My Body" that was assisted by famous Nigerian rapper Olamide.
Zlatan Ibile further got huge recognition in the music industry in 2018 when he was featured alongside Lil Kesh in a song titled "Able God", owned by Chinko Ekun.
Due to his progress in the music industry Zlatan Ibile has earned a lot to himself, becoming the CEO of the Zanku record label, a huge area that has helped increase his net worth.
Since Zlatan started his music career, he has released over twenty different hip-hop songs, a huge amount that has won him some awards, including 2018 Headies' Best Collaboration of the Year and African Muzik Magazine Awards' Best new act, Best Collaboration of the Year and Song of the Year.
Zlatan Ibile's net worth in 2021
Having gained popularity in the music industry, Zlatan Ibile has made lots of money from his singles, collaboration, and shows, increasing his net worth in 2021.
Zlatan Ibile is one of the richest musicians in Nigerian with a net worth of a hundred and eighty million Naira (N180 000, 000).
Adding to the money he earned from his songs, Zlatan signed a contract with Coca-Cola in 2019, which helped boost his net worth.
His music has earned him a fortune to boast of at his age. Zlatan was once arrested alongside Naira Marley over an alleged fraud but was later released on administrative bail.
Zlatan Ibile's cars in 2021
Zlatan Ibile is one of the musicians that like to drive many cars. With his huge net worth, many music fans expect that he would have different beautiful vehicles to his name, and indeed he has met that expectation.
Zlatan Ibile's beautiful Range Rover he got for his 25th birthday
He likes white as a colour, which has made him acquire seven different white expensive cars.
Zlatan Ibile's cars include Mercedes Benz GLE Coupe, Chevrolet Camaro, Range Rover he bought on his 25th birthday, Bentley Bentayga, Mercedes-Benz C-Class, Mercedes-Benz CLA and Mercedes-Benz G63 AMG.
Zlatan Ibile's house in 2021
In 2019 Zlatan Ibile bought a beautiful expensive house in Lagos, Nigeria. He bought the house together with two new cars on the same day. The Nigerian musician showed his new house through his Instagram account.
"I just bought a crib in Lekki from @kidcourt!! Eko Atlantic won't be a bad idea this 2020," Zlatan wrote on his account.
Zlatan's house is not one of Lagos' most beautiful houses, but it is a comfortable apartment many people would love to live in.