Gorgeous Ankara wears for grand occasions
Nigeria is a society deeply drenched in traditional culture. It's no surprise that African prints like ankara fabrics have become high fashion statements, particularly in the case of Saturday "Owambe" parties and other events. Check out some gorgeous ankara wears for your grand occasions.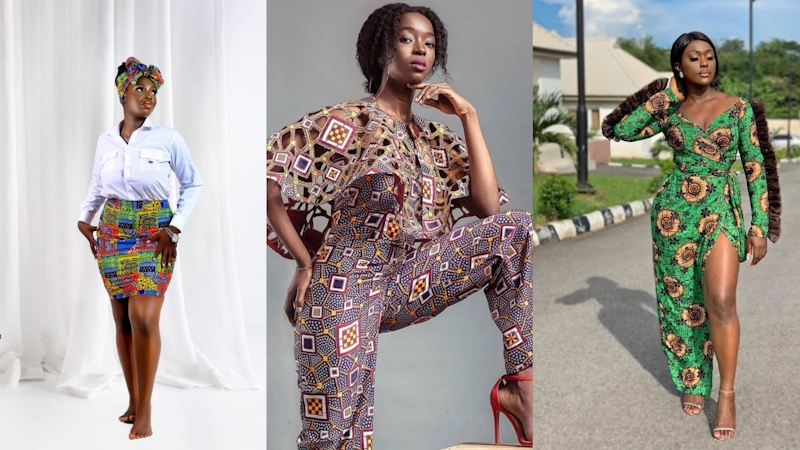 Periods like December and January are officially festive seasons of the year. That means people's wedding invites double around this period. and they have to get the perfect outfit to suit the grand occasion.
If you are familiar with the Nigerian party culture then you understand the need to bring your A-game when picking any outfit for that grand occasion.
In simpler terms, you need to look the part for every grand occasion; you need to be dressed in African prints. And what's the trendiest fabric in town? Ankara fabrics!
So, if you love Ankara and have been looking for fashionable styles to sew for special occasions, here are some lovely collections of Ankara trending styles to inspire your dressing style.
These collections are perfect and classical Ankara fashion-style pictures that make other guests respect your presence indeed. The featured styles come in a range of hot aso ebi styles, long gown ankara styles, short ankara dress pieces, and free material for ankara gown styles.
This article touches on the major ankara outfit inspiration to send tongues wagging and heads turning at your next grand occasion.
Stylish ankara gown styles
Ankara fabrics are popular in the gown departments. Meaning that ankara dresses are the vogue of today's fashion. And because women come in different shapes and sizes, there is an ankara gown style suited for every African woman's body type.
For taller women, mini ankara dresses will help showcase those long legs; for shorter women, a cute pencil skirt can give off a more elongated look. Regardless of the occasion, event, conference, or date, ankara gowns can be styled to perfection to suit the various outings.
Let's take a look at some gorgeous ankara gowns:
1.
Open shoulder cape corset dress
3.
Square necked sash dress
4.
M neck thing slit dress
6.
Peplum V back ankara dress
7.
Bishop sleeves ankara dress
Trending Ankara Skirts, blouses and jumpsuits
Ankara skirts and blouses are style inspirations that will never go out of trend. Spice up your wardrobe with these cute ankara skirts, jumpsuits, and blouse styles for your grand occasion. It can range from six-piece skirts to pencil skirts, mermaid skirts, bell skirts, highs, and lows.
The ankara blouses can also range from peplum, v shape, Burberry, corset to a simple cut blouse. Check out the chic and gorgeous ankara outfits below for all your events:
8.
Ankara high waist skirt
9.
Boss lady ankara side ruffles jump suit
10.
Ankara two piece crop top and flare long skirt
11.
Palazzo style ankara jumpsuit
12.
Simple cut ankara short skirts
13.
Chic ankara satin and straight cut jumpsuits
14.
Ruffled ankara high low mini skirts
15.
Casual mini ankara beach skirt