Latest Ankara gown styles for ladies 2022
Are you looking for the latest trends in Ankara fashion gown styles? These days attican fashion designers are incorporating contemporary designs with Ankara fabrics. Here are the latest Ankara gown styles that will leave you looking cool, chic and fashionable.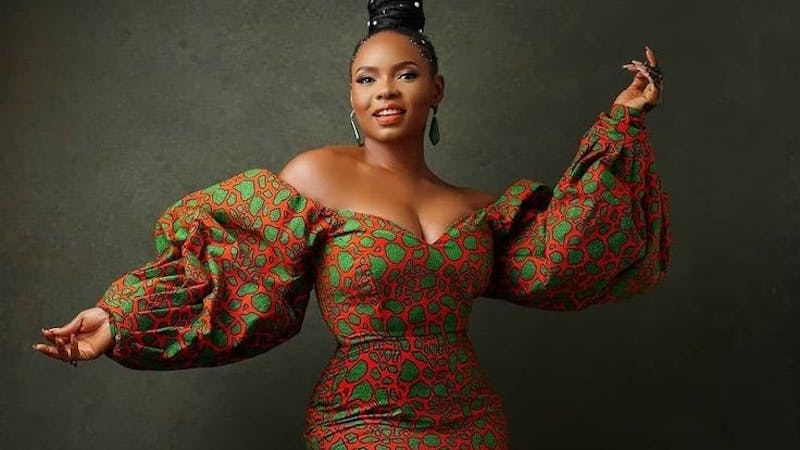 Ankara gown fashion styles are a common trend in Africa, with local tailors showcasing their creative sides. Originally, Nigerian girls and women, are known to pride themselves in long and ankle-length ankara gowns which have been the main dress style.
Especially if you are a lady endowed with an hourglass figure, then it is only normal for you to stay up to date with the latest Ankara gown styles in 2022.
The wonderful thing about Ankara fashion is that whether it is a formal party or a casual in-house day, long Ankara gowns and ankle-length frocks are suitable.
However, in recent times Ankara's fashion world has seen a shift from traditional floor-length dresses to chic, contemporary, cool, stylish, and quite elegant short-body dresses.
It seems like the African girls, especially in Nigeria, Ghana, Senegal, and cities like Johannesburg, and Lagos, have taken on the modern fashion statements. One important thing to note about Ankara fabrics is that they can be styled into any 21st-century fashion statement.
With Ankara gowns, you can never go wrong and it never gets old, it's no wonder that even some of the richest actresses in Nigeria dazzle in lovely Ankara gowns.
Even more interesting is that Ankara fabrics and gown wear are one of the best outfits for your summer holiday if you were travelling on one of the top 10 best airlines to fly in Nigeria for a vacation.
Ankara outfits are also a wardrobe saver when you don't know what to wear to the beach or lounge.
Stylish Ankara gowns look great on slim, medium, and thick-bodied women, in simpler terms Ankara dresses look great on any body type.
Take a look at the latest Ankara gowns for women in 2022 that will set you apart at any event and leave everyone staring at you in admiration.
Mermaid dresses
The latest Ankara gown fashion style is this mermaid long dress that gives off the hourglass figure with some extra details.
This form-fitting style is suitable for all body types because it features the corset waist and accentuates the curves and edges of a woman's body. Ankara can be combined with lace, velvet, or net.
The asymmetrical layers flow from the knees downwards and most women love it when the hemline touches or sweeps the floor.
Long Ankara gowns with thigh length slit.
Long gown with slits
Long gowns with exaggerated front slits are also part of the latest Ankara fashion styles. These dresses with slits are chic and popular among Nigerian women and can be worn to weddings, dinner parties, and award nights.
No doubt if you are looking to add an edgy side to your fashion style then a slit is all you need, but if you are a bit more conservative you can have a slit that is knee length.
Ankara gown with puffy sleeves
Gowns with puffy sleeves
Gowns with puffy sleeves are also part of the trending Ankara fashion statements. A combination of renaissance puffy sleeves and body con fashion, this Ankara fashion gown can be worn to the office, party, or get-together. This style usually comes in midi-length dresses or, if daring enough, come in long flowing gowns.
A lined Ankara dress/pinterest
A lined dresses
Looking to add one of the latest Ankara fashion statements to your wardrobe then A-line dresses are your best bet. They are free A-shaped dresses that can come in maxi or midi sizes depending on your local tailor or your preference.
They are cool and can be worn with sneakers, heels, or flats depending on the nature of your occasion. If the fabric is cute enough, it can also be worn to night parties and any other social gathering.
Ankle length straight dress
Ankle-length Ankara dresses give off that rich aunt vibes and it can be worn to weddings or brunch activities. Ankle-length straight dresses give off a mature and classy look. You can mix it with net or satin to achieve a more sophisticated style.
Bell-shaped dress designs
The Bell shaped Ankara gown style is one of the latest fashion expressions. This design resembles the western ball gown and comes in midi and maxi lengths.
The bell-shaped Ankara gown style is usually worn on festive occasions, especially evening and wedding events-because of the comfy and stylish details. It should add some colour to your wardrobe.
 These bell-shaped ball gowns are the dress of choice for many beautiful Nigerians. Talk about walking down the aisle in a well-designed bell Ankara dress with the scent of either of the top 20 lasting women's perfumes wafting through the room.
Flared dresses
Flared dresses are the latest Ankara fashion tics in town. The dress is fitted until it gets to the mid-riffs and spreads. Most flared dresses almost take on the A shape but with some extra wrinkles.
A flared dress can be full-length or mini. Talk about a damsel in a dress dripping with finesse. Flared dresses are the perfect outfit for a proposal dinner, especially when trying to stay conservative with a hint of classy.
Then pair up your flared Ankara dress with light makeup, heels, jewelry, and a bright big smile-Next watch you, man, on one knee as he fidgets with which finger is for an engagement ring in Nigeria. Lol
You can trust to never go wrong with a flared Ankara dress.
Shift dress
With the shift, Ankara dresses, you can't go wrong when thinking up something to wear for a romantic dinner with the man of your dreams.  Spice your shift dress up with cool strap heels and a small clutch bag to match.
If you have an adventurous spirit and plan to "Japa" to some of the best countries that Nigerians can migrate to, you could pack up your easy-to-wear Ankara shift dress and hop your way to one of the best Italian restaurants in NYC.
The good thing about Ankara prints is that it is acceptable and transcends culture; they are beautiful, intelligent, sassy, and classy.
Body con Ankara gown
A body con mini dress accentuates your curves if you have a well-defined waist. It doesn't matter if you are skinny or plus-sized. As long as you can snatch your waist, you are good to go.
For this latest Ankara body con style, you need accessories with some looped earrings or stud-like earrings.
Are you conservative? Then you can add matching skin socks or fish net to cover your thighs.
T-shaped Ankara dress
The T-shaped Ankara dress style is the latest trend in fashion statements. Many young Nigerian women have picked up this new trend of dresses to snag out with friends, have fun at the beach and play dress-up for brunch.
T-shaped attires widen from the shoulders to your knees. You can add dress robes and belts for a more sn appearance. An Ankara dress robe keeps you warm and prevents the Tee dress from blowing up in the wind.