Latest ankara styles for women and children
Have you been scouring the internet for the most fashionable ways to style your ankara for that grand event? Worry no more; we've got you covered. This post will show you the latest ankara styles, which are sure to brighten your day.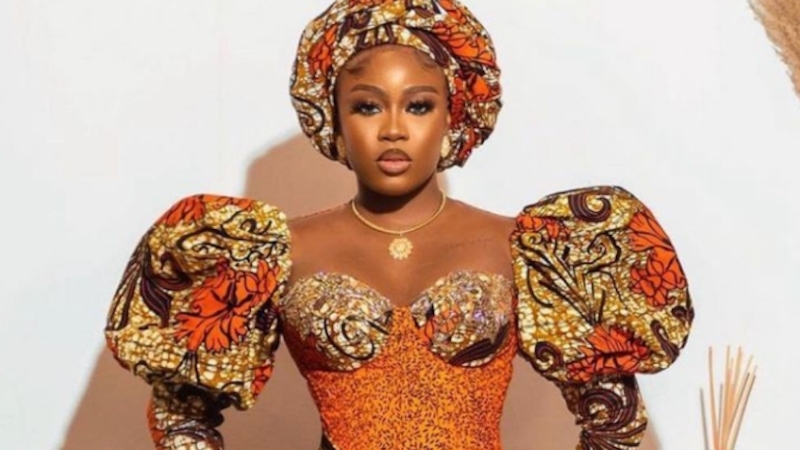 Around the world, specifically in Africa, ankara is a fabric that will never go out of style. It is well-known not only in Nigeria but also in neighboring nations such as Ghana and Senegal, among others.
The ankara style is one of a kind and has a way of drawing attention to any wearer, whether it's a woman, a man, a girl, or a child.
It is a known fact that dressing chicly is one of the best ways to increase one's self-confidence. Because of this, fashion designers provide a diverse assortment of ankara styles for ladies, girls, and children that will give them a chic look. These outfits can range from short gowns to long gowns, depending on the occasion.
As we all know, styles inspired by ankara have been around for a good number of years, and they are still very much in vogue.
There is a very large selection of different styles of ankara available for ladies, women, girls, and children. Even though most fashion designers build simple models, their creations usually look unique because they use colorful fabrics and intriguing designs.
Let's have a quick look at the latest ankara styles available for women, girls, and children:
Off Shoulder ankara short gown
Off Shoulder ankara short gown
Off shoulder ankara gowns are both sophisticated and fashionable. They can be worn by almost any woman and yet look great.
Whether a woman is plus size or not, she can choose an off-the-shoulder ankara gown that flatters her figure. Off-the-shoulder ankara gowns are not only beautiful but also appropriate for any kind of occasion. 
Knee-length, flared ankara gown
Knee-length, flared ankara gown
This little yet gorgeous ankara gown is the epitome of sophistication and ease. Not just that, it can also be customized with a wide range of accessories.
The square collar and gorgeous flared sleeves of this dress are just two of the many details that makes this ankara gown so stunning. It is one of the latest ankara styles you can show off any how you like.
This sleeveless gown is the next on our list of the latest ankara styles. It's easy to wear while still looking elegant. This ankara gown can be worn with a wide variety of shoes and bags.
Also, the addition of a gele to your already stunning ensemble will make you the talk of the occasion.
This lovely floor-length ankara gown is a fitted design made possible by the use of another fabric. Wearing this to a party and accessorizing it with jewelry, a clutch, and killer shoes is a sure way of getting people's attention.
In case you do not want a fitted ankara style, you can also make any of these free gown styles for yourself.
Mermaid gowns draw even more focus to the wearer's curves, and this ankara gown is no exception. 
This outfit is a must-have for every woman. You can start with a chic handbag and shoes, and add your own personal flair with other accessories.
It is appropriate for formal events such as weddings and traditional anniversaries.
Off-the-shoulder ankara long gown
Off-the-shoulder ankara long gown
A long dress with off-the-shoulder sleeves and some jewelry will round off your look. 
This is a lovely outfit choice for any occasion. In fact, you can't go wrong with this ankara gown.
One good thing about this particular ankara style is that it can be worn to any event.
Puffed sleeves ankara gown
Puffed sleeves ankara gown
Another latest ankara style that you'll adore is the long, off-the-shoulder gown. The bright side is that any headgear can help it look better; however, how well it does so will depend on the wearer.
Pieces ankara gown is another stunning ankara gown on our list of latest ankara gowns. This gown might include as few as eight pieces or as many as twenty-four. It all depends on the desired shape.
Pieces ankara gown commands attention wherever it goes. It is the dress to wear if you're the type that enjoys making an entrance.
You should know that children are not excluded from our list of the latest ankara styles either. Now, have a look at this ankara-inspired outfit for your little girl below.
Little flared ankara gown
Little flared ankara gown
Do you want your little girl to capture everyone's attention in that event?
If yes, then this simple but classic flared ankara gown is all you need. Your little girl will definitely look gorgeous with this outfit.
Maybe you have been trying to figure out the ideal ankara style for your girl. Now, check out this mini ankara gown.
Your girl can also look amazing in this outfit by adding a midi purse and flat-cover shoes or sandals to the outfit.
There's no rule that says little girls can't wear floor-length dresses with off-the-shoulder necklines. Make this for your girl, and she'll be the center of attention at any party.
You can also add accessories, such as a shoulder bag and a necklace that go well together.