Best places to go for christmas vacation
Have you been contemplating going on Christmas vacation yet can't figure out the best place to go? Well, we understand that choosing a place for Christmas vacation can be stressful so here's what we have done for you, we have carefully selected the best places you can go for Christmas vacation without regrets.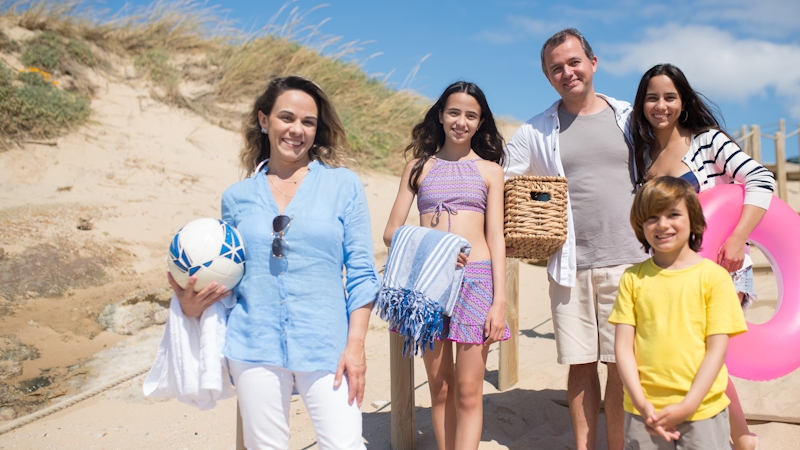 It's the most lovely time of the year, and people all over the world are getting into the festive spirit. The finest places to spend Christmas are those that celebrate the season with bright decorations and exciting festivities, and it doesn't hurt if they have added stunning natural beauty.
Many of the best Christmas travel spots are spread all over the world, making a road trip the perfect option for a relaxing December getaway. However, if you are staying in a different country, you will have to make plans for a plane or train ticket.
Here's a list of the best places to go for a Christmas vacation:
Obviously, Colorado Springs is one of the best places to go for a Christmas vacation. Apart from the fact that there is enough to do in the area for people of all ages., Colorado is economical and outdoorsy.
The city of Colorado Springs is located in Colorado, right at the foot of the Rocky Mountains. It is located close to Pikes Peak, which was sculpted by glaciers and is a landmark in Pike National Forest.
There are hiking paths and a cog railway that travel up to the summit of Pikes Peak. The Garden of the Gods park in the city is known for its breathtaking mountain vistas and unique red sandstone formations.
You can go ice skating in Acadia Park in December, ride the Santa Express Train, which has holiday music, cookies, and hot cocoa, and watch the star over Palmer Lake light up every year.
The city and seaside resort of Cape May can be found near the very tip of the Cape May Peninsula in southern New Jersey. This is another great place you can go for your Christmas vacation.
Cape May is famous for its large Victorian buildings, such as the Emlen Physick Estate, which is now a museum and has an interior that has been restored in its original Victorian style. The Washington Street Mall, which spans three pedestrianized blocks of Washington Street, is lined with stores and eateries.
Candlelit trolley tours, wine tasting, and a tree-lighting ceremony are just a few of the many Christmas-time activities available in Cape May, New Jersey, a Victorian seaside town that transforms into a Dickensian village every year.
At the Inn of Cape May, families can enjoy brunch and bingo on the beach, as well as tours of historic mansions decorated in a Victorian style for the holidays.
3.
Bethlehem, Pennsylvania
Eastern Pennsylvania's Lehigh Valley is home to the city of Bethlehem, which is located in both Northampton and Lehigh Counties. This is a city that is well-known for its extensive industrial and colonial past.
It is a known fact that Pennsylvania lights up like a Christmas tree every December. This earns it the nickname "Christmas City, USA."
If you love the idea of going on horse-drawn carriage rides during Christmas, Bethlehem will make a great spot for your Christmas vacation. Visitors here can enjoy horse-drawn carriage rides, the only live advent calendar in the country, the German-inspired Christkindlmarket and Weihnachtsmarkt, and putzes, which are small nativity scenes.
Branson is a town in southwest Missouri in the Ozarks that is well-known as a destination for family vacations. Its 76 Country Boulevard (the most famous street in Branson) is renowned and lined with theaters, which used to showcase performers of country music mostly but now feature a wider variety of forms of entertainment.
Along the strip, you'll also find the Marvel Cave, an attraction fashioned after the Wild West called Dolly Parton's Dixie Stampede Dinner Attraction, and Silver Dollar City, an amusement park.
Christmas in Branson is usually a magical show, so if you're trying to decide the best place to go for Christmas vacation, look no further. More than a thousand Christmas trees battle for attention with Branson's 6.5 million lights in "America's Christmas Tree City."
The World's Largest Toy Museum, Rudolph's Holly Jolly Christmas Light Parade, and Silver Dollar City's "An Old Time Christmas" celebration, which features more than 680 kilometers of lights, are all noteworthy.
Santa Ynez Valley is home to the city of Solvang, which may be found in southern California. In addition to its many wineries, it is famous for its architecture in the Danish style. The Danish-style town is just 30 minutes from Santa Barbara, in the middle of Santa Ynez wine country.
This is where the Elverhj Museum of History and Art is located. Europe, Japan, and the United States can be seen on display at the Solvang Vintage Motorcycle Museum.
Solvang, California, has the best Christmas spirit of all California cities while still maintaining its signature laid-back vibe. It is close to some of the best wineries in the country, has good weather all year, and has an outdoorsy vibe.
At Christmastime, there are a lot of outdoor activities during Julefest, such as holiday concerts and parades, a nativity pageant, and the Skal Stroll Wine and Beer Walk.
All these and more make Solvang, California, one of the best places to go for a Christmas vacation.
Who says having Christmas on the beach is not possible? Carlsbad, California, has seven miles of coast and glistening beaches, which makes it perfect for a Christmas vacation with family. San Diego's North County has perfect holiday weather and fewer tourists than the rest of the county.
The Carlsbad Village Tree Lighting Ceremony, the Carlsbad Village Night of Lights, and a skydiving Santa at the Omni La Costa Resort are just a few of the many Christmas celebrations and festivities that make Carlsbad, CA one of the best places to go for a Christmas vacation.
There are five boroughs that make up New York City, and they are located at the point where the Hudson River and the Atlantic Ocean meet. Skyscrapers like the Empire State Building and expansive parks like Central Park are among its most recognizable landmarks. 
As we all know, New York City is a global center for culture, finance, and the media, and it exerts a great amount of influence in the areas of business, healthcare, and arts.
New York City is popularly known as the "city that never sleeps" and is one of the best places to go for a Christmas vacation.
Observe the Christmas tree that towers over Wollman Rink at Rockefeller Center, the window displays at iconic department stores like Bergdorf Goodman and Bloomingdale's, as well as the Columbus Circle Holiday Market, are also not to be missed during the Christmas season.
Nashville, Tennessee, also known as Music City, is a terrific destination for a Christmas vacation; even though many businesses close for the holidays, there are still some bars open.
Rock out to holiday tunes at one of Broadway's many dive bars, or if nightlife isn't your style, spend your time strolling the shops in the trendy Gulch neighborhood. Get away from the cold with a tiki drink at the tropical Pearl Diver, or warm up with cheap hot chicken at Haddie B's.
Look no further than Georgia's opulent barrier island of Sea Island for a traditional Southern Christmas celebration. Sea Island is a beautiful coastal resort that is perfect for celebrating the holidays with your family.
A life-size gingerbread cottage, a reindeer parade, a children's Christmas party at the Beach Club, and a traditional Christmas eve supper for the whole family are usually available for guests.
10.
Charleston, South Carolina
Cobblestone lanes, horse-drawn carriages, and pastel antebellum buildings are defining characteristics of Charleston, South Carolina's oldest city, which was founded in 1670. These characteristics are most prevalent in the city's exquisite French Quarter and Battery areas.
Fort Sumter, a federal fortress that was the location where the opening shots of the Civil War rang out, is located across the water from Charleston Harbor, which can be seen from the Battery promenade and Waterfront Park, both of which overlook the harbor.
The truth is, Charleston's charming streets are best explored during the holiday season, when the city is less crowded, and the lights and celebrations are at their best.
Charleston's Christmas Parade down Broad Street, the lighting of the Christmas tree in Marion Park, the breathtaking Holiday Festival of Lights on James Island, and the Charleston Parade of Boats are just a few of the highlights that make Charleston, South Carolina, one of the best places to go for a Christmas vacation.