Hamisu Breaker: Full biography and girlfriend 2022
Have you heard of the song Jaruma? It's has more views on you tube than any other Hausa song. Do you want to know more about the singer of this trending song? If yes, keep reading to know everything about him.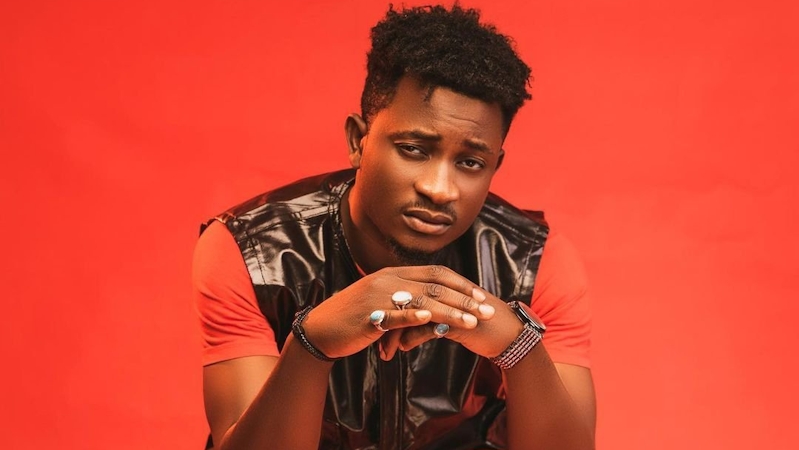 Known by his stage name, "Hamisu Breaker," he is a talented musician, singer, songwriter, and performer from Nigeria. Who songs in Hausa, his native language, have made him famous.
Even though his fame has yet to extend to the rest of Nigeria, the northern region is no stranger to Hamisu Breaker.
Since he was a teenager, he has been a singer, and his most famous song, Jaruma, is from his debut album. Jaruma has more views on YouTube than any other commercially available Hausa song ever.
Hamisu Breaker is well-known in the northern part of Nigeria as a singer, musician, and songwriter in the Hausa language. Hamisu Breaker is his nickname, although his real name is Hamisu Sa'id Yusuf.
A major reason for his fame in the northern part of Nigeria is that he sings in the Hausa language. One of the most popular Hausa songs on YouTube, Jaruma, was written and performed by him. Jaruma is a Hausa love song that got the young northerners gushing over their partners.
Hamisu Breaker's Biography
Hamisu Breaker, whose real name is Hamisu Sa'id Yusuf, was born on February 27, 1992, in Nigeria. Breaker's birthday is February 27, making him a Pisces by astrological sign.
He was born and raised in the Dorayi Gwale LGA of Kano State, Nigeria. Hamisu Breaker was born in Nigeria to parents who were of the Hausa ethnic group. This makes him a native northerner.
Hamisu was brought up in a Muslim household and is a devout Muslim. When Hamisu was young, he was known as Breaker among his peers for his proficiency in the "break dance" stunt.
Dorayi Gwale, Hamisu Breaker's birthplace, is where he attended both primary and secondary school. He was accepted to study at Wudil, the Kano State University of Technology, but he eventually dropped out to pursue music.
Singer Hamisu Breaker began his career in Nigeria singing in his native Hausa language. His career began in secondary school, and his first album, Hamisu Breaker, was released when he was still a teenager.
In 2020, he dropped a love song that became a viral sensation among Hausa teenagers. To that end, Jaruma quickly rose to prominence as one of the most-streamed songs in the Hausa music industry.
Some of the many songs that Hamisu Breaker has released since he first began his music career includes:
Daga Yarda
Sirrin Zuciya
Bakan Gizo
Jaruma
Karshen Kauna
Jaruma Mata
Kece
Mai Sona
Mai Tafiya
So Dangin Mutuwa
Nagane Duniya
So Na Gaskiya
Bazana Manta Maryam Ba
Sakon Amarya
Hamisu Breaker's girlfriend
Though it was rumored that Hamisu Breaker was in a romantic relationship with Momee Gombe whose real name is Maimuna Abubakar, a popular actress in Nigerian films, with further allegations that he was the reason behind Momee Gombe's divorce, Momee Gombe has openly denied being in a romance with Hamisu Breaker.
Currently, it's unknown whether Hamisu Breaker is in a relationship.