How to make your rental feel like your own immediately
Moving into a new place can feel intimidating, so put your stamp on it as soon as you can. From plants to painting and more, there is plenty you can do.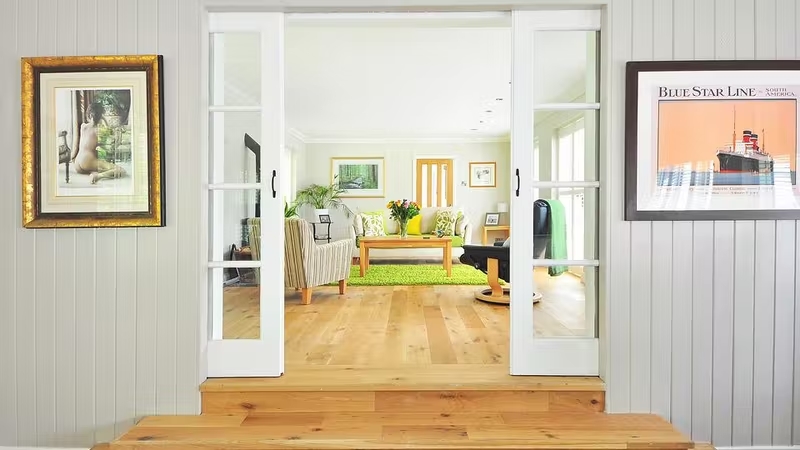 Just moved into a new place? You will no doubt be keen to make it seem like your own! Here are some of our best tips to help you make it feel like yours as quickly as possible.
The quickest way to make a rental feel like your own space is to bring in many plants. Bringing a bit of green into your space will brighten up any rental property, and plants have the bonus of removing toxins from the air.
Plants not only look good but improve your space at the same time! For an added touch of personality, try switching out those boring white pots for fun, colourful versions to add a pop of colour to any room.
A lot of rentals come with big, ugly blinds. Make the space your own by storing them somewhere and replacing them with your own. A bright, cozy set of curtains will make all the difference to a room and keep the heat in through those long winter nights.
Soft furnishings such as blankets, pillows, and rugs can also be a great way to make any space feel welcoming, and it is easy to create a cohesive theme by gathering furnishings in similar colour schemes to add your stamp on the room.
Many rental properties will let you paint walls on the condition that everything is returned to its original colour when you leave. Quickly transform any room with a few licks of paint, whether a bold statement wall or a muted pastel, to breathe some life into a room.
Ask your landlord's permission before painting anything, but consider painting some of your furniture for a similar effect if they don't allow it. 
If painting is not your vibe, try out some stick-on tiles that can be picked up relatively cheap at target and are easily placed. When you're ready to move out, peel them back off, and you are done!
One of the most important things to consider when renting is what type of insurance to get. If you're renting, go for a renters insurance plan to cover your belongings. If you're letting out your home to renters, investing in a good landlord insurance cover is worth it.
What does landlord insurance cover?
Dwelling Coverage: Landlord insurance covers all damage to your home and any structures on your property, like sheds and garages. It includes the cost to repair or rebuild.
Property Damage: Investing in landlord insurance covers you for any damage to your personal property, including theft, fire, or burst pipes.
Loss of Use: This coverage offers temporary rental reimbursement if your property becomes unlivable after a fire. If people can no longer rent your property due to repair works, landlord insurance will cover the financial loss you'll miss out on during this time.
Liability Protection: This will protect you from any potential liability claims or lawsuits you may be responsible for as a homeowner. This part of the coverage includes covering any possible injury you would be responsible for as a landlord, including legal fees and medical bills.
Other property damage: Say you have a leaky pipe that damages a neighbour's property; landlord insurance might be able to cover the cost of this too.
Overhead lighting is an easy way to make your home look dreary and flat. Warm your space up with cozy lamps, candles, and floor lamps. Add mirrors to bring in that sunshine to spread natural light around every room and brighten up your rental space.
Bringing your furniture into a rental is the best way to feel at home immediately. Cozy up on that armchair you've had in your last 5 flats, and any room will start to feel like home.
Alternatively, picking out and buying furniture just for your new property means you can put your stamp on the place and bring your personality in from day one, whether you will be relaxing, hanging out with friends, or tuning into the Grammys or other popular events on TV.
A failsafe way to bring your personality into any rental space is through some artwork. Although most rental homes don't allow nails and a hammer, try using command hooks or a fun patterned washi tape to hang frames and photos.
Alternatively, if your landlord is strict even about that, propping art up on surfaces or even larger pieces on the floor can still add those vibes you're looking for.
Add some of these, and your new place to live will feel like yours before you know it!