Protective Hairstyles for Natural Hair
If you are lokking to get healthier and more volumionous hair, then bring up your game with these easy protective styles for your natural hair.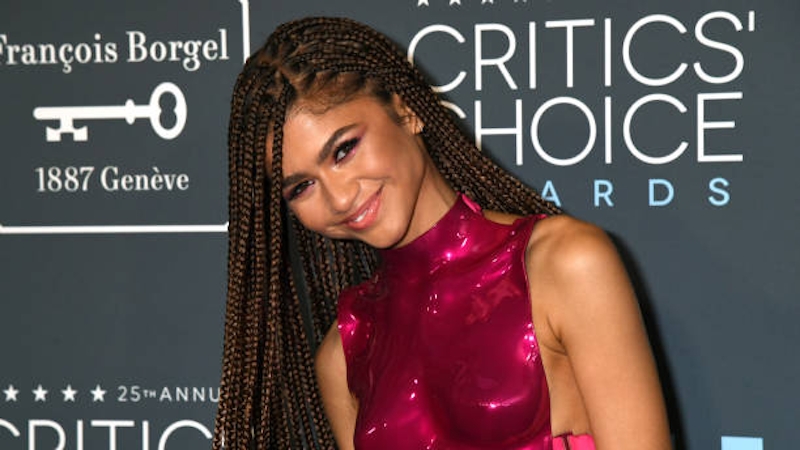 Are you African? African American? or Caucasian? Well, there are no barriers to hair care regarding protective hairstyles for natural hair. However, African hair has a special texture that requires a tiny bit more attention and maintenance to avoid premium breakage and overall hair loss.
Of course, if you have natural curls and kinky textured hair without chemical manipulation(virgin hair), you can style them into beautiful styles.
But you need to be careful because natural hair for black people gets easily damaged and loses its luster if there is no proper care.
Particularly during the cold seasons and dry seasons, natural black hair is prone to damage at these various times. Protective styles are your best bet when maintaining your black, silky, woolly hair, and you are thinking of how to care for your natural hair.
Why is protective styling important for my natural hair?
The answer is this; protective styling serves as a shield from the harsh effects of the sun, the weather, and over-manipulation from excessive combing. It helps lock in moisture for healthier natural hair.
Wearing protective styling for your hair does wonders, and your hair has time to rest and is allowed to grow. Meanwhile, you must be careful so that the protective styling is not too tight, as it could strain your scalp and lead to alopecia instead of hair retention.
If your protective style gives you a headache, you should take it out immediately. I know we all grew up believing the tighter, the better, but that concept, in the long run, has left many women bald before forty and depressed.
Yes, because a woman's pride could be in the quality and lushness of her hair. So, protective hairstyling for your natural hair is important if you want to grow your hair.
What's the best way to maintain your protective styles?
Most young women imagine their natural hair care work is done once they have protective styling. Duh, it doesn't work that way; the road to healthy hair is fueled by intentionality and pampering.
So as soon as you wear the Fulani braids, corn rows, Bantu knots, or our all-time favorite, box braids, you know that you must care for them. For instance, hair experts preach the need for satin bonnets to protect your edges when you fall asleep. Apart from protecting your edges, it helps with moisture retention and thus prevents brittleness.
Next, you must always moisturize and oil your scalp from time to time. A leave-in conditioner and coconut oil might do the trick. Then massage the oil into your scalp once in a while for triple action.
Now that you have all the previous information let's jump right into protective styles for your natural hair.
Box braids, cornrows, Fulani twists
1.
Box braids
Box braids are the most common protective style for natural hair that will stimulate growth. However, hair experts and stylists have warned of damage if box braids are left in too long or are too heavy.
So, if you are a waist or ankle-length box braids fan, adding a row of beads or other accessories that will make your hair heavier may not be a good idea.
The result of a heavy hairdo is breakage, especially if you're trying to style them in an updo. If your box braids feel too heavy, consider using small or short box braids, as heavy hair extensions may damage your natural hair and scalp.
Box braids are a universal hairstyle, especially when you are up for a date and decide to rock your hair with the latest Ankara gown styles.
2.
Fulani braids
Fulani braids are another popular protective style that also guarantees hair growth. The origin of this style can be traced to the Fula people, an ethnic group in the Sahel and West Africa.
A good thing about Fulani braids is that they are also relatively easier to maintain. The Fulani braids offer easier access to your scalp due to the spacing of the cornrows.
Fulani braids are also more convenient if you need to moisturize your scalp- by using a leave-in conditioner. You can also style your braids with cute beads.
3.
Cornrows
Talk about one of the oldest protective hairstyles. You will recall making this hairdo in Junior high at a local salon close to your house as a child.
Cornrows are here to stay; however, ensure they are not too tight, as it could also lead to alopecia(a condition that causes hair loss).
One good thing about Cornrows is that they can be done on any hair type, relaxed or natural, and that is what makes them so appealing.
L-R Bantu knot and Knotless braids
4.
Bantu Knot
You can call it Zulu knots or Nubian knots, but this protective style for natural hair is an attractive styling option that leaves you looking sleek and chic with African nuances.
Bantu Knots are neatly sectioned two-strand twists wrapped around themselves to form mini-buns or knots. The lines can be box or zig-zag, depending on the style of your choice.
Bantu knots can be formed from braids, locs, or even your natural hair. You can also roll the hair into mini buns on your own.
Bantu knots can easily be moisturized as your scalp is exposed.
The only trouble with Bantu knot hair might be sleeping at night; the mini buns could give you a stiff neck because of their protruding nature, so you might want extra pillows to support your neck.
5.
Knotless braids
The knotless box braids technique has become a trend over the past few years. Because hairstylists start with your natural hair (instead of adding extensions at the root, which weigh heavily on your scalp and cause breakage), it's more comfortable with less chance of hair loss.
Knotless braids also have a sleekness thanks to the knot-free style, creating a seamless look. With a knotless, protective style, your hair is lighter and aerated-this means you can easily wash, moisturize and air dry your braids.
L-R Faux Locs, Senegalese twist
6.
Faux Locs
If you are looking for an alternative to the traditional box braid protective staying, Faux Locs is your hottest option. Faux Locs is generally considered one of the year's hairstyle trends because of its low maintenance and protective styling.
We have seen celebrities rock this style with a bohemian feel to it. Often confused with loc extensions, faux locs are a more temporary option. While they're installed, your natural hair can be protected from heat and over-manipulation.
7.
Senegalese twists
Senegalese twists are one of the most popular protective hairstyles in the natural hair community Asides from box braids and cornrows; the rope-like twists are made up of two strands wrapped around each other for each section.
If your hair is not long enough, you can use hair extensions to give it a more classy look. Depending on your preference, Senegalese twists can be big, mini, or small.
If you are trying to switch things up, you can play with different colors, probably gold and black or wine-colored hair extensions.
Halo braids, Flat twists, Ponytails, goddess locs
8.
goddess Locs
If you know goddess locs, notice how it is similar to faux loc, the only difference is the loose and curly strands. The goddess loc protective style can be installed like a crotchety or individually, depending on how you intend to style it.
They are also lightweight and can be washed and oiled; you can also leave them in for longer, and they are best suited for all hair types, either relaxed or virgin.
9.
Flat twists
Flat twists are the easiest protective styling to do in an instant at home.
Flat twists are versatile, protective hairstyles and can be worn by both relaxed and virgin hair types. It's similar to cornrows, only that it involves twists from the roots of your 4c hair or any hair type this time.
Flat twists can only last for a week or two at maximum.
10.
Loose Ponytails
You can never go wrong with a loose ponytail as a protective style. Ponytails are a lifesaver if you don't have time on your hands and need to look classy and bougie. Pack your hair and use a silk band to hold it; style your edges and use any hair extension at the tip, viola!
Remember, your ponytails shouldn't be packed too tightly, or you could put a strain on your edges which can lead to baldness.
11.
Halo braids
Halo braids are easy and simple protective styles. It suits all hair and face types. If you want your hair up and out of your face while still looking effortlessly good, a halo braid gives you double the texture for a truly unique look. You can style with edge control or mousse.
The wrap braid can be twists or three-strand braids; you can also leave room for curly strands to add some style.
Can natural hair grow without protective styling?
While there is no defined answer to this question, hair experts have advised that it is possible to grow your natural hair without protective styles. However, you need to proceed with caution.
YOu have to be careful because leaving protective styling out of the equation means your hair becomes your number one priority. You must ensure you pay extra attention. Moreover, this is more time-consuming.
If you believe you can devote all your time to nurturing and caring for your hair, then you can leave protective styling out. If you can swear that your hair will always be moisturized, you can beat the fight against breakage.
Generally, your natural hair is susceptible to all kinds of conditions in the weather; if you believe you can dodge all the bullets of humidity, sun, combing, and the like without getting your hair in trouble, great! If you can't save yourself the stress and turn to protective styling to keep your natural hair safe