Surprising Ways to be social and entertained on the go in Nigeria
There are many ways to keep yourself entertained and stay excited; you can go to the movies or, most importantly, check out our list of Ways to be social and entertained if you reside in Nigeria.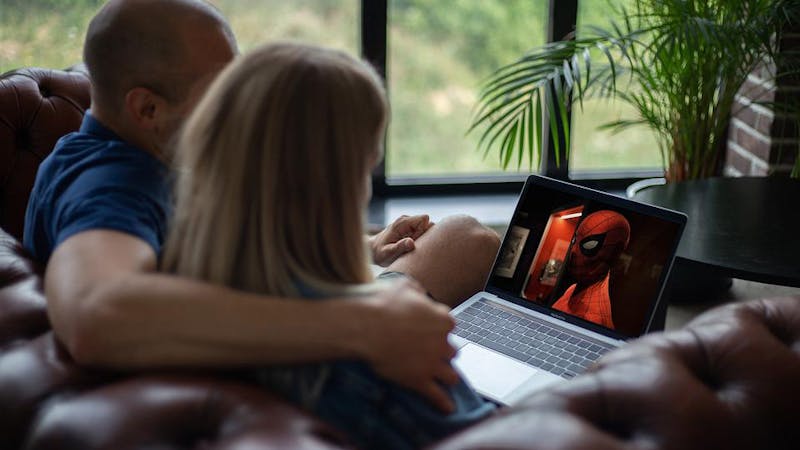 Nowadays, most people separate online social activities from the usual entertainment space, but there was a time when some social media platforms would integrate additional ways to have fun.
This isn't the kind of fun like getting quick hits of silly chuckles from TikTok, but dedicated applications within the platform that delivers true entertainment.
Of course, there are still a bunch of surprising things you can find across social media, but for real fun-plus-social time, you need to look elsewhere. Here's how you can get thrills with some conversations and even teamwork on the side. 
1.
Critical Ops
With modern smartphones being so powerful, even at the lower end of the price scale, truly exciting mobile games have taken hold. For a great time with your friends in some FPS action, Critical Ops is the game for you.
Created by mobile developers Critical Force, you need to team up and perfect your strategies to best its challenging game modes, with the gameplay leaning heavily on tactical plays and fast reflexes.
All three main game modes see one team take on another, with you getting to pick from Defuse, Team Deathmatch, and Gun Game. In the game's social menu, you can add friends, join them or send an invite, and chat through the app itself. You can also build your clan, host private games, and even set up tournaments for prizes.
2.
Football Studio
It's not a secret that live streaming is becoming a huge source of entertainment and community building online. In fact, by 2028, the live streaming market is set to reach $4.26 billion, growing at a rate of 22.4 percent.
It's quite staggering, but it boils down to the innovations being applied to the tech, with one of the most novel approaches being seen in Football Studio.
In Football Studio, you get a live football commentator and a professional croupier all in one, playing accurate money rounds of Top Card in this fan-favourite live casino game while keeping up with the football scores. At the same time, you can join the discussion via the live chat button.
3.
Hearthstone
A standout game in the eSports space for being a card game, Hearthstone continues to boast millions of players and currently sits on 50 million downloads with a 4.1 rating from 1.86 million reviews. It's a colossal game, with its World Championship each year awarding $1 million up to 2019 and then, in 2020 and 2021, $500,000 as its prize pool.
Playing games competitively becomes a lifestyle choice, one that only the most dedicated and talented should pursue, but there's plenty of room in Hearthstone for social play. With synchronous chat, emotes, an invite mechanic, gifting, and lots of competition, it's already a social app, but its interim game director, August Dean Ayala, seeks to add guilds to the mix. 
4.
Spotify Live
Music is big business in Nigeria, and Spotify continues to battle for the top spot in the free music app rankings, alongside Boomplay and Audiomack. Among the most-listened-to stars on the platform include Asake, Davido, and Burna Boy – the latter two of which are among the top ten highest-earning musicians in the country.
In 2021, Spotify made the bold move to attempt to branch out and create a social space, calling the extension Spotify Greenroom. Aimed at connecting fans and creators while tuning into Spotify's offering, it has been updated several times over.
Now, the 406 million Spotify listeners can turn to the next iteration, Spotify Live. The colossal music platform states that the change is to reflect its focus on live audio creators and live experiences for its users. In the app, you can chat with fellow fans and even join the host onstage. 
5.
Patreon
If you like to watch videos on YouTube from creators, you might have noticed some of them referring you to their Patreon page. It's here that creatives can earn money from their work, get support from passionate fans, and create communities to discuss the topics of the page and deliver feedback.
Via monthly memberships, you can follow impressive creators, get access to exclusive content, and join their other fans in discussion and communication with the host themselves. The 2013-established platform sees over $100 million per month go to its creators, with videos and podcasts being the biggest categories.
On the one hand, you could follow an existing and popular creator to get social and enjoy their creations. On the other, you could become a creator, offer access to exclusive content, and cultivate your own community to improve at something that you already enjoy, such as showing off a skill or discussing a hobby. 
Entertainment and being social online certainly don't have to be separated, with all of these apps built for fun and enjoyment, successfully infusing social features for you to explore.