What should You take on a Business Trip?
Aware that business trips require certain essentials, we have compiled some necessary companions for your next business meetingsl or conference.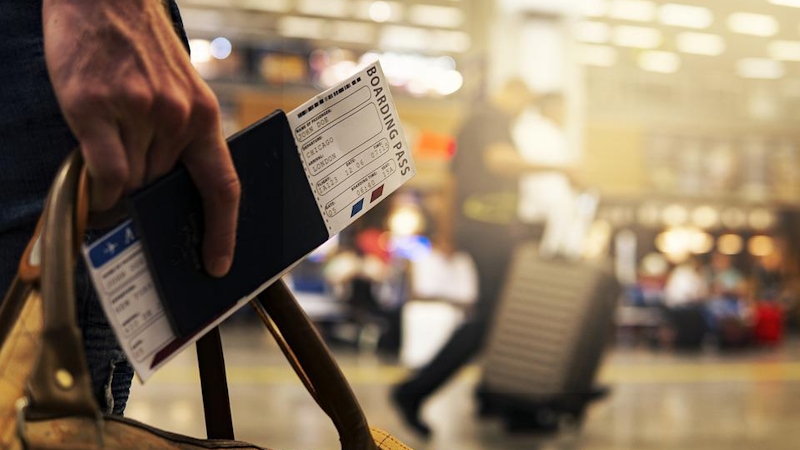 It seems that every decent business owner knows well what to pack for a business trip and doesn't need anyone's tips on that matter.
However, when it comes to travelling, we often realize that we lack many things. It would be great if someone told us to pack and take them with us. 
If you are going on your first business trip or usually do not prepare wisely for it, check the tips below that will help you manage your time and business more effectively. Since it is not the same as travelling with your friends or family to a resort, it requires a little bit of a different approach.
You must stay productive during the overall stay, so here are the best things to take with you on your trip for business. They will help you remain as productive as in your office. 
A complete innovation for all business owners and entrepreneurs is a Fax App. If you need to send a fax from iPad or your phone, just use the related app.
No worries, you do not need to take a big stationary faxing machine with you. All you need is just your phone or iPad. The app should be installed on your device. Now, you just take the phone out of your pocket, scan the document or choose the one from your folders and fax it.
That iPhone tool allows you to do various manipulations with your documents, such as cropping, editing, highlighting the most significant parts of it, etc.
It also grants you a phone number; you can even change it monthly for free. The recipient doesn't have to use an application on his iPad to receive your message. It's possible to receive faxes on their mobile devices and stationary machines. 
The necessity to send faxes may arise whenever having a business trip. Now, you do not need to hurry and look for a fax machine in your foreign office or hotel. Just use the phone we bet is always with you during your business trips.
It gives you a chance to always be in touch with your partners, investors, employees, etc., and never miss the chance to send or receive important documents once needed.
It also allows you to easily track the history of faxing, check the receiving and sending statuses, and manage your folders and files. 
Although having headphones sometimes seems unnecessary or too obvious, many people still neglect this option. They should not, though, since different audio accessories are one of the top tech essentials that must always be with them on their business trips.
You can choose those that suit you most of all. There exist wireless earphones, noise-cancelling headphones, etc. Pick those that you think are the most helpful in your case. 
So, why do you need audio accessories? You may need to listen to important audio messages or conduct video conferences anywhere, sometimes even in the airports, when they are urgent and cannot be rescheduled. Using audio accessories will ensure your privacy, so there will be no witnesses to your conversation. 
The necessity of charging your phone or iPad can be urgent, especially during trips. When travelling for business, you cannot afford to have a poor battery and switch off your devices.
Power banks are one of the most helpful accessories to take with you. The only thing to remember is to charge it on time, so it can serve you longer whenever you need its help.
4.
Universal travel adapter
Strange, but many business travellers often forget that different countries have different power requirements. You may even burn your device when charging your iPhone or iPad with its charger overseas.
It will never happen if you get a universal travel adapter and take it on every trip with you. It will also prevent you from such a problem as running throughout the city searching for a local adapter to charge your devices. Yes, it happens too often, unfortunately.
You probably often think bringing your laptop with you is an extra headache. You can always use your iPad or smartphone to access your website, different admin panels, etc. However, it is not so. Very often, your laptop contains too much important information and data, including saved passwords you cannot remember.
It will be a struggle when trying to recall your passwords and trying to access the websites you need abroad. By the way, it would be good to have a VPN app on your laptop so that you have no problems logging in to your websites overseas. 
6.
Portable Wi-Fi hotspots
You definitely must always be online during your business trip. A portable Wi-Fi hotspot connects you to a cellular network and allows you to share Wi-Fi with your device. No wires are needed. Public hotspots may not be secure, so try to choose a mobile Wi-Fi hotspot for your safety. 
Expenses on a business trip are real trouble. You usually spend more than planned. Managing them would be a good idea. To do it, you can install any app that helps manage your expenses.