Best outfits for your summer holidays
The summer is here. Here are carefully selected best summer wears to choose for your summer holiday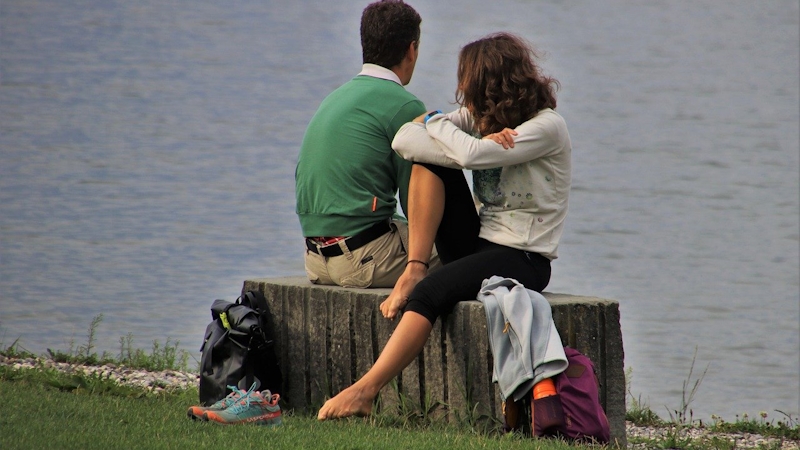 We love summer! First of all, because duh. Secondly, it's time for the long-awaited holidays!
After the year we have had, we are more than ready to leave the work and other worries behind, at least for a week or two. We're also excited to bust out our favourite summer clothes because sweatpants are no longer fun!
But sometimes packing for holidays can get seriously overwhelming. What should a guy wear? What looks good during the day at the resort or beach town, and what's best for long dinners at night during summer? 
Well, stress no more because we've got you covered! Here is a list of carefully selected best outfits to wear during the summer holidays. 
Before we get into the details, let's review the basics - the fit, the fabrics, and the colors.
First, you want your summer clothes to be made from natural fabrics - cotton, lightweight merino wool, linen, or silk - because they are breathable and perfect for warm weather. Ditch synthetic cloth unless it's specially designed for your workouts! 
Secondly, get the right fit. Often guys associate holidays with the ultimate comfort and loose, oversize clothing.
And while you do want to be comfortable, you also want to look good. Choose that golden middle where your linen trousers and nice and airy but still keep the shape, and your tees are casual but still show your form. 
Lastly, this is your time to wear something in brighter colors. We all love that navy or grey, but the holidays are ideal for trying something new. To avoid looking like a 12-year-old, choose pastel yellows, pinks, blues, and greens. 
When you are on a summer holiday, you want to cover your bases by packing the essentials for all possible situations. You are probably going to spend some time at the beach or pool, do some sightseeing and enjoy your nights at the restaurants and bars. 
Choose wisely on the outfit you will wear during your summer holiday
Here are the packing essentials that, depending on whether you're a minimalist or love clothes, you can adjust to your personal needs.
A few linens and patterned cotton shirts
T-shirts: V-necks, crewnecks, and polos
Linen trousers, chinos, and chino shorts
Cotton, linen, or merino wool jumper
Hoodie, athletic shorts 
Hat or a cap, shoulder, and beach bags
Unstructured linen or cotton blazer
Loafers, sneakers, flip flops, or slides
Swim trunks (take two pairs)
Optional: a lightweight suit 
Accessories: a watch, simple leather bracelet, neckerchief
You can create multiple outfits from the list above, but here are some ideas for different occasions.
For the day in town
Pair lightweight cotton or linen tailored trousers, and a short-sleeve shirt helps you stave off sweat without bearing too much skin. Go monochrome or mix it with different colors (e.g., beige trousers and a green-patterned shirt). 
For the beach or the pool
Wear your swim trunks with a linen shirt to protect yourself from the sun and for those beer trips to the bar. Flip-flops and slides will work best for footwear but opt for loafers if you're going to lunch later. 
For drinks at the beach bar
We love the combination of printed tropical shorts and a plain t-shirt in white or pastel colors. Choose a high-quality tee like the v-neck tee shirts for men from Fresh Clean Tees to look relaxed yet put together. Loafers will work best here.
For lunch with the family
 Tailored shorts and a short-sleeved shirt are your best call for lunch with the family. You'll be comfortable yet will still look like you care (because you do, right)? Always make sure your shirt and shorts are not too baggy. We're not going for 90s Disneyworld vibes here! 
For dinner at the restaurant
Are you going out for dinner? Put on your favorite polo shirt and tailored trousers, and grab that jumper if it might get chilly. This is the ultimate dinner look that's pretty comfy yet posh. 
For cocktails on someone's boat
Whoa, sounds fancy, but you can get invited! That's where your lightweight suit comes in.
Menshealth.com recommends a summer suit with breathable fabrics like cotton and linen to beat the heat. Opt for pastel colors over something dark, pair it with a simple plain white V-neck, and don't forget your boat shoes.