What to wear on a first date: A guide to landing a second date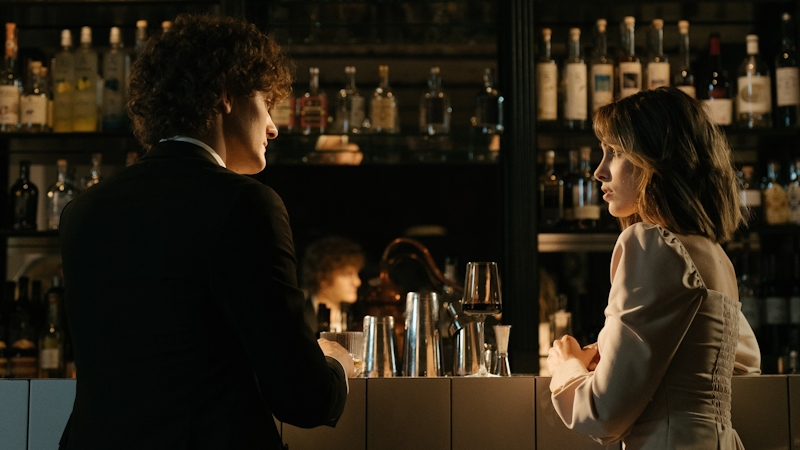 Finding the right outfit for a first date can be challenging. It is more challenging when you are unsure of the type of person you are meeting. Since you only have one chance to make a first impression, choosing what to wear on a first date may be stressful, whether you are meeting someone in person or through a dating app.
On a first date, it makes sense to want to look your best, and chances are your date is worrying about what they are going to wear as well.
Perhaps you have been counting down the days, and now you must choose something to wear. Well, choosing an outfit for a first date might be difficult with so many things to think about, which include; "Is it going to be a casual date? A dinner date? A lunch date? A movie date? A coffee date? 0r, are we meeting in one of the most expensive hotels in Nigeria?
Probably the ideal dress you chose in advance becomes unexpectedly ruined, see-through, or torn. Your anxiety begins to rise, and you start debating between a conservative and a courageous course of action. You want your appearance to convey both joy and mystique, yet you cannot figure out what to wear to get the looks you want.
If you have ever found yourself in this predicament, keep reading because we have got all the information you need, including advice on how to dress confidently and wardrobe suggestions that will impress your date.
Here are some fantastic wardrobe suggestions for your next date;
1.
What to wear for a coffee date
If there is ever a time when you feel like you have "nothing to wear," it is when choosing what to wear on a first coffee date. Choosing the ideal outfit can be stressful, making you doubt your sense of taste and everything you own.
However, being relaxed and genuine is the ideal way to dress for a date. You should feel confident and at ease in your clothing, especially when it comes to coffee-date attire.
Whether you decide to wear a dress, a skirt, or jeans, the informal meet-up requires a smart outfit that showcases your personality. There isn't a tried-and-true first-date recipe; rather, the greatest coffee-date dress is one that makes you feel and look your best. Ideas for a coffee date's outfit are provided below;
Crop top, pants, and a kimono.
For a coffee first date, wear a crop top, pants, and a kimono. Use flat sandals or sandals with a low heel and a modern mini bag. This will not only make you look super gorgeous but will capture your date's undivided attention.
Crop tank top and wide-leg ripped jeans
You can also pair a crop tank top with wide-leg ripped jeans to look smart and attractive.
2.
What to wear for a dinner date
The enthusiasm may lead you to believe that anything basic will not be enough to leave a lasting first impression. However, keep this in mind, your personality is unquestionably the most distinct aspect of your ensemble.
Whether your date is the son of the richest king in Nigeria or has the most expensive car in the world, be yourself at all times; never give the appearance that you are someone else. Additionally, simplicity is seen to be the safest choice, but you can experiment with prints, colors, and accessories to create a few cute, original looks for a first date over dinner.
Svelte off-the-shoulder minidress.
Put on a svelte off-the-shoulder minidress, a pencil-heel cover shoe, and lovely accessories. On the other hand, because it is the first date, be careful that your tiny dress is not too revealing and your makeup is not too over the top.
Flared gowns are usually the best when it comes to dinner dates. Wear a flared gown with pencil heel cover shoes and guess what? You are good to go.
3.
What to wear for a casual date
Compared to evening dates, daytime dates tend to be more laid back. Permit yourself to be a little bolder with your accessories. Accessorizing is a terrific way to add uniqueness to your outfit without going overboard. A pair of statement earrings, along with a pair of vibrant shoes, will liven up a plain outfit like jeans and your favorite t-shirt or a more understated dress.
Jeans and a lovely top are always a good choice for a casual date. In case there are any unplanned romantic strolls, it is a good idea to wear comfy flats as well.
If you want to add another layer, a blazer or a classic jacket will keep you warm and dress up your appearance in case the daytime event lasts into the evening.
Crop top, jeans and sneakers
You can also pair a crop top and fitted jeans with sneakers for a casual date. A first-date wardrobe that is casual-chic would include a reliable halter top, attractive slacks, and platform heels.
4.
What to wear for a movie date
The only factor that should be considered while picking an outfit for a date is your destination. You do not have to dress up to the nines for a movie date, but you should not be too casual, either. Choose straightforward outfits that combine dressy and casual attire.
Movie dates are not official dates. So, do not dress too officially, and do not also dress too casually. Go with a straight sleeveless gown, sandals, or low heels with little or no makeup. 
Wide-legged flared pants and a flared- hand top
To be warm and appear stylish, go with wide-legged flared pants and a flared hand top. Put on a pair of sandals or low-heeled shoes with this.
5.
What to wear for a lunch date
You still want to look your best, even though it might not call for the polished outfit that drinks in the evening could.
 You want to put on an outfit that will not only showcase your unique style but also be appropriate for the rest of your day, whether you are seeing your date for a meal during your lunch break or having a brunch planned for the weekend. These ensembles will enable you to transition seamlessly from a morning of errands to dinner with your lover.
Matching trousers and a girly shirt
A matching set eliminates the hassle of selecting an outfit and is fashionable. Wear matching trousers and a girly shirt to a lunch date, and accessorize with feminine sandals and a cute hat.
Straight, slender gown with front slit
If you are a dress lady, wear a straight, slender gown with a slit at the front. Do not forget to accessorize generously. Lastly, wear low-heeled sandals to look smart.
Dress up with your favorite pair of jeans, a sleeveless free blouse, and heel sandals; then you are good to go; your date won't be able to take his eyes off you.
Jeans and sleeveless free blouse
Be comfortable; that is the most important thing on a first date. Being at ease in your clothing will make you feel more at ease and confident, which is the secret to winning your date's heart.
Additionally, how you dress can make or break your first date. Keep in mind that initial impressions are crucial. While it is undeniable that what you wear says a lot about who you are, it's best to pick your first date's attire from the options above. Keep your cool under pressure with the above first date wardrobe suggestions that will have you looking like a snack in no time.