How to Take Screenshots on iPhone
Taking a screenshot is an interesting daily activity for most people with their mobile devices. Well, at the end of this piece, you will know how to take screenshots on an iPhone.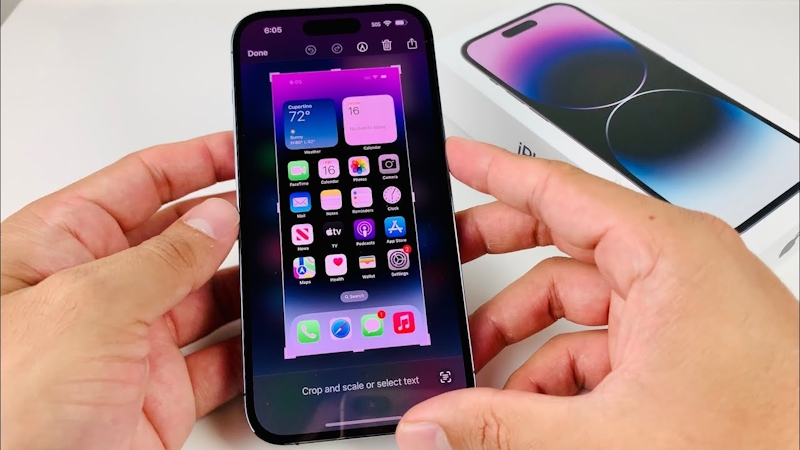 Do you use an iPhone and do not know how to capture images on your device? Or do you need the right knowledge about taking screenshots on an iPhone? We have got you, as this piece entails detailed information on ways to take screenshots on an iPhone.
With millions embracing its beautiful layout and functionalities, the iPhone is currently one of the best mobile devices in the world. iPhone devices come in different series, ranging from the dirt-cheap iPhone XR to the very pricey iPhone 13 Pro Max and 14 Pro Max.
Taking screenshots on iPhones is similar except for the older iPhone series (6, 6s, 6 plus, 6s plus, 7, 7 plus, 8, and 8 plus), with a home button used for screenshots.
Collectively, users worldwide take screenshots of images they find useful for the future; therefore, screenshotting is a daily activity. Check out ways to take screenshots on all iPhones below:
Taking Screenshots with Home Button
Taking screenshots with the home button is particular to the following iPhone series:
iPhone 6
iPhone 6s
iPhone 6 plus
iPhone 6s plus
iPhone 7
iPhone 7 plus
iPhone 8
iPhone 8 plus
The peculiarity of this series is the home button, which has different functionalities and taking screenshots is one of them. Therefore, if you use any of these series, take the following steps to take a screenshot on your phone:
iphone 6 screenshot layout
Step 1:  Locate the home button and the lock button (always on the right side of your phone)
Step 2: Press the lock button and home button concurrently at once 
Step 3: Lastly, release the buttons. 
Now you've successfully taken a screenshot you can edit the image or share it with friends.
Screenshots with Physical Buttons
Taking screenshots on an iPhone with physical buttons, that is, the volume up button and the lock button, is the most common method used by most people. Easy and swift, this iPhone screenshotting method can be performed only on the following models:
iPhone X
iPhone XR
iPhone Xs Max
iPhone 11
iPhone 11 Pro
iPhone 11 Pro Max
iPhone 12
iPhone 12 Pro
iPhone 12 Pro Max
iPhone 13
iPhone 13 Pro Max
iPhone 14
iPhone 14 Pro Max
These iOS devices do not have a physical home button like the iPhone 6, 6s, 6 plus, 6s plus, 7, 7 plus, 8, and 8 plus.
Volume up button and Side button location
The second iPhone screenshot method involves the following procedures:
Step 1: Locate the volume up button (on the left side of your device) and the lock button (on the right side of your phone).
Step 2: After locating, press the buttons simultaneously to capture the screenshot.
Step 3: Proceed to edit, save, or share the screenshot, as seen in the image below. 
Taking screenshot using physical buttons display
iPhone Screenshot with Assistive Touch
Sometimes iPhone users find the button procedures too tedious. In such instances, users can fall back on the assistive touch feature integrated into the device. To use the assistive touch feature for screenshots on iPhone, do the following:
Step 1: Navigate to your phone's settings and enable the assistive touch feature by going to Settings > Accessibility > Touch > AssitiveTouch > Turn On AssitiveTouch.
Assistive touch procedure
Assistive touch procedure
The default assistive touch does not have a screenshot button. Therefore, you have to add it as discussed in the step below:
Step 2: To add a screenshot button to the assistive touch arrangement, go to Settings > Accessibility > Touch > AssitiveTouch > Customize Top Level Menu. From there, you can click on any of the default icons to add the screenshot function or press the plus icon on the right-hand side, as seen in the image below. 
Step 3: When this is done, there's a white circle icon on your screen you can click to access the screenshot function. Capture the screenshot, and that's all.
Adding screenshot to the top level menu and the display menu on home screen
Notes:
Ensure you are on the screenshot page or image before following these procedures. This way, you won't take the wrong images.
To access your screenshots, go to Photos > Albums > Recents, or go straight to the image on the photos.
The assistive touch feature is found only on iPhone 7, 7 plus, 8, 8 plus, X, XR, Xs Max, 11, 11 pro, 11 pro max, 12, 12 pro, 12 pro max, 13, 13 pro max, 14, and iPhone 14 pro max.