Ozoemena Joseph Chukwu: BBNaija Ozo Biography, Net Worth, family 2022
Ozoemena Joseph Chukwu, known as BBNaija Ozo, is a sports analyst and a consultant. Ozo was among the Big Brother Naija Lockdown Housemates. Here is a brief article on Ozo's biography and net worth.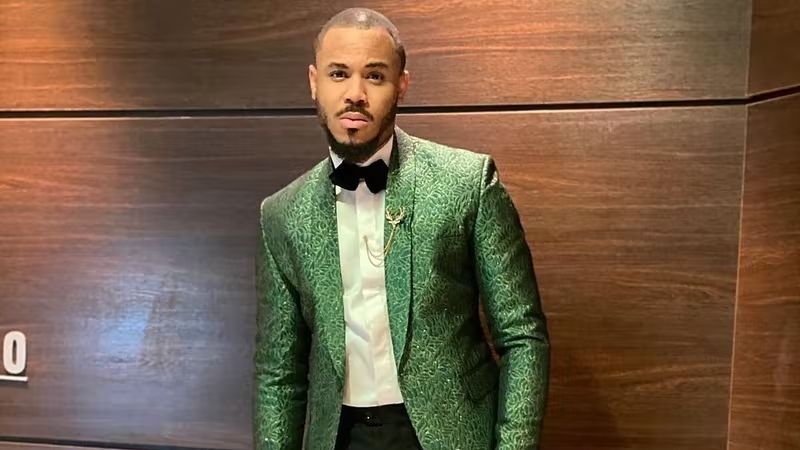 Ozoemena Joseph Chukwu, known as BBNaija Ozo, is a Sports Analyst and consultant. Ozo was among the Big Brother Naija Lockdown Housemates. Here is a brief article on Ozo's biography and net worth.
Ozo was evicted in the penultimate week of the show with former housemate TikyTee. Ozo made airwaves during the Big Brother Naija Lockdown show; he was tagged as overly handsome and gentle.
Ozo was also associated with BBNaija Nengi; Ozo consistently pushed to have a relationship with Nengi, who always stated that Ozo was not her type.
Ozo's BBNaija fans identify as Superions on Twitter, Instagram, and Facebook. They passionately campaigned for him to stay in the house till his eviction.
Ozoemena Chukwu was born on 4th August 1993. The BBNaija housemate was born into a wealthy family. Ozo was born and brought up in Imo state Nigeria.
Ozoemena, popularly known as BBNaija Ozo, is a 27 years old Consultant and entrepreneur from Imo State. According to him, one of his most outstanding achievements was working with UEFA Federation for Europe.
BBNaija Ozo Bio Data

| Birth name | Ozoemena Joseph Chukwu |
| --- | --- |
| Nickname | Ozo |
| Date of Birth | 4th August 1993 |
| Age | 29 (2022) |
| Nationality | Nigerian |
| State of Origin | Imo State |
| Ozo's Net worth | $45,000 (2022) |
Ozo's Family and Background
Ozo was born into three sisters, making Ozo the only son of his father and mother. Since Ozo made it to the Big Brother Naija house, there have been enquiries about his family and background.
Ozo has three Doctors in his family (his father and two sisters), and Ozo also has a sister practising Law. His mum is a professor.
Ozo's Educational background
BBNaija Ozo reportedly comes from a family of intellectuals, as explained earlier.
He attended the Kharkiv National University Of Radio Electronics, where he graduated with a first-class Bachelor of Science degree in Economics and Cybernetics.
Between 2016 and 2018, he was a student at Riga Technical University. The institution is based in Riga, Latvia, Northern Europe. He graduated with a Master of Science degree in Business and Financial Management.
In 2017, BBNaija Ozo attended the Biznesa Augstskola Turība (or simply Turiba University), the largest business school in Latvia. At Turiba University, Ozoemena Chukwu obtained a degree in Strategic Communication For Leadership, Communication and Media Studies.
During his Lockdown house stay, fans and housemates described BBnaija Ozo as a master communicator; BBNaija Ozo was also famous for his superb presentation skills.
In 2017, BBNaija Ozo trained at the Professional Football Scouts Association, where he obtained football scouting skills.
Career and Job experience
BBNaija Ozo's most recent job was the role of a human resource and compliance manager for Dezern Nigeria, a chemical manufacturing company with several branches in Nigeria. He worked with Dezern Nigeria in the year 2019.
BBNaija Ozo's first known gig worked as a Chief Operating Officer at Stemay CCXL3 clothing between 2012 and 2015.
BBNaija Ozo family; Father, mother and three sisters
According to The360report, BBNaija Ozo's net worth is estimated at $45,000. As stated earlier, BBNaija Ozo has worked for different companies and held reputable positions.
BBNaija Ozo also made More than 3 million Naira with a brand new Innoson car while in Biggie's house.
BBNaija Ozo says he is single and is currently not linked with any girlfriend or partner. Ozo is not married, either.
However, while in the BBNaija house, Ozo grew fond of fellow housemates Nengi and Dorathy. She tagged Dorathy, who had a thing for him as a friend and pursued a love interest with Nengi. Ozo described Nengi as beautiful.
BBNaija Ozo once said that the only person he saw or who attracted his attention after the initial entrance into the Lockdown house was Nengi.
BBNaija Ozo is very active on social media via his official Twitter and Instagram accounts.
His Journey into the Big Brother Naija House
BBNaija Ozo was the first Housemate to enter the Lockdown House. While in the house, Ozo quickly became friends with Dorathy; the duo was inseparable.
BBNaija Ozo's journey in the house was quite remarkable; he won many wagers and tasks; this stride earned him a solid fan base.
Ozo was also tagged as quite a diplomat.; Nengi even complained that he was too peaceful for her taste. BBNaija Ozo, in every debacle, will always avoid choosing sides.
Ozo was deeply in love with fellow BBNaija housemate Nengi. He never missed a chance to show his affection for Nengi.
BBnaija Ozo with his Love interest, BBNaija Nengi in the big Brother House
Big Brother Naija fans had conflicting views about Ozo; some saw BBNaija Ozo's attitude toward Nengi as a curse that may have led to his downfall. Others strongly believe there is nothing wrong with being open about who we love.
Ozo was the second Housemate to win the Head of House (HoH) task after Nengi and shortly after winning the HoH, he surprised fans by choosing Dorathy as his deputy, though he later won the HoH task for the second time and chose to deputize his love interest, Nengi.