André Onana breaks silence after leaving Cameroon camp
Cameroon goalkeeper André Onana has spoken out about his departure from the national team's camp in Qatar for the ongoing 2022 FIFA World Cup.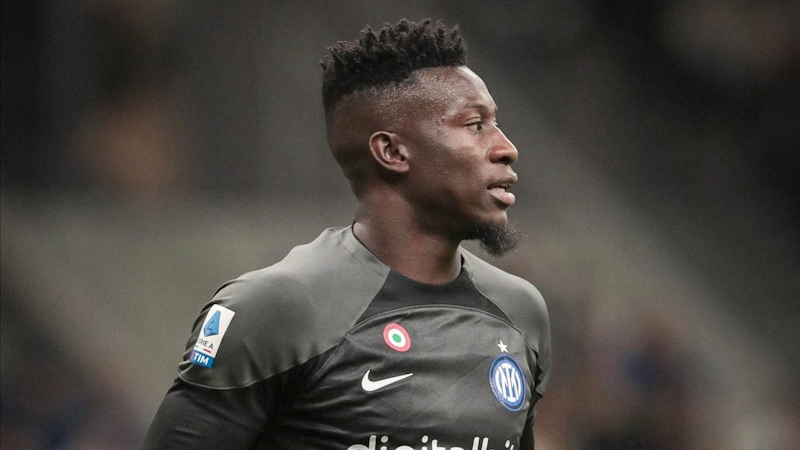 Cameroonian goalkeeper André Onana has withdrawn from the 2022 FIFA World Cup after being suspended by the country's football federation, Fecafoot, on Monday.
According to reports, the 26-year-old goalkeeper was dropped from the Cameroon squad due to disciplinary issues with the country's national team coach, Rigobert Song.
Onana, who had flown to Paris before travelling to Yaounde, Cameroon's capital, issued a statement about the situation, claiming that the head coach was unwilling to work out their differences.
"I have put all my efforts and energy into finding solutions to a situation that a footballer often experiences, but there has been no will on the other side," Onana said in a statement on Twitter.
"However, I always respect and support the decisions of the people in charge of pursuing the success of our team and country."
Despite being out of the tournament, Onana still holds the national team close to his heart and has pledged his support from afar.
"I extended all my strength to my teammates because we demonstrated that we are capable of going very far in this competition," he added.
Onana was left out of Cameroon's squad that drew 3-3 with Serbia, with goalkeeper Devis Epassy taking his place in the Indomitable Lions' second group-stage match on Monday.
The goalkeeper is said to have objected to the head coach's instruction not to leave the 18-yard box while manning the goalpost.
Onana, who has played a key role for Cameroon in recent years, made several touches outside of his 18-yard box in Cameroon's 1-0 loss to Switzerland, which the head coach may have interpreted differently.
Cameroon will face Brazil, one of the tournament's favourites, in the last leg of their group stage on Friday at 8:00 p.m. The Indomitable Lions are in third place in Group G with one point, two points behind second-placed Switzerland.
To advance to the round of 16, Rigobert Song's team must defeat Brazil, who have won their first two matches in the tournament.