Prison FC players: Complete list of footballers who have served time in jail
Crime is prevalent in every walk of life, and football is no exception. This is the most extensive list of Prison FC players, i.e., footballers who have served time in jail.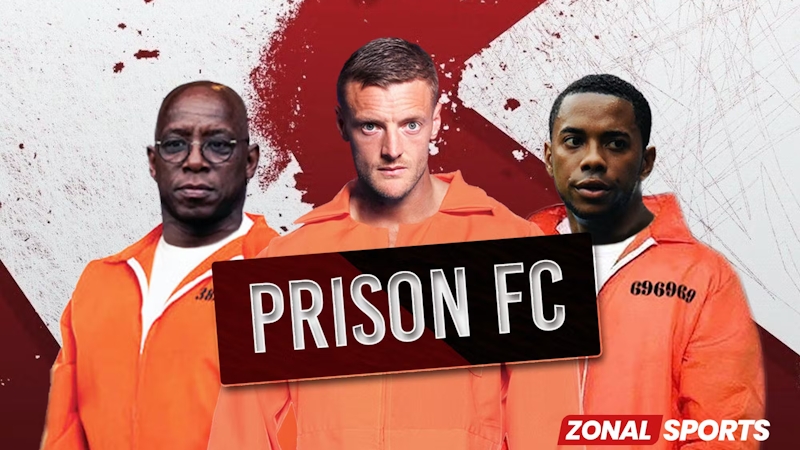 For many footballers, reaching the pinnacle of the sport requires sacrifice and commitment, but others are prepared to throw it all away in a fit of wrath or avarice that lands them in prison.
Those who have returned to the field of play, regardless of the length of their incarceration stint, will never be able to erase this blemish from their record. However, do you know of any football players who have served time in prison?
Due to the prestige attributed to soccer stars, any mistake has major societal repercussions. If a football player has breached the rules of law, the media is the first line of attack.
As the social media era progresses, many crimes and misdemeanours will be scrutinised more closely than ever, and even the richest footballers will be among the most significant victims of these new viewpoints.
It is not unusual for footballers, temperamental or otherwise, to be convicted of a crime; however, in this case, we are no longer on the verge of excessive behaviour but outright criminality.
These crimes do not discriminate based on country, team, or age since both young prospects and veteran superstars have committed them.
The 2022 football season started on a criminal note, with phrases such as "Prison FC" being synonymous with players like Benjamin Mendy, Mason Greenwood, and Kurt Zouma, who had run-ins with the authorities.
However, unlike the offences mentioned above, the most prevalent crimes among soccer players seem to be financially driven, with stars such as Neymar and Messi convicted of mismanagement, corruption, or tax evasion.
Therefore, ZonalSports have only included in this list of Prison FC players who have spent considerable jail time.
Players like 
Harry Maguire and Benzema, who got suspended sentences, 
Maradona, who received a footballing ban but was never convicted, 
Marcus Alonso, who spent a day in prison for manslaughter, and 
Eric Cantona, who traded jail time for community service, 
have not been considered.
This page exclusively includes football stars who have spent over two weeks in jail, regardless of the offence.
Without further ado, here is the ultimate squad of Prison FC players: