When will the AFL Grand Final be Played?
The upcoming Australian Football League (AFL) final is officially scheduled to take place on this date.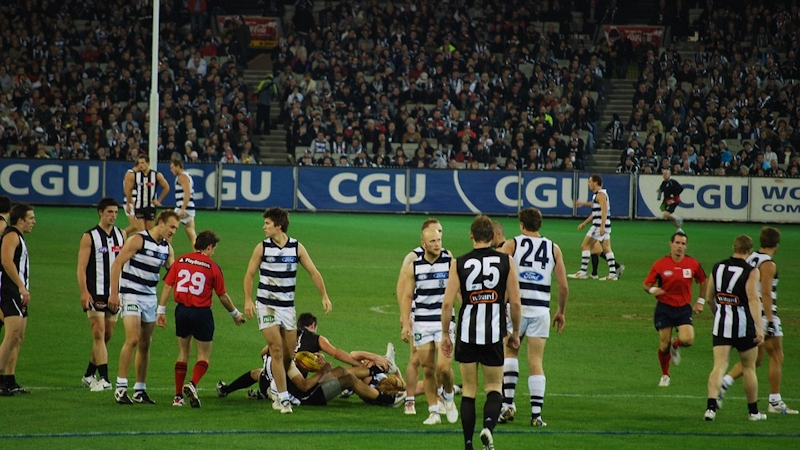 The AFL (Australian Football League) is the top flight of men's professional Aussie Rules Football in Australia, and we are now close to halfway through the season. 
The 2023 Toyota AFL Grand Final is officially scheduled to take place at 14:30 (local Australian time, AEST) on Saturday, September 30th, 2023, at the Melbourne Cricket Ground. 
Which team is most likely to win the AFL Grand Final?
To better understand which team will most likely win the AFL Grand Final in September, the best thing to do would be to look to today's most online sports betting sites to see what kind of odds they are currently offering. 
At the time of writing, Geelong are currently the odds-on favourite to win the AFL Grand Final outright. You then have two joint second odds-on favourites, Melbourne and Brisbane. Let's take a closer look at the latest AFL Odds:
Geelong – this team is currently priced at 5/1 in the fractional odds format. In the American/moneyline odds format, 5/1 is the same as saying 500, and in the decimal odds format, 5/1 is 6.00. These odds mean that Geelong have a 16.70% implied probability rate of winning
Melbourne and Brisbane – these two teams are both currently priced at around 6/1, which is 600 or 7.00 (depending on which odds format you prefer), and they both have a 14.30% implied probability rate of winning
Collingwood are currently at the top of the table, along with Port Adelaide. You then have Melbourne in third place,  Brisbane in fourth place, the Bulldogs in fifth place, St Kilda in sixth place, and Geelong in seventh place. 
Other teams include Adelaide (8th), Fremantle (9th), Carlton (10th), Essendon (11th), Gold Coast (12th), Sydney (13th), Richmond (14th), GWS Giants (15th), North Melbourne (16th), West Coast (17th), and Hawthorn (18th). 
Let's take a quick look at several upcoming fixtures, starting with week 11 of 24. On Friday, May 26th, Sydney are at home to Carlton. The following day, Saturday, May 28th, there are five games. 
St Kilda are at home to Hawthorn. Melbourne are at home to Fremantle, and Geelong are at home to GWS Giants. Gold Coast are at home to Bulldogs, and West Coast are at home to Essendon. 
On May 28th, Port Adelaide travel away to play Richmond, North Melbourne are away to Collingwood, and Brisbane are away to Adelaide, to name just a few upcoming AFL fixtures. 
The Australian Football League (AFL) was originally called the Victoria Football League (VFL), and it dates back as far as 1897. The name changed to the AFL in 1990. 
There are 18 teams in the league and the current reigning champions are Geelong. The two teams with the joint highest number of league titles are Essendon and Carlton, who have both won on 16 separate occasions. In comparison, Geelong have won on ten separate occasions. 
How old do I have to be to place a wager on the AFL?
To gamble online at licensed sports betting sites and other similar real money gambling sites, such as online casinos, online bingo sites, and dedicated online poker rooms, you must be at least 18. 
However, 18 is the rule for most countries. In certain parts of the world (for example, in certain US states and Canadian provinces), you may find that the legal minimum age to gamble with real money at sites like these is 19, 20, or 21. 
How to gamble responsibly
There are many ways you can gamble responsibly today. This includes doing things like setting deposit limits, staying within your budget, never chasing your losses, and never gambling out of necessity. If you can remember these key things, you can have a much safer and far more enjoyable experience.