Best budget drones with 4k camera 2023
Having scoured the Internet for the best bargains on budget 4K drones, this is the most trustworthy list of the cheapest drones with 4k camera offering great value for money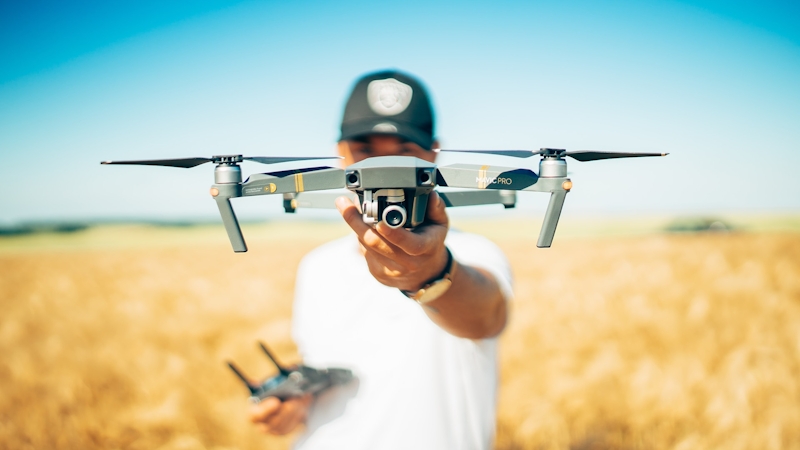 With the advent of drones equipped with 4K cameras, many professionals now have the option to take their photography and cinematography to the skies. However, at an average cost of several thousand dollars, only a few individuals can afford this.
Drone registration requirement
According to aviation law, all unmanned aircraft weighing more than 250 grams, including drones, must be registered with the Federal Aviation Administration. 
Today, the increasing demand for aerial imagery has resulted in the development of more budget options, such as consumer-grade drones with high-quality cameras and stable flight capabilities at a fraction of the price.
This article analyses the qualities of the cheapest 4k drone, the cheapest 4k drone with gimbal and the overall best 4k drone for the money. 
Fake or authentic
To protect our readers from the dangers of fraud and counterfeits, our experts have examined not only the products listed, but also the linked sellers and stores. Thus, each externally linked store has been confirmed to be 99.9% authentic.
After scouring the Internet for the best bargains on budget 4K drones, the two cheapest drones with 4k cameras offering maximal value for money are:
L900 Pro - best sub-$100 4k drone
Despite being shrouded by sellers' false claims of a visual obstacle avoidance feature, the L900 Pro is the best 4K drone for less than $100. The only visible difference between the L900 Pro SE and its predecessor is the switch, which has been relocated from the top to the bottom.
Technically, this revised budget 4K drone has an enhanced GPS positioning system with a quicker satellite search rate than its predecessor.
Additionally, the battery has been made modular and is now mounted in the rear of the quadcopter fuselage.
The L900 Pro SE HD is outfitted with a photo resolution of 4096 x 3072 P and a video resolution of 1920 x 1080 P.
The body structure of the L900Pro budget 4k drone is foldable, making it compact and portable. The compressed size of the quadcopter is comparable to that of a contemporary smartphone, albeit with a much greater girth.
This budget 4K drone weighs 214 grams, so users are exempt from FAA registration requirements.
The L900Pro's 4K resolution for photos, which is sufficient for amateur aerial photography, and 1920 by 1080 pixels for video represent an exceptional price-to-value ratio. However, its cheap pricing is reflected in its lack of a gimbal to reduce swaying.
The remote control of the L900Pro allows users to adjust the camera up to 90 degrees with a servo, and the viewing angle is 120 degrees. At a distance of 300–600 metres, images are transmitted to the smartphone screen during flight.
As one of the best budget 4K drones, the L900Pro is equipped with four 1503-format brushless motors that feature a long service life and minimal noise level, and are capable of velocities up to 80 kilometres per hour.
The L900Pro remote control with a range of 1,200 metres is fitted with an LCD and operates at 2.4 GHz.
Many users consider the L900Pro's intelligent navigation modes, such as gesture control, to be unreliable and unsuitable for beginners, despite the budget price. Untrained individuals may become confused by the controls and wreck the drone.
However, the return home feature, which is required if the quadcopter is far from the departure point and the battery level is low, will allow beginner pilots to return the drone to the takeoff point with a single button press.
A completely discharged L900Pro battery equipped with a 2200 mAh lithium battery with a voltage of 7.4V will charge in approximately four hours. This autonomy should last approximately 27 minutes of continuous flight.
SG907 Max - best budget 4k drone
The SG907 Max, recommended by renowned expert Captain Drone, is a quadcopter with excellent flight characteristics and the best cheap drone with a 4K camera. This budget 4K drone is ideal for beginners seeking to gain control and refine their aerial photography abilities.
This easy-to-fly clone of the DJI Mavic is equipped with GPS for precise location tracking as well as some useful features such as home return and gesture control.
The SG907 MAX's fuselage is made of high-strength, eco-friendly plastic, and its foldable beams are highly durable and backlash-free.
At the front and rear of the motors are green and red LEDs, respectively. These are supplemented by two front LED headlamps for nocturnal navigation.
This budget 4K drone weighs 307 grams, so it must be registered with the FAA; however, its compact dimensions (folded: 15 x 9 x 7.5 cm, unfolded: 36 x 32 x 7.5 cm) ensure that transportation will not be a problem.
There is a microSD card port for which the manufacturer suggests using class 10 cards with a maximum capacity of 32 Gigabytes.
The SG907 MAX intelligent drone is equipped with an optical positioning system and is capable of taking images and recordings using gestures.
The manufacturer claims that the camera has a 4K resolution, but this only applies to still images; video recording is limited to 2048 x 1088 at 25 frames per second.
A 3-axis gimbal is provided to stabilise footage during flights, but this budget drone with 4K camera only does so in placid conditions and not in gusty conditions. This makes the SG907 MAX the cheapest 4k drone with gimbal. The camera on this drone is remotely tiltable.
Note
Avoid calibrating the quadcopter indoors. Since the drone's GPS mode is set to indoors by default, it will not be able to acquire the requisite number of satellites (seven or more), meaning it cannot lift off!
To deactivate this mode, users must click and hold the "Video" button on the remote until the copter switches to camera flight mode.
The SG907 Max's fasteners are made of high-quality plastic and its design is aerodynamic, resulting in a more stable flight.
The quadcopter is outfitted with four 1700 KV, 1503-format brushless motors that have a long service life.
The flight controller operates at a frequency of 2.4 GHz and can be controlled from up to 1200 metres away.
If the appropriate application is installed (Hfun Plus), users can also operate the SG907 Max budget 4K drone using their smartphone. Wi-Fi 5G is used for real-time video transmission, and the image can be sent up to 800 metres away without interference.
The SG907 MAX quadcopter is powered by a 7.6V 2600mAh Lipo battery that provides about 25 minutes of flight time. It takes about 2 hours to fully charge the battery. Charging is via USB (5V).