How has gaming been shaping the entertainment sector lately?
The gaming experience has been made even more fun with the latest upgrades in the gaming industry.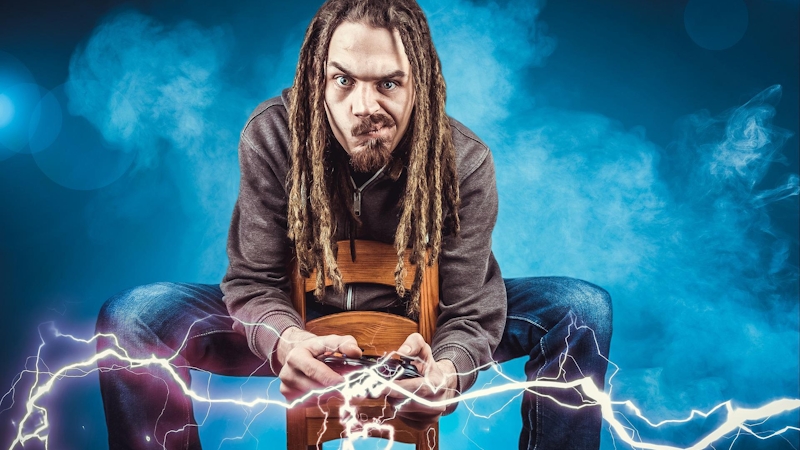 It's official: gaming is the most successful sector in the entertainment industry right now. It is no surprise just how expansive the sector has grown, considering it's cropped up on multiple platforms with the option of cross-platform play.
PC gaming, the oldest form of gaming, has found its feet and is one of the fastest-growing gaming platforms.
Despite the chip shortage, console gaming has continued to blossom. The latest iterations of consoles, the PS5 and Xbox Series X, released in 2020, sold out in minutes upon launch, and subsequent restocks have met similar vigour from the public. Despite being a newcomer to gaming, mobile gaming remains ahead of the pack due to its bigger global reach.
In 2020, the Entertainment Retailers Association (ERA) posited that the current gaming landscape is bigger than the video and music sectors combined.
Once, gamers were easy to pick out from the crowd, similar to how gambling was attributed to physical casinos. They were walking stereotypes with thick-rimmed glasses, unconventional haircuts, and buck teeth. But the present-day gamer is nothing short of phenomenal and popular.
This 360° turnaround is similar to the advent and rise of online casinos, allowing you to play live casino games in Canada without having to leave your home or country.
The present reality of remote, borderless gambling is just as unbelievable as imagining that gamers could ever be cool, cultural figures, or a huge part of the influencer economy. But here we are, with figures like Ninja, PewDiePie, AzzyLand, Pokimane, among others.
Gaming has evolved from a stereotypical male-dominated field to a diverse, inclusive industry, growing from casual entertainment to the highest disruptor of the global entertainment space.
Gaming and the Entertainment Industry
The first in-home consoles available for gaming were capable of online gambling, perhaps to interest target markets into buying the units. Because at the time, standalone games, both single- and multi-player, were mainly built on arcade machines, which were huge and bulky and not the most energy-efficient.
But gaming has since broken out of that mold, shooting to a new high unaided by online gambling. If anything, gaming has helped online gambling find its fame with offerings like eSports.
And while gaming bears some similarities from its earliest days, its current state has evolved beyond the shores of small, mindless entertainment to cinematic-level, high-quality, technical-based entertainment.
Take the Unreal Engine, for instance, developed by Epic Games. The movie industry has since adopted the technology and featured in many global hits. If you're wondering why gaming has a technology so powerful it makes movies better, that's because the line between games and movies couldn't be fainter currently.
Games like Far Cry 6, Call of Duty, Resident Evil, Ghost of Tsushima, and even FIFA come with well-structured animated storylines comparable to a standalone animation. When compared to gaming, the current entertainment industry is ancient. In gaming, new technologies consistently disrupt the market.
The user experience that originates from using some of the best keyboards and mice for PS4 also takes gaming to the next level.
It's almost like something new pops up every second, creating new trends and audiences. And unlike in the earliest years when quantity was the goal, quality is now prioritised.