Moving towards a cashless Gaming society
Here are some of the benefits of the gaming industry tilting toward a cashless gaming society.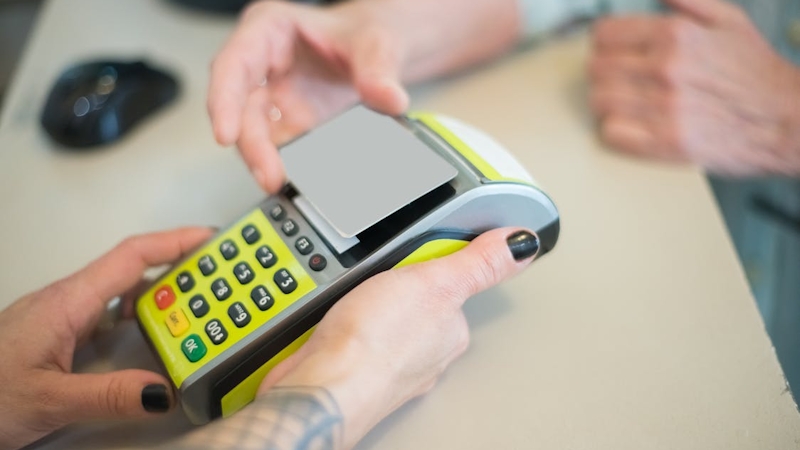 Gaming has changed dramatically more in the past 30 years than in its centuries-long history. The big catalyst? The internet. The introduction of online games during the mid-1990s created a huge shift in terms of people enjoying their favorite forms of entertainment.
You no longer had to play games in-person with friends or on a console at someone's house. You can now be almost anywhere in the world and connect with loved ones, colleagues, or strangers to play games. And with increasingly fast internet speeds and evolving technologies, more people than ever are choosing to play their favorite games online.
The rise of online video gaming has had an impact on the way we make payments too. The gaming industry has moved ever closer toward an utterly cashless approach. It is now common to purchase games or buy mods and gaming packages from your online wallet.
In this article, we will explore the move towards a cashless gaming society, how it's impacting the quality of games, and some of the benefits of going cash-free. 
Remember the days of going in-store to purchase the latest game? - Paying for board games and video games on disks was the norm.
Now, you can make purchases for games through your smart device, on your console, or your PC and Apple computer. Gaming purchasing platforms like Steam have changed how people buy their favorite games online, while stores on the PS4 and Xbox showcase the latest of what's on offer. And many gaming apps can be bought these days through ApplePay or an Android wallet. 
Recent gaming hits like Horizon Zero Dawn have been purchased and downloaded through the PS5 in the millions. While the popular game Elden Ring has been a big-ticket item to buy via Steam on PC. 
The cashless approach has affected the casino gaming market too. With many people choosing to play their favorite casino games online instead of land-based casinos, websites and apps are expanding their payment methods, making it easier for everyone to make deposits to enjoy games like roulette, poker, and slots.
Some casinos like 888 offer bonuses and promotions to those who deposit a certain amount of funds to play casino games with. A handful of casinos are accepting digital currencies like bitcoin – expanding the ability to pay through whatever suits the player even further.
Of course, even in physical venues, card payments and payments made over smart devices are becoming more common than cash. And with the fintech space booming and many disrupter banks going entirely online, it seems like a cashless approach to making purchases is here to stay. 
What are some of the benefits?
Here are some of the benefits of a cashless gaming society:
No need to carry multiple cards around or worry about not having your wallet. With smartphone ownership at an online high and payment options available via your virtual 'wallet,' cashless transactions have become incredibly convenient. Just tap your phone, and away you go! Many establishments, especially those that take credit or debit payments already, are accepting contactless.
Making payment through your console or your PC is easy too. You can store your card details on the cloud, so payment is even easier – without needing to type out the long numbers or expiry date. The convenience factor is one of the biggest reasons many people choose to go cashless. And with our mobiles becoming a central hub for work, socializing, taking photos, and more, it makes sense they have become our payment methods too.
2.
Security
While older generations may be nervous when it comes to going cashless, our financial transactions are more secure than they ever have been before.
Digital payment methods have multiple levels of data authentication as well as encryption. And with the fintech space constantly evolving, security keeps improving as time goes on.
The most reputable gaming sites and online casino apps consistently invest in their security, ensuring that their customer's data and financial information remains protected. And it's much safer (and more convenient) to carry around a smartphone with a virtual 'wallet' than lots of excess cash. 
3.
Discounts
When it comes to casino games, you can save money by playing them online instead of visiting their land-based versions. Imagine how costly it can be to travel to a casino and the excess you can spend on food and drink (depending on where you visit) in hotels.
Playing from home and online means saving money on all the extras – which can be added to your bankroll for even more fun.
4.
Tracking your spending
One of the best reasons to go cashless is when it comes to the ability to track your spending and allow you to budget.
Every transaction will be recorded in your online bank account, so you'll know exactly where your money is going and on what.
Many banking apps these days notify you of your spending and allow you to create savings pots too that can be changed or added to online.